2011 U.S. Junior Amateur Gives Tindall the Chance to Reminisce
By: Paul Ramsdell
When the 2011 U.S. Junior Amateur comes to Gold Mountain Golf Club in Bremerton, Wash., this July, it will have been 51 years since Bill Tindall won the championship. This time around, he'll experience the Junior Amateur in a different way . . . through the eyes of his 13-year-old grandson Leo.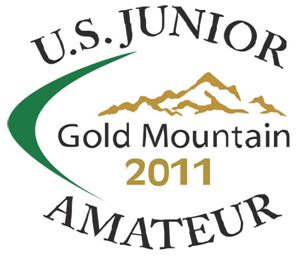 "I'm going to have my grandson over there with me every day," Tindall said. "And we're going to enjoy it and do whatever we can to help, that's for sure."

That's the way the 67-year-old is going about being semi-retired. While no longer the head golf professional at one of the finer clubs in the Seattle area (Broadmoor, The Members Club at Aldarra and Tumble Creek in north-central Washington are all on his resume), he's teaching when needed both in the desert in the winter and locally in the summer. On his own time, however, there's one constant.

"I love junior golf. My grandson and I just finished playing," he said during a recent interview. "I love being around the kids, and it will be a lot of fun watching them, that's for sure."

When Bill was a kid, he had his father, Bob, looking over his shoulder, and Bill followed his father's footsteps into the club pro business and as well as being the golf coach at the University of Washington.

When the U.S. Junior Amateur comes to Gold Mountain July 18-23, the list of past champions will show William Tindall won the title in 1960, beating Robert Hammer, 2 and 1, at Milburn Golf & Country Club in Overland Park, Kan.
Tindall, who used that victory to launch a successful playing career at Washington and as one of the best club pros in the Northwest, says he doesn't reminisce all that much. And when he does, it's not about the championship match. "I was the luckiest guy in the world," he said.

He's talking about his first-round match, when he was 1-down on the 18th hole and his opponent safely on the green in regulation. "I'm 20 feet off the green in the hay and I chip it up for a gimme and he three-putts. If he hadn't three-putted, I would have been another first-round loser."

That's the magic of match play, and an example of how dramatic duels, even first-rounders, stick in a player's memory for more than a half-century.

Tindall's memory from more than 50 years ago also was vivid when he was asked what type of advice he'd give the 156 best junior players in the world who will tackle the Olympic Course at Gold Mountain this summer.
"The same things my father tried to pass to me, which are the hardest things to pass on and the same things I tried to pass on when I coached at the university," Tindall said. "The main thing is try and enjoy the game. And if I have one message for any kid, the way you should be measured when you come off the golf course is not so much what you shoot, but were you an enjoyable person? Were you a good playing partner for your fellow competitors?"

It's a lesson that took a while for Tindall to learn. "Tempers are terrible," he said. "I had one of the world's worst tempers."

It wasn't until he was in his late-20s that it reached the breaking point. He was playing in the Oregon Open at Sunriver with two highly respected Northwest club pros as his partners. But he wasn't thinking about them after he hit a poor shot.

"I was so damn mad I took my bag and held it by the bottom and gave it a whirlybird deal and I had 14 clubs in a circular pattern across the hill on the back of the seventh green . . . It was just ridiculous."
So ridiculous, his wife walked off the course and he quickly realized his embarrassment. "That's when it really hit home."

On the lighter side, though, his temper did have some benefits in his teenage years. "Maybe that's why I had one of the world's best short games when I was a kid, because my dad kept kicking me off the golf course because of my temper, and he said I can't play for a week," Tindall remembered.

"So, I'd just go up, and for five days in a row I'd chip and putt for 10 hours a day because he wouldn't let me play because I had been a bad boy."

Tindall has consistently put that short-game prowess to work for himself through the years. He posted an 18-1-1 record in Hudson Cup matches (a longtime annual regional competition that pits the Northwest's best professionals against the best amateurs) as he was constantly among the top club pros in the Northwest at any level. In 1996, he put it all together for four days to tie for 14th at the U.S. Senior Open in Ohio, even though he started the week at home in Seattle as an alternate.
"I look back on that and say, 'How the hell did I do that?' " Tindall said.

He did it again for a little while in the 2000 U.S. Senior Open when his opening-round 70 was among the leaders before he settled into a tie for 64th. Now, the competitive days are over, but he still watches the best in action. Right now, that's Scott Alexander, the director of golf at Gold Mountain, who is managing the upcoming U.S. Junior Amateur.

"Scott has more energy. I can't imagine where he gets it all from. He's my idol for energy," Tindall said. "I'm so happy with all the work Scott and Frank (Horton, the championship's general chairman) and all those people have done to have the championship here. I just think it's great to have it in the Northwest."

The event also gives Tindall the chance to re-live his youth.
For more information about the U.S. Junior Amateur, visit http://www.usga.org/champeventsite.aspx?id=17179869329.
Paul Ramsell has been a sportswriter for the Tacoma News Tribune, the Seattle Times and the Eugene Register-Guard, an online editor for ESPN.com, and is a past editor of the Pacific Northwest Golfer magazine. Paul has also been the editor for many regional tournament programs including the 2006 U.S. Amateur Public Links and the 2007 U.S. Girls' Junior, and is a past president of Fircrest Golf Club and former general manager of Kitsap G&CC. Paul spent six years as president of the Northwest Golf Media Association. He is currently executive director of the Northwest Turfgrass Association and executive director of the Western Washington Golf Course Superintendents Association.