A Euro's Take on the 2008 Ryder Cup Matches
By: Tony Dear
Editor's Note: Cybergolf's Tony Dear takes a look at this year's European Ryder Cup team. Tony, a native of England who now lives in Washington State, analyzes captain Nick Faldo's selection of Ian Poulter instead of the battle-tested Irishman, Darren Clarke, and gives a prediction for how the Euros will fare at Valhalla Golf Club in Louisville for the matches September 16-21.
The consensus among observers on both sides of the Atlantic prior to Nick Faldo's announcement of his two European Ryder Cup wild cards was that despite the impressive number of options available to him, the list of candidates had been whittled down to a short list of three: Paul Casey, Ian Poulter and Darren Clarke.
All three have Ryder Cup experience and were part of the 2004 team that beat the U.S. in Michigan by a record nine points; Casey and Clarke were also part of the '06 team that won by the same margin in Ireland. And, though none has won a major, all are clearly world-class players capable of rising to the occasion. Any two would probably work most thought.
Soon after Faldo's press conference at Gleneagles in Scotland, however, the overwhelming feeling was one of total astonishment that he chose to leave out Clarke.
Casey's place was probably never in jeopardy given his excellent match-play record and sound performances at the Open Championship (T7), PGA Championship (T15), WGC Bridgestone Invitational (T8) and Barclays Championship (T7). But Poulter's was far from assured and even he admitted to being surprised and speechless after getting the call.
Not surprisingly, the Sun's David Facey, with whom Faldo has had more than the occasional run-in down the years was first to the microphone to ask the obvious question regarding Clarke's exclusion. Facey wasn't exactly complimentary about Faldo's decision, writing 'the great Ryder Cup wild card race ended in farce," and that "Faldo found it difficult to justify picking Poulter for the European team ahead of Clarke for this month's clash at Valhalla on any grounds other than the fact that he likes him."
Granted, up until recently, it's doubtful the beefy Irishman was even part of the conversation. Yes he had a better-than-average Ryder Cup record - 11½ points from a possible 20 - and obviously had a wonderful thing going with stable mate Lee Westwood, who qualified for this year's European team automatically and with whom Clarke has six wins from eight foursome and fourball matches going back to 1999. And at the BMW Asian Open in Shanghai in April, Clarke surprised many with his first European Tour win since the 2003 WGC NEC Invitational in Ohio (his first win anywhere since his victory at the 2005 Taiheiyo Masters in Japan). But his form during the entire qualifying period was a little patchy, with seven missed cuts this season, including four in a row in June and July.
Three weeks ago, however, Clarke won again, this time at the KLM Open in Holland where he beat fellow Irishman Paul McGinley by four shots and Swede Henrik Stenson by five. It was his 12th European Tour title and 19th worldwide.
Surely now the 40-year-old was guaranteed a spot on his sixth European team. Not only would Faldo be able to pair him with Westwood and virtually assure Europe of two or three points, he would also get a player for whom no one on his team had anything but the utmost respect.

As everyone knows, Clarke is one of the boys. Since the tragic death of his wife, Heather, two years ago, his desire to party may have waned some, but there's no doubt he can celebrate with the best of them. He would have made a significant contribution to his team's cohesion, unity and spirit, and his absence will be felt in Europe's team room. Faldo is a captain who has most definitely earned the respect of his players. But unlike Ian Woosnam or Sam Torrance before him, the six-time major winner is not one for boozy sessions with his mates. Okay, 2004 captain Bernhard Langer wasn't exactly the life of the party either. But there can be little doubt this willingness to muck in with your 11 teammates and see the Ryder Cup as a team effort is largely to thank for Europe's success in recent years.

Faldo was a part of four winning teams (and the 1989 team that tied with the Americans at The Belfry), but it would be a stretch to call him a team player. In 1991 at Kiawah Island, he barely said a word to partner David Gilford during their Saturday morning foursomes match against Paul Azinger and Mark O'Meara, which the Americans won 7 and 6. Maybe Faldo believes he has enough "spirit" already with the ever-animated Sergio Garcia on the team, but one wonders if he ever discussed Clarke's position with Westwood or Padraig Harrington, two of his team's most experienced members. It's highly doubtful either of them would have urged Faldo to opt for Poulter and, though no one on the side will begrudge the Englishman his place, it's likely most would have relished playing alongside Clarke.

Despite saying he would bear Faldo no grudges no one could blame Clarke for feeling extremely hard done by. But his claim came relatively late while numerous other players were making noises throughout much of the campaign. Germany's Martin Kaymer finished 10th on both the World Points List and Ryder Cup Points List; England's Ross Fisher won the European Open near London by seven shots over Garcia and had several other good finishes; Nick Dougherty played fairly consistently this season and is of course a Faldo prodigy; Sweden's Carl Pettersson won in the U.S. recently and was higher on the World Points List than both Clarke and Casey; and Daniel Chopra also won in America.

And let's not forget Colin Montgomerie. The Scot hasn't enjoyed the most distinguished of seasons, but to deny he could have turned it all around at the event in which he has played the best golf of his career would be foolish. Pure speculation of course, but Faldo was probably relieved he felt no pressure to pick Monty because two more points and Monty would have surpassed Faldo as the tournament's biggest points earner.

All this is not to say Poulter isn't worthy of his call-up. He is actually higher up the world rankings than either Casey or Clarke (Poulter is 24th, Casey 34th and Clarke 59th) and was higher on the European Ryder Cup points list. He also had a magnificent Open Championship at Royal Birkdale, where he closed with a 69 in terribly difficult conditions to finish second, a performance that clearly influenced Faldo's assessment.

His boundless confidence, which some would say is a little misplaced perhaps, is also a factor.

Europe's 2008 team probably isn't its best ever. There are four rookies and, while that isn't an unhealthy number, three of them - Soren Hansen, Graeme McDowell and Oliver Wilson - are largely unknown outside the U.S. and and will not be striking any fear into any American hearts.

But with Harrington, Garcia, Westwood, Casey, Poulter, Miguel Angel Jiminez, Robert Karlsson and Henrik Stenson in its ranks, it still looks ominously strong.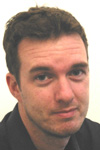 Tony Dear has been writing about golf for 11 years. A former assistant club pro from Sussex, England, Tony started out as a freelancer in 1992 before taking a staff writer's job at Fore!, a magazine based in Peterborough. As the magazine's chief instruction writer, it was Tony's job to compose instructional articles aimed at a youngish readership whose letters to the editor suggested they often got confused by technical jargon and theory. Tony brought his simple approach to teaching golf to the magazine, helping boost sales by 10,000 issues. As a result, he was nominated within the company and nationally for Young Writer of the Year awards.

From there, Tony moved 20 yards across the Emap UK office to join Today's Golfer. There, he was soon promoted to a senior editorial position, focusing on equipment, and became a significant part of a team that saw sales figures double within the magazine's first 12 months.

After three years at Emap UK, Tony was dragged kicking and screaming across the Atlantic by his American wife ("not really, I love it over here") and, after short spells in Phoenix and Denver, wound up in Seattle in May 2003. He recently moved to Bellingham in the far northwest corner of the far Northwest of the U.S. and became a father to a son on whom he has already staked for the 2029 Open Championship. At present, he is freelancing for a number of print and online publications back in England including Today's Golfer, Golf World, Bogey, The Open Championship Magazine and Casino.com. He is also a contributing editor for Denver-based Colorado AvidGolfer.

Recent features include a look at Colorado's self proclaimed 'links' courses, an interview with Suzy Whaley, with whom he played nine holes ("and got soundly thrashed") and a 64-page instruction supplement for Today's Golfer.

Tony has authored three books in the last five years and been nominated for several specialist and young writers awards. "Although I've never actually won one," he admits. He is a member of the Northwest Golf Media Association and the Golf Travel Writers Association based in London.