A Euro's Take on the Ryder Cup
By: Tony Dear
Editor's Note: Cybergolf's Tony Dear, an Englishman now living in the U.S., follows up on the recently completed Ryder Cup matches, in which the Europeans fell to the Americans, 16 ˝ to 11 ˝, the first U.S. victory since 1999. Here, Tony takes a glimpse at the brutal British press and its treatment of European captain, Nick Faldo, as well as other reactions and prognostications for 2010.
The backlash was not unexpected, the criticism and widespread condemnation not entirely without justification perhaps. But the reaction from the pointed end of the British press to Europe's defeat at the Ryder Cup, and Nick Faldo's captaincy in particular, was harsh to say the very least. The "Mirror" called Faldo a "pygmy," among other things, and made the rather unambiguous statement that, though the six-time major champion will have Britain's lasting admiration for his playing record, he was, simply, a bad Ryder Cup captain. The "Sun," represented by the unambivalent David Facey who's never been slow to thrust his literary dagger into Faldo at any and every opportunity, ran a series of disparaging headlines, the most unequivocal of them: "Six Cock-Ups by Captain Faldo," which only just beat out "Falwoe as Yanks Spank Us" for lurid headlines.
Falwoe?!
The more cerebral "London Times," meanwhile, asked how Faldo could be blameless for Europe's worst defeat since 1981, after failing so "demonstrably" to make the right call and take a lead when it came to establishing his team's playing order for the Sunday singles, an order that was actually formed by a committee of 13, 14 if you count Faldo's assistant, José-Maria Olazabal.
Much of the blame for the loss has been aimed at that singles line-up which most have slated for being too bottom-heavy. Graeme McDowell, Ian Poulter, Lee Westwood and Padraig Harrington, the quartet regarded as Europe's most probable winners, were put out in the last four matches in the hope of securing late points and sealing a fourth European victory in succession. But, said the snipes, Europe's main concern was surely wiping out America's two-point lead and gaining some much-needed early momentum.
One doesn't need the benefit of hindsight to appreciate that is certainly true; Europe's plight would undoubtedly have been helped by a couple of early points. What seems strange, at least to this blue-flag holder, however, is the insinuation that, with the exception of Sergio Garcia, the Europeans in the top half of the draw were somehow incapable of earning those points and that they would surely have to rely on the players coming up behind them.
Following Garcia, whose writing was on the wall as soon as he allowed those on-call demons to begin taunting him again, was Paul Casey. Casey beat Jim Furyk 2 and 1 in the singles in 2006 a week after winning the HSBC World Matchplay Championship at Wentworth, where he beat Shaun Micheel 10 and 8 in the 36-hole final. Next came Robert Karlsson, who had won in Europe the week before the matches and who, this year, has established himself as one of the continent's finest players. Fourth was Justin Rose, who had earned two points from three matches on Friday and Saturday. Henrik Stenson, winner of the WGC World Matchplay in Arizona last year, was out fifth.
To suggest this group stood little, or at least less, chance of winning early points is unreasonable. Indeed, the first five points were shared and there is little to indicate placing McDowell, Poulter, Westwood and Harrington nearer the front would have netted the Europeans any more points. Westwood had lost more singles matches (three) than he had won (two) in five previous appearances, and he and Harrington both endured a miserable Ryder Cup up to that point. McDowell, though playing well, was totally untested in Ryder Cup singles play.
None of this validates Faldo's line-up, however. Instead it highlights the futility of imagining one that in some way guarantees victory, especially with a bunch of underperforming superstars to slot in somewhere. Curtis Strange employed a similar strategy at the Belfry in 2002 when he put Furyk, Davis Love, Phil Mickelson and Tiger Woods out in the last four singles matches. But they won one and a half points from a possible four and Europe ran out 15˝-12˝ winners after starting the day tied with the U.S. at eight points.

Bernard Gallacher, Europe's captain in 1991, '93 and '95, criticized Faldo, saying he should have put his big guns out earlier. "If we had done that and seized the momentum, who knows what might have happened?" Gallacher asked. Granted, but what if one or two of those players had lost? How crushing would that have been for Europe? "It occurred to me," said Colin Montgomerie, somewhat controversially overlooked by Faldo as a wild card and who was left home, "that unfortunately Poulter, Westwood and Harrington are possibly our three strongest players and they might not be - might be, but might not be - involved in the final shake-up."

So many possiblys and intangibles, what ifs, maybes and mights. So little concrete. In fact, now that Valhalla's dust has settled and the standard European complaints that American fans behaved poorly have more or less dried up, the truth is there is only one fact that we can be sure of, a fact even the British tabloids are conceding: the Americans just played better.

Regardless of how fair it is, a question mark will hang over Faldo's pairings and general demeanor (did he bring the necessary passion and commitment to the job?) for months, possibly years, to come. The conversation will hopefully grow old soon, however, and Europe will set its sights on 2010 and who will fill Faldo's shoes in Wales. Ian Woosnam is an obvious choice, partly because of his winning captaincy in Ireland two years ago, but mostly because he's Welsh. Not having an Irish captain at the K Club in 2006 didn't seem to bother the Europeans as Scotland's Sam Torrance took charge of a winning side in England in 2002. But there's no question Woosnam leading a band of young Euros at Celtic Manor will invigorate the crowd and add to his team's already burning desire to win the Cup back.

But, of course, Europe will be desperate to reclaim the trophy it won eight times from 1985 to 2006 whoever the captain is, be it Woosnam, Olazabal, Montgomerie, Paul McGinley, Darren Clarke, Sandy Lyle or Thomas Bjorn. But it will face a team that may not consider itself unbeatable like it did for most of the 20th Century, but certainly one that won't be in any hurry to relinquish its present hold on the Cup. And if the PGA of America has much sense, and he accepts the invitation, that side will be lead by Paul Azinger whose preparation, resolve and decision-making were nothing less than outstanding in Kentucky. Who wouldn't want to play for a captain so respected by his peers, so thorough in his groundwork, and so committed to the cause?

Love and Corey Pavin are the favorites to take over for Azinger in two years' time, and they surely deserve their turn. But American fans will not want the PGA to attempt fixing something so brilliantly mended at Valhalla. Europe will also face a team more than likely featuring a certain Tiger Woods. The world No. 1 obviously wasn't missed at Valhalla and there are plenty who say America was successful this time because the players were more comfortable not having him around. Indeed, numerous Europeans who contributed to newspaper message boards following Sunday's result actually stated they hope Woods is fit for the next one. Tongue in cheek or not, these fans should be careful what they wish for.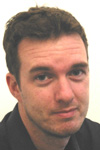 Tony Dear has been writing about golf for 11 years. A former assistant club pro from Sussex, England, Tony started out as a freelancer in 1992 before taking a staff writer's job at Fore!, a magazine based in Peterborough. As the magazine's chief instruction writer, it was Tony's job to compose instructional articles aimed at a youngish readership whose letters to the editor suggested they often got confused by technical jargon and theory. Tony brought his simple approach to teaching golf to the magazine, helping boost sales by 10,000 issues. As a result, he was nominated within the company and nationally for Young Writer of the Year awards.

From there, Tony moved 20 yards across the Emap UK office to join Today's Golfer. There, he was soon promoted to a senior editorial position, focusing on equipment, and became a significant part of a team that saw sales figures double within the magazine's first 12 months.

After three years at Emap UK, Tony was dragged kicking and screaming across the Atlantic by his American wife ("not really, I love it over here") and, after short spells in Phoenix and Denver, wound up in Seattle in May 2003. He recently moved to Bellingham in the far northwest corner of the far Northwest of the U.S. and became a father to a son on whom he has already staked for the 2029 Open Championship. At present, he is freelancing for a number of print and online publications back in England including Today's Golfer, Golf World, Bogey, The Open Championship Magazine and Casino.com. He is also a contributing editor for Denver-based Colorado AvidGolfer.

Recent features include a look at Colorado's self proclaimed 'links' courses, an interview with Suzy Whaley, with whom he played nine holes ("and got soundly thrashed") and a 64-page instruction supplement for Today's Golfer.

Tony has authored three books in the last five years and been nominated for several specialist and young writers awards. "Although I've never actually won one," he admits. He is a member of the Northwest Golf Media Association and the Golf Travel Writers Association based in London.