A Letter from Lake Orion
By: Tom Phillips
[This is a different Jeff's Journal entry. It wasn't written by Cybergolf editor Jeff Shelley, but by his friend and fellow Sand Point Country Club member Tom Phillips, who called himself a "reluctant participant" in the 33rd U.S. Senior Open that took place July 12-15 at Indianwood Golf & Country Club in Lake Orion Mich.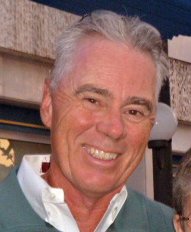 Tom Phillips
The 59-year-old Phillips gained entry into the championship after tying fellow Seattleite Larry Daniels with matching 72s at The Cedars at Dungeness in Sequim, Wash, in regional qualifying.

Despite his assertions to the contrary, Phillips was a worthy entrant in America's national golf championship for players over 50. As one of the region's top-10 amateurs and among other accolades: he's a five-time member of the Senior Amateur Hudson Cup Team, champion of both the 2005 Senior Oregon Amateur and 2008 PNGA Senior Amateur, and a member of the victorious 2012 Giddings Cup team.

In his own words, Tom reveals his thoughts while participating in the 2012 U.S. Senior Open. Here are his observations through a letter he sent to family members, friends and fellow golfers, and which he kindly gave permission to Cybergolf to reprint.]
For Those Who Missed It

This letter is for the small number of my great and good friends, family and fellow golfers who didn't already know that Mr. T.W. "Tom" Phillips qualified for the U.S. Senior June 28th in Sequim, Wash. I was one of two qualifiers from the state of Washington. There were 34 qualifying sites around the country and approximately 80 players (pros and amateurs) made the field by shooting the lowest scores in an 18-hole qualifying event. The other 76 players in the 156-player field are the best players in the world age 50 and older . . . namely Tom Watson, Fred Couples, Hale Irwin, Tom Kite, etc. Here are a few random thoughts and observations about my experience.

For Those of You Who Didn't Know

Mr. T.W. "Tom" Phillips's lifelong dream has NEVER been to compete against the best players in the world age 50 and older on a golf course that is four to five shots harder than the hardest golf course he's ever played. The reason I've played over the years in U.S. Senior Open qualifiers is that if I get lucky like I did this year, and in 2003, I could win some Hudson Cup points and make the Hudson Cup Team again.

An AVERAGE Champions Tour player will beat me by five shots a round on my home course if it's played at Champions Tour yardages and rough levels. On a USGA set-up course, that difference is seven to eight strokes per round. Frank Merriwell doesn't stand a chance against these guys, especially when you consider that the difference between the best player on the Champions Tour and the guy who is starving to death on Tour is about one shot per round.

Another reason Tom Phillips never aspired to play in a U.S. Senior Open is because of the difficultly of the set-up of the courses. The fairways are 20 to 25 yards wide. If you miss that slender ribbon of short grass your ball rolls into grass that is four to five inches high and, at best, an older gent with spindly arms such as myself can only hack his ball out onto the fairway about 50-75 yards downfield. To be successful on this kind of course you must possess the ability to drive the ball straight like Ben Hogan. I have always aspired to be able to drive a golf ball straight like Ben Hogan, but in 52 years of playing the game of golf I have yet to master this ability.
What Ultimately Caused me to Decide to Play?

It was the "Man in the Arena" quote* by Teddy Roosevelt that I had taped to my bathroom mirror while my sons were growing up. I decided I could not claim to be much of an example for my sons, Ben and Charlie, if I was not willing to step into the "arena."

*"The Man in the Arena" - Theodore Roosevelt: It is not the critic who counts; not the man who points out how the strong man stumbles, or where the doer of deeds could have done them better. The credit belongs to the man who is actually in the arena, whose face is marred by dust and sweat and blood; who strives valiantly; who errs, who comes short again and again, because there is no effort without error and shortcoming; but who does actually strive to do the deeds; who knows great enthusiasms, the great devotions; who spends himself in a worthy cause; who at the best knows in the end the triumph of high achievement, and who at the worst, if he fails, at least fails while daring greatly, so that his place shall never be with those cold and timid souls who neither know victory nor defeat.
How Tough is it for a Good Player to get on the Champions Tour?

The guys who cannot qualify week to week to play in Champions Tour events are good enough to win MAJORS on the Champions Tour. Just ask me. I played a practice round with Roger Chapman, an Englishman, who seven weeks ago couldn't make it into a Champions Tour event. Then he won the Senior PGA six weeks ago across the way in Benton Harbor, Mich., and his life changed forever. [Ed. Note: Chapman also won the 2012 U.S. Senior Open by two shots, making it two Champions Tour majors in just over a month.]

What I Really Liked about the Senior Open

It was getting a player's badge, which meant I could go anywhere I wanted to at the tournament site. There was always some officious marshal who wanted to kick a guy like me out of an area of the clubhouse, but then he would notice my player's badge and suddenly he's my new best friend and wants an autograph. How amazing to get to be 59 years of age and no one has ever asked me for my autograph. Over the last five days I've signed my autograph over 100 times.

These Guys hit the Ball a Long Way

Except for Corey Pavin, everyone on the Senior Tour drives a golf ball MUCH farther than I do. Kite, for example, who was always considered a short hitter on the regular tour, drives the ball 20 to 25 yards past me. I played my first practice round with 65-year-old Dr. Gil Morgan, who out-drove me by 40 yards all day long. Fred Couples and Tom Lehman hit the ball 50-60 yards past me . . . and they hit it straighter. When these guys miss a fairway in a Senior Open they are, on average, 30-40 yards closer to the green with a much more lofted club in their hands. This means they have a chance to reach the green or at least put the ball in a greenside bunker where they can make an up-and-down.

If You're not Couples or Watson Nobody Cares about You

Morgan has won 25 times on the Champions Tour. Perhaps half the gallery had heard of him, but certainly no one followed him. As for Chapman, winner of a senior major this year, nobody was in his gallery. Who's that guy? Couples has 80 percent of the gallery and 100 percent of the knuckleheads ("You da man!") following him. Fred never has dinner anywhere but his hotel room when he is out on tour; no peace for Freddy.
I had an opportunity to play a practice round with Fred [a fellow Seattleite] the day before the tournament began, but took a pass on that carnival in favor of a round with Chapman. Roger could win the next four majors in a row and still have no one in his gallery. Olin Browne, the defending champion, could have fit his gallery into a phone booth and still have room for half the Sigma Chi house.

Indianwood Golf & Country Club is Spectacular

It is a heathland style course built in 1925, designed by Wilfred Reid who also designed the Olympic Club in San Francisco, site of June's U.S. Open. Despite the greater notoriety of Olympic Club, Reid considered Indianwood his greatest design. I would most enthusiastically agree. As hard as it was playing from the USGA-height rough, the fairway bunkers may be worse. They are deep and their bottoms are flat that if you drive it into one, your ball tends to finish in the forward part of the bunker, often inches from the lip and a high bank in front of you.

The course for normal play is a par 70 at 6,900 yards and has a course rating of 74.9 and a Slope of 135. Indianwood's head professional [David Zink] told me that the membership played the course with three-inch rough (to be four to five inches for the Senior Open) leading up to the tournament beginning in May, and the average member's handicap went up by four strokes. Once you employ a USGA set-up, the course rating goes to about 78 with a Slope of around 158.
Moving Golf Balls

After my ball moved on the 13th green of my qualifying round in Sequim and I called a one-shot penalty on myself (at least the fifth occasion that's happened to me in competition), I started to wonder why you never see that penalty happen in any of the televised golf events. But then you saw Pavin's two-shot penalty at the U.S. Senior Open that knocked him out of a tie for the lead on the first day [he ended up sharing second with Fred Funk, Lehman and Bernhard Langer - two shots behind Chapman]. Pavin won many new fans for the gracious way he accepted this bad fortune.

The next day on the second green one of my fellow competitors, Mitch Adcock, addressed his 20-foot birdie putt and then backed away. Though no one else saw it happen, Mitch's ball changed position and he called a one-stroke penalty on himself. As always seems to happen in these situations, Mitch ended up missing the 36-hole cut by that one stroke.

The level of integrity among golf's finest players has always impressed me, especially in comparison to so many other sports. Can you imagine in the World Series a base runner being called safe on a play where he stole second base getting up and running off the field after telling the umpire that he'd been tagged out before reaching the base? Does a football receiver who makes a catch in the end zone in the Super Bowl ever tell the referee, "No ref, the catch was no good, I trapped it against the ground"?
Results

I shot rounds of 80-78 to finish 18-over par and missed the cut of the low 60 players and ties by 14 shots. It sounds like a high number, but if you had told me before the tournament started those would be my scores I would have been relieved and grateful. Could I have played better? Yeah, somewhat. I had dreams of shooting a good score the second round after carding an even-par 35 on my first nine holes and missing only one fairway.

But I was soon brought back to reality. On the back nine I hit a 9-iron over the green on No. 10, no chance for up and down - bogey; par on 11; tee shot ended up in a divot on the 490-yard par-4 12th - bogey; three-putt bogey on the par-3 13th; drive it 10 feet off fairway on 14 and can only advance ball 125 yards to upslope 50 yards from green, where I'm in the deepest rough I've been all tournament; slash ball over green into more deep rough; hit what I thought was a great flop shot that appeared to stop three feet from the hole only to see it run all the way off the green 50 feet away. Make up-and-down for double.

My thoughts at this point: "This course is too damned hard - I don't want the ham and cheese, just let me out of this sandwich." Bogey train keeps rollin' on 15-17. Only bright spot on the back nine was on the 445-yard 18th. Drove the ball straight down the middle, flagged a 6-iron that landed 15 feet short and rolled 75 feet sideways almost off the green - two putts for par to shoot 1-under "even-bogey" on the back nine.

By the way, I talked to the guy who mows Indianwood's 22,000-square-foot 18th green. He says it takes an hour to single-cut the green and he walks over a mile in the process.
Am I glad I Played?

Absolutely! Would I do it again? I don't know. I'd have to figure out how to become a better player and I'm not sure there's that kind of striving left in me. I think if I ever qualify again I'll just take the Hudson Cup points and go caddie for the first alternate who takes my place. Maybe I could wear my 2012 players badge and sneak inside the ropes.

The Best Experience Associated with Making it to the U.S. Senior Open

This was the - literally - hundreds of friends, family and golf buddies who went out of their way to congratulate me, wish me good luck and pass along their wishes that I would have a great experience. It was indeed the experience of a lifetime, and the most gratifying of all was to be reminded of how many wonderful people I have come to know in this life and especially through golf and my association with Sand Point Country Club.

The giant card that so many members and staff signed was a great send-off for me. THANK YOU ALL!!!

Tom Phillips