Adam Scott Expands Charity Foundation to Asia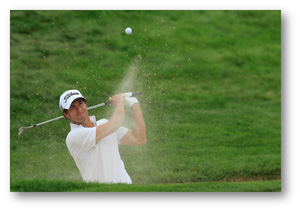 PGA Tour player Adam Scott has announced the launch of his charitable organization, the Adam Scott Foundation Asia. The organization will support and offer opportunities to young people in Asia. Based in Singapore, it will be an extension of his Australian Foundation founded in 2005.
Established in Australia in 2005, the Adam Scott Foundation provides young people with a greater range of options to enable them to enhance their careers and possibilities in life. In line with Adam's vision, the foundation funds various projects and awards grants benefiting needy children, underprivileged and disadvantaged youth, and golf-associated charities, foundations and programs.
"As I traveled the world playing professional golf and getting to live my dream, it became apparent to me how fortunate I was to be offered the opportunity of following my chosen career path, but not everyone has that fortune" said Scott.
"I believe that the giving of an opportunity may be one of the greatest gifts of all - and that's why I set up the Australia Foundation in 2005, and wish to expand my charity now to Asia."
Adam Scott Foundation Asia will support disadvantaged and underprivileged youth by providing opportunities to fulfill potential or overcome difficulties. The foundation will provide grants and undertake special projects in support of strong charitable organizations to promote health, lifestyle and education while drawing on the community philanthropic spirit.
"For me, bringing happiness and hope into a young person's life is so rewarding. Although I'm only 28 years old, I really wanted to set up my Foundations now, as I don't want to wait till I'm over 50 years old to give back to the community" Scott added.
The Adam Scott Foundation Asia will be based in Singapore to support youth programs there and around the Asia Region. For more information visit, www.adamscott.com.au.