An Ode to Seve
By: Tony Dear
To most people, "1984" probably means a George Orwell novel. Intolerant, all-knowing Big Brother governs Oceania with terrifying brutality in order to brainwash the population and forever retain power. But to certain 13-year-old boys who just happened to be watching golf's Open Championship on the TV with their dad, 1984 will forever mean Seve Ballesteros winning his second Open title and making frenzied, matador-like gesticulations to a wild and adoring crowd.
A teenager for just a few weeks, I, like 99 percent of other English kids, was devoted almost entirely to foo . . . sorry, soccer. A couple of sweaters (for goalposts) and a ball was really all my friends and I needed to keep us amused for hours. Divided into teams of reasonably equal ability, we'd play until it was dark pretending to be Kenny Dalgleish (even though he was Scottish), Kevin Keegan and perhaps Rivelino, the latest in a growing line of Brazilian greats.
But five minutes after watching a dark-haired Spaniard in a blue sweater hole a curly putt on what I think was some really old golf course somewhere in Scotland, I was holding a golf club for the first time in my life, digging up large chunks of my dad's carefully-tended lawn. That afternoon, and dozens of times since then, I was Seve Ballesteros.
Anyone who watched that '84 Open and saw the dashing Seve birdie the 18th hole with a right-to-left breaking putt that never looked like it could possibly go in until . . . it did, then indulge the crowd with his memorable antics, and NOT want to play golf, or at least swing a club, has no soul, no passion, no imagination (or possibly no golf clubs).
With all due respect to Tom Watson who was going for an incredible sixth Claret Jug in nine years (the Jug that would have tied him with Harry Vardon), I might not have been quite so eager had his second shot at the 17th not flown the green and the road and come to rest just a few feet in front of the stone wall from where he would make bogey.
Had Watson won, it's likely he would have waved to the crowd, smiled, and politely shaken his playing partner's hand before being crowned the champion golfer of the year - just like he had in 1975, '77, '80, '82 and '83. Watson probably wouldn't have circled the gallery, roaring his delight and thrusting his arm forwards and upwards and, in doing so, inspiring a new generation of golfers on to the links.
Seve was, is and probably always will be my favorite golfer. If I could choose anyone's swing, short game, demeanor, look and intensity it would be his. I might opt for Tiger's putting and, okay, some Fred Funk-like accuracy might prove useful now and again, but really you wouldn't change much.

News of the malignant tumor found in Seve's brain and the multiple surgeries he has endured to have it removed has therefore been deeply upsetting. Quite aside from the fact he's only 51 and too young to be fighting for his life in intensive care, to see a beloved sporting hero, an athletic icon and so compelling and passionate a champion in so much trouble, reminds us just how fragile life is. No matter how great or small we are we all walk the same tightrope of uncertainty. As if watching Muhammad Ali's sad decline hasn't been harrowing enough.

Last week, I sent messages to the La Paz Hospital in Madrid, wishing Seve a speedy recovery, and offered up a prayer to the golfing gods who obviously gave so generously at first but who have spent the last 15 years taking away; first through means of a bad back, then by supplanting the toxic and insidious temptation to overanalyze his technique (which, as everyone who ever saw this gloriously natural, free-swinging golfer knows, was always going to cause trouble), and now with something altogether more sinister.

I sometimes wonder how I would be feeling today if I had been born in the States. As a golfer, I'd surely be sending a brother whatever good vibes I could but, not having grown up idolizing the man, his condition might not be quite so disturbing; it wouldn't necessarily consume all my thoughts. If a player on the U.S. Ryder Cup team was suspected of coughing on a European's backswing, made a very big deal of the European ball's compression, and scurried about the course looking all broody and menacing, I doubt I would have been so sympathetic or well disposed to him. Indeed, I have a very good friend here in the U.S. who winces every time I so much as mention's Seve's name. He acknowledges Seve was a brilliant player but has trouble liking him for his occasionally antagonistic behavior and former anti-American stance which, I remind my friend, was fueled by the equally stubborn and unyielding Deane Beman, the former PGA Tour commissioner who made it very difficult for Ballesteros, and other foreign golfers, to play at home as well as on the PGA Tour in the late 1980s and early 1990s.

What has been very noticeable, however, in the days since news of Seve's tumor broke, is that golfers in the U.S. are every bit as concerned as they are in Spain and, indeed the UK, where he is revered like one of our own. Just look at the Champions Tour section on today's www.pgatour.com - Crenshaw, Sluman, Sindelar, Haas all remembering how great he was and wishing him well. Golfers in every corner of the globe are doing the same.

Even my friend, the one that sneers when I tell him I used to have a Seve poster on my wall, quietly admits he hopes the great man pulls through.

Good health Seve.
For those readers not fortunate enough to have been alive when Seve was at his greatest, and for those of a certain age wanting to be reminded of how thrilling he was to watch, just visit: http://www.youtube.com/watch?v=0nT7nCqx0e8 and http://www.youtube.com/watch?v=WxkdMIViGPs&feature=related. 

And if you think Tiger's "keepy-up" tricks are pretty nifty, check this out; http://www.youtube.com/watch?v=HMWjUqr3o9s&feature=related.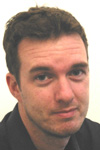 Tony Dear has been writing about golf for 11 years. A former assistant club pro from Sussex, England, Tony started out as a freelancer in 1992 before taking a staff writer's job at Fore!, a magazine based in Peterborough. As the magazine's chief instruction writer, it was Tony's job to compose instructional articles aimed at a youngish readership whose letters to the editor suggested they often got confused by technical jargon and theory. Tony brought his simple approach to teaching golf to the magazine, helping boost sales by 10,000 issues. As a result, he was nominated within the company and nationally for Young Writer of the Year awards.

From there, Tony moved 20 yards across the Emap UK office to join Today's Golfer. There, he was soon promoted to a senior editorial position, focusing on equipment, and became a significant part of a team that saw sales figures double within the magazine's first 12 months.

After three years at Emap UK, Tony was dragged kicking and screaming across the Atlantic by his American wife ("not really, I love it over here") and, after short spells in Phoenix and Denver, wound up in Seattle in May 2003. He recently moved to Bellingham in the far northwest corner of the far Northwest of the U.S. and became a father to a son on whom he has already staked for the 2029 Open Championship. At present, he is freelancing for a number of print and online publications back in England including Today's Golfer, Golf World, Bogey, The Open Championship Magazine and Casino.com. He is also a contributing editor for Denver-based Colorado AvidGolfer.

Recent features include a look at Colorado's self proclaimed 'links' courses, an interview with Suzy Whaley, with whom he played nine holes ("and got soundly thrashed") and a 64-page instruction supplement for Today's Golfer.

Tony has authored three books in the last five years and been nominated for several specialist and young writers awards. "Although I've never actually won one," he admits. He is a member of the Northwest Golf Media Association and the Golf Travel Writers Association based in London.