Appreciate Irwin's Graceful Exit
By: Dave Droschak
Hale Irwin hasn't won on the Champions Tour in more than five seasons, but the World Golf Hall of Fame member advises against counting him out just yet. He points to a final-round 64 he shot in early September at the Shaw Charity Classic, and tells a story of his wife recently calling him Harold instead of Hale, saying that Harold is the bad golfer and Hale the good one.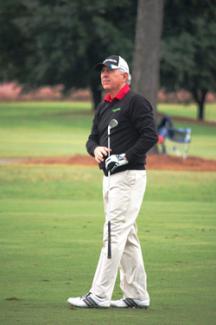 At 68, Irwin Remains Fit as He Continues
Competing on the Champions Tour
"Harold has now become this little gremlin," the 68-year-old Irwin says. By no means is Irwin shooting a bunch of 79s, or on some sort of Arnold Palmer farewell tour. But the harsh reality is this: Irwin can no longer string together three rounds in the 60s required to win on the over-50 circuit. Of his 58 rounds played so far in 2013, he's only carded six sub-70 scores. The 64 he shot at Calgary was good enough to move him up to a 42nd place finish.

Just like Tiger Woods on the PGA Tour, we became accustomed to Irwin ripping Champions Tour wins from the field seemingly as easy as tearing pieces of licorice out of a Twizzlers package. Irwin was so dominant, so commanding that he made some very good competitors look average, much like Woods.

Between 1995-02 Irwin won a remarkable 36 times, including three straight PGA Seniors Championships. He won by 12 shots in 1997, drubbing second-place finishers Dale Douglass and Jack Nicklaus. And while records and stats are more centric to baseball than golf, part of the fun of watching Woods over the last decade has been "The Chase," the pursuit of the major championship record held by Nicklaus.
Well, when the debate begins about golf records that will never be broken, the name of Hale Irwin should rise to the top of the list. It's likely that his 45 wins on the Champions Tour will never been eclipsed for several reasons:

First, you need enough talent to win that many. Irwin was recently voted one of the top 20 golfers of all-time. Most on that list have already preceded him. Age and injury play a major factor on the Champions Tour as golfing skills - particularly driving distance and putting - often eat away at consistent scoring.

The new wave of players on the PGA Tour have made large sums of money and don't necessarily need to compete past 50. Will Woods or Phil Mickelson even play many Champions Tour events?

The closest players to Irwin's 45 wins are Lee Trevino with 29 and Gil Morgan's 25. Trevino no longer plays competitive golf and Morgan hasn't won since 2007. And consider this, arguably the most dominant player now is Bernhard Langer - who has 18 wins between 2007-13 - but is already 56 years old and has a long way to go to reach Irwin's total. Even if Langer won four times each year over the next five seasons - which would be quite a feat - he would fall seven wins shy of Irwin.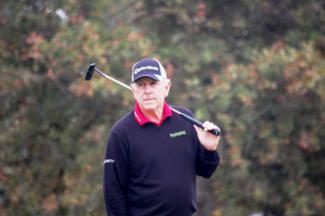 Irwin Ponders a Putt at the Recent SAS Championship
"As soon as you say probably, 'No it won't happen' there is always somebody that comes along," Irwin said. "But the players on the Champions Tour now are coming from a different era; they are coming from a time where they all have a lot of money. So, I don't think they are going to be driven by money; they are going to have to be driven by competition.

"But because there are more good players they are probably going to be doing the same thing on the Champions Tour as they are on the regular tour. They will be winning money, but will they win enough times or will they have the desire to compete for a longer period of time."

Irwin, who also has a successful golf course design business, is not ready to put the clubs in the garage just yet, noting that he's a Player Director on tour, remains in good health and is fit, and still loves the competition.

"It is a thought at this point but I am not ready to turn it off yet," Irwin said. "I have always competed against myself first. I have held high standards; I always have as a kid in whatever sport I played. It has been frustrating, yet up in Calgary I shot 64 and I am 68 years old, so if I can go out and shoot my age every day I'm going to feel pretty good about it. I still feel like those rounds are still there."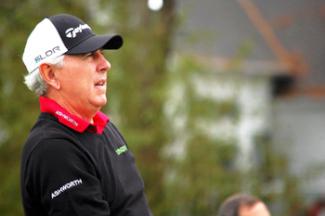 All-time Champions Tour Victory Leader
Irwin Hasn't Won Since 2007
As much as Irwin has accomplished, including 87 professional wins that include three U.S. Open titles, he has begun to question and second-guess himself at this point of his career.

"At Pittsburgh, I am 5-under after 11 holes and I play the next seven holes 4-over-par," he said. "Ok, I'm thinking, let's analyze this. Do I get tired? What is going on here to play these last holes like I am? Am I trying too hard? That may be the case. Am I playing scared, thinking 'oh my gosh I'm going to shoot my age again?' All of the above have a little influence. I don't feel fatigued. I don't feel nervous, but something is causing this. I think I am trying too hard to hold on and trying too hard to get further ahead instead of letting it happen.

"In years past after a day of golf that I played well I was kind of tired at the end, not necessarily physically but mentally tired. I am not mentally tired now. I'll feel probably the same in the afternoon as I am in the morning, so that's telling me I'm not really focusing. And maybe as you get older you can't keep on hitting that refresh button all the time. I think for me that's the issue."
Irwin doesn't owe us an explanation as he tries to regain a winning formula that will likely remain elusive as Father Time comes calling. For the lack of a better term, Hale has aged out, he has entered the twilight of a glorious career and is trying to "reason his way" toward the inevitable end.

With the end comes reflection, so let's chew on these Champions Tour stats for a moment. Of his 417 events played, Irwin won 45 times, came in second 43 times and third another 23 en route to earning $26.7 million. He finished in the top 10 209 times, or roughly one-half of the tournaments he entered.

"Forty-five wins out here," Colin Montgomerie said. "I mean, that's a hell of an effort, hell of an effort. He was so dominant, wasn't he, for many, many years. If you play golf you realize that the key element in this is to have a putting stroke that is consistent and works well. Through our age we tend to be slightly negative and we tend to have small self-doubts on the putting green than any other part of the game, and Hale Irwin remained consistent throughout that. His putting stood the test."

In addition to Irwin's three U.S. Open titles, he was also a member of five Ryder Cup teams, including a dramatic victory in 1991 at Kiawah Island Golf Resort, where he battled Langer in the final match.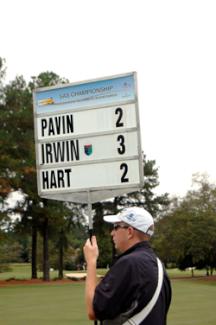 Hale Irwin Hasn't Seen Many Red Numbers
this Season on the Champions Tour
(Photos by David Droschak)
"There were always two guys when I started playing Ryder Cup golf on the American team that I really wanted to avoid come singles day and one of them was Ray Floyd and another one was Hale Irwin," Montgomerie said. "They were real competitors, tough, tough competitors, something that I respect. I was pretty competitive myself, but I felt they were really on a different plane and I managed to miss them both - more luck than judgment.

"But yeah, there's a reason why they put Hale Irwin out No. 12 in the singles out of 12. There are two positions, No. 1 and No. 12, that the captain has to really decide on and really think hard and fast about, and that's why when I was captain I put Graeme McDowell at No. 12 because I felt that he could handle the pressure. And I'm sure Dave Stockton felt the same about Hale Irwin, that's why he was 12 and that's why we put Bernhard Langer in that position on our team in '91, and it's amazing how it came down to that match. Very few games have come down to No. 12 and we had the two toughest competitors that we could find in that position. So Dave Stockton knew what he was doing as well in putting Hale Irwin there."
Irwin used to practice swinging a golf club in his back yard as a kid, pretending it was a shot or putt to win the U.S. Open. He realized his dream three times, winning his first championship in 1974. He won no other majors, finishing second at the British Open in 1983, fourth at the Masters twice and fifth in the PGA Championship.

Irwin played with glasses some so the wind and rain of a British Open didn't suit his game, while he wasn't really long enough to take advantage of the par-5s at Augusta National.

"I don't think there is anybody who has played any sport where they have done everything they could," Irwin said. "Everybody likes to sit back and say, 'What if, what if.' Well, I don't like to do the 'what ifs.' There have been very few instances, if any, where I didn't try my best at any one given time. There has been nothing out here that I would change. You would hope for a change in results sometimes but then you would have to talk to all the other guys, too. My feeling on Hale Irwin is I could have been in some cases an overachiever, and in certain other cases sometimes an underachiever."
Irwin plans to play a full slate in 2014 on the Champions Tour and then decide his future. If an event is in your town and you're a golf purist I urge you to attend and witness one of the game's greats while he still strikes a 5-iron pure, walks proudly down the fairway or signs a few more autographs.

"When I think of the U.S. Open wins I feel I'm part of an enduring legacy," Irwin said. "To this day when I feel like I'm not very good I go look in the trophy case, I look around to see what I've been lucky enough to assemble and it always goes right back to those three trophies that were my childhood dream. When you start talking U.S. Open stuff I'm pretty adamant about it because that was something that was so very, very important. It identified to me who I was and what I could be. I didn't really care what others thought, but it was an identification of self-to-self that was important."

While Irwin never received the fame of Palmer, Nicklaus, Trevino or Gary Player, applaud loudly for his decades of extreme excellence . . . and for a golf record that will likely never be broken.
David Droschak has covered golf in the Carolinas for three decades, mostly with The Associated Press, where he worked for 20 years as AP sports editor in North Carolina prior to launching Droschak Communications, a full-service marketing and PR firm based in Apex, N.C. Dave, 51, has covered numerous major golf tournaments, including the 1999 and 2005 U.S. Opens at Pinehurst Resort, and is a longtime member of the Golf Writers Association of America.

Dave was honored with the Sports Writer of the Year award in North Carolina in 2005, and is currently editor of Triangle Golf Today (www.trianglegolf.com), a print and online publication regarded as the "No. 1 Source for Golf News in North Carolina." He is golf editor for Pinehurst Magazine, an award-winning glossy publication, and was instrumental in helping launch Triangle Golf Deals powered by Twongo (www.trianglegolfdeals.com) in the fall of 2011.

Dave also is the co-founder of www.HurricanesBeat.com, a website devoted to coverage of the Carolina Hurricanes, an NHL franchise he has covered since the team moved to North Carolina from Hartford in 1998.

Dave grew up in Penn Hills, Pa., about five minutes from the famed Oakmont Country Club and was introduced to the game of golf as a caddie at Green Oaks Country Club in nearby Verona, Pa.

Dave was the co-captain of the 1978 Penn Hills state championship baseball team, was a pitcher for the 1982 Atlantic Coast Conference champion University of North Carolina Tar Heels, and pitched professionally for two years in the St. Louis Cardinals organization. He is a member of the Penn Hills High School Sports Hall of Fame, which also includes NBA coach George Karl and former four-time Pro Bowl offensive lineman Bill Fralic.