Arthur Hills Looks West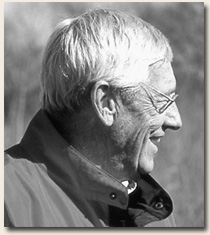 When course design legend Arthur Hills was honored for his 40 years in the business, the ceremony's location was significant. Hills was presented The Boardroom magazine's Lifetime Achievement Award during February's Golf Industry Show in Anaheim, Calif., - out West, where Hills and his firm are especially busy these days.

Arthur Hills/Steve Forrest and Associates are based in Toledo, Ohio, but the firm has designed close to 200 golf courses worldwide, not to mention another 125 major renovations. While Hills has done some of his most acclaimed work in the western United States - Harbour Pointe Golf Club in Mukilteo, Wash., Golf Digest's best new public course when it opened in the 1990s; The Ocean Course at the Ritz-Carlton Half Moon Bay, south of San Francisco; The Mountain Course at Bighorn Golf Club in Palm Springs; Black Gold GC in Yorba Linda, Calif.; The Legacy Golf Club in Las Vegas; CrossCreek GC in Temecula, Calif. - his firm is poised to supplement this admired portfolio with design projects underway in Southern California and Baja.

"We love to work in the Western U.S., where the terrain tends to complement our philosophy, which calls for building courses that are natural, rely on classic design strategies and don't require a lot of earth-moving," said Hills, who was presented The Boardroom's Lifetime Achievement Award by the event's master of ceremonies, ESPN golf announcer Jim Kelly. "We've always tried to concentrate on building the best golf course the terrain will allow, one course at a time. When I started this business in 1966, I never dreamed we'd end up doing 200 course designs, and I never dreamed of terrain like we're seeing these days, at projects like Pechanga."
Hills refers to his firm's 18-hole design at the Pechanga Resort Casino, just down the road from Anaheim in Temecula, Calif. Set in the foothills above the casino complex, the Pechanga course is scheduled to open this fall.
According to Gary Hart, the former Ping executive who heads Hills/ Forrest's Western U.S. office in Scottsdale, construction continues on first 18 at Paraiso del Mar, a 1,700-acre residential/resort development across the bay from La Paz, the capital of Baja California Sur. Across this slender Mexican state, on the Pacific coast, Hills/Forrest has begun development planning at Punta Lobos, where two golf courses, real estate, boutique hotels and a marina will take root in dramatic coastal terrain made verdant by active arroyos channeling fresh falling water from the Sierra de La Laguna Mountains.
"Arthur Hills is a household name in much of the country (his work can be found in 35 states) but our presence out West isn't what it could be. We're changing that, one quality project at a time," Hart explained. "What's becoming clear to the development community is that Hills/Forrest turns out superb golf courses within innovative land plans that, depending on the project goals, attract golfers, home-buyers, big-time tournaments and resort partners."
For more information about Arthur Hills/Steve Forrest and Associates, visit www.arthurhills.com or contact Gary Hart in Scottsdale: 480/563-3125.