Australia Networks Snub Tiger & Australian Masters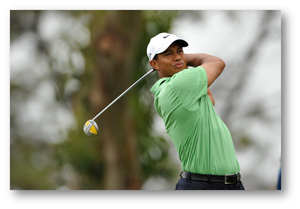 According to Sydney's Daily Telegraph newspaper, Australia's three commercial television networks have turned their backs on Tiger Woods, saying he's too expensive.
Woods will play in the Australian Masters at Kingston Heath in Melbourne in November, but fans will have to settle for coverage on pay-TV, most likely Fox Sports. Golf officials and international management company IMG have been demanding a $3 million fee from the networks - and all three say it's too expensive.
Channel Nine boss David Gyngell told the Daily Telegraph: "There's no doubt Tiger is a superstar but they are trying to sell the deal to cover the tournament for the next three years. Tiger is only signed up for the first year. If we could have done a one-year deal it would be a different story. None of the stations have got the sort of money IMG are asking for. It would be good value with Tiger this November, but golf is hard work for advertising revenue.''
Golf has not rated well on Australian television for years because it has had no genuine superstars playing in tournaments like the days when Kerry Packer used to bring out Jack Nicklaus and other superstars for the Australian Open.
Tiger was convinced to play the tournament in Melbourne for an appearance fee of $3 million - more than 10 times greater than the first-place check of $270,000. In supporting the payment to the game's top-rated player, the Victorian Government estimated Woods's visit will generate $19 million in economic benefits to the state.
For the full story in the Daily Telegraph, visit http://www.news.com.au/dailytelegraph/story/0,22049,25385223-5012690,00.html. For more news about Australasia's golf industry, visit www.golfindustrycentral.com.au.