Ballyhack Team Shaping Up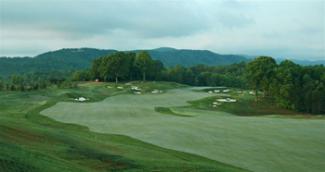 Ballyhack, a "destination golf retreat" that opens June 26 near Roanoke, Va., has finalized its management team. The head golf professional is from the famous Greenbrier Resort in White Sulphur Springs, W.Va., and its membership and sales director from Tradition Golf Club in La Quinta, Calif.
"We're thrilled with the team we've put together," General Manager Jonathan Ireland said of Class A professional Aaron Dooley and Membership and Real-estate Sales Director Mike Phillips. "In the Blue Ridge Mountains on the outskirts of Roanoke, Ballyhack is a phenomenal golf course, but there are numerous others. We plan to set apart ourselves with our staff and level of service.
"We're extremely fortunate to have these two gentlemen involved as we craft Ballyhack and its personality evolves. We want to set the tone for the club's atmosphere."
"Aaron's skill set as a golf pro is top shelf," Ireland said. "He's extremely qualified in every aspect of operating the golf course and golf club. Beyond that, he is truly one of the most service-oriented young golf pros I've ever met."
Phillips, Ireland said, "is a perfect choice to be a club ambassador."
"Taking the job was a no-brainer," Dooley said. "It's spectacular. I would say Ballyhack will be regarded high among the most special places on the East Coast."
The son of golf coach Joe Dooley of Nicholas County High School in Summersville, W.V., Aaron Dooley was the first assistant at the Greenbrier the past three seasons. He graduated in 2001 from Methodist University's Professional Golf Management Program in Fayetteville, N.C., then worked at private Boonsboro Country Club in Lynchburg, Va., from 2001-05 and at Stoney Creek Golf Club at Wintergreen Resort in Virginia from 2005-06.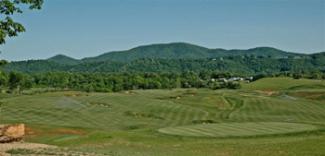 "I'm a true people person," Dooley said. "I love meeting people, talking to people, being able to provide a first-class golf experience that they can't get anywhere else. My motto when it comes to teaching is 'Changing lives one swing at a time.' "
Phillips' role at Ballyhack is key to its success - something he has generated at such high-profile clubs as The National in Pinehurst, N.C.; its sister course, Pinehurst Plantation, now called Mid-South, where he started on Day One and worked for 12 years, ultimately as general manager and club broker; and The Traditions, a private course where he operated real-estate sales and marketing.

"The opportunity here at Ballyhack is one that was hard to resist," Phillips said. "I'm fortunate to be with the company and excited to see the place be successful. I've been to great golf courses all over the world and have never walked on a golf course as unique as this one. It's magnitude and scale are amazing.

"You can stand on one part of the property and see an entire nine holes. You stand on a tee box and look up a fairway that's 100 yards wide. The shape of the bunkers puts you in Scotland. It's a place you have to experience, and I think that's going to be a big drawing card for us."

Word is getting out about Ballyhack, a Lester George-designed course. On a recent visit to Pinehurst, Phillips said friends told him they are excited about taking the 2 1/2-hour trip to play the new course.

Ballyhack is one of only a few facilities in the country built specifically to fill a new niche in golf: the destination golf retreat. At these clubs, members can stay and play without buying a second home, yet they have all the amenities of a golf community.

Vinny Giles, the great Virginia amateur who is a club consultant, believes it is destined to be one of America's finest golf facilities. "I feel this is going to be one of the more unique golf courses you'll see anywhere," he said. "It's got some phenomenal features. You're looking at links golf in the mountains and that's an unusual combination."

"Construction is underway on the first of 15 well-appointed cottages, which help complete the 'remote' club experience, allowing us to provide a complete golf experience for our members and guests," Ireland said. "Along with a world-class golf course, our dining will be five-star. And the service is matchless."

"The avid golfer who wants a unique experience is going to be very attracted to this place," Phillips said. "It's a golf course you can't wait to get on and hit your first tee shot. It will be a blast to play and provide a very memorable round. It's going to be a golf course that sticks in your mind, that you remember every hole you play, the kind of course that makes you want to come back."

While the course is demanding for low handicappers, playing 7,200 yards from the back tees, five sets of tees allow people to play it as short as 4,900 yards.

"The fairways are big enough for everyone to have a chance to keep the ball in play," Dooley said. "That really helps golfers of all abilities to play Ballyhack."

Memberships and Housing

Phillips said Ballyhack will attract "the avid golfer who wants a unique experience, exclusivity and brand of service. It's a very memorable golf course, that you remember every hole you play, the kind of course that makes you want to come back."
Membership will be capped at 300, including 60 local, Ireland said. He can be reached at 3609 Pitzer Road, Roanoke, Va. 24014; telephone 540/427-1395. For more information about Ballyhack, visit www.ballyhackgolfclub.com.