Binks Forest Set to Open
The grand opening of the newly renovated Binks Forest Golf Club in Wellington, Fla., will take place on Saturday, November 17, 2007. The 26th Annual Wellington Boys & Girls Club Golf Classic, the longest running golf tournament for the Boys & Girls Clubs of Palm Beach County, will be a highlight of the course's unveiling.
The opening follows the course's nine-hole debut on October 22, a milestone that marked the once-acclaimed Binks Forest Golf Club's return to the Wellington community. The executives of Aquila Property Company, the Jupiter-based real estate investment firm that acquired the club in May, made the revival of a first-class golf course a priority in their overall vision for Binks Forest.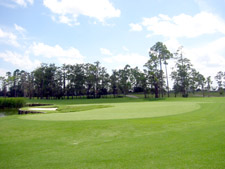 "To see golfers enjoying the game and playing all 18 holes of Binks Forest makes the hard work worthwhile," said Jordan Paul, CEO of Aquila. "We are honored that the Boys & Girls Club of Wellington has selected Binks Forest Golf Club to host its long-running charity event. Creating a long-term community asset was an integral part of our vision for the club. The selection by the Boys & Girls Club of Wellington is a strong testament to the hard work that Aquila and our partners in this project - course manager KemperSports and financial partner Allied Capital - have put forth to return Binks Forest to its rightful place as one of South Florida's premier golf courses."
Grand opening festivities will begin Friday, November 16, with a dinner reception in the Binks Forest ballroom and a silent auction benefiting the Boys & Girls Club of Wellington. Representatives from Aquila, the Boys & Girls Club, KemperSports and Allied Capital will attend as well as area political and civic dignitaries, local community leaders, golf club staff and supporters of Binks Forest. The 26th Annual Wellington Boys & Girls Club Golf Classic, presented by Builtx Land Development Inc., will follow on Saturday, November 17, with an 8:30 a.m. shotgun start. Proceeds from the event will benefit the Boys & Girls Club of Wellington's various programs that serve more than 750 children.
"The owners and managers of Binks Forest Golf Club are committed to helping the community," said Ed Portman, on behalf of his fellow Wellington Boys & Girls Club Golf Classic co-chairmen. "We not only look forward to what promises to be the most successful year for this tournament but also feel honored to be a part of this golf course's grand opening celebration."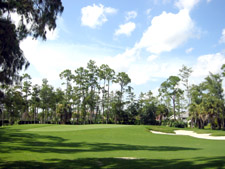 Originally designed by PGA Tour professional Johnny Miller and Florida-based golf course architect Gene Bates, Binks Forest opened in 1990 and soon gained prominence, including a ranking among Golf Digest's "Top 75 Public Golf Courses in the United States." Hailed as unique among its Florida counterparts with rich foliage, pine tree-lined fairways, heavily forested terrain and lush Bermuda grass reminiscent of North Carolina's Pinehurst, the venue quickly proved itself tournament-ready by hosting a major professional event - the 1990 PGA Tour Team Championship - in its first season. Binks Forest Golf Club, closed for more than five years, will open all 18 holes of the redesigned and modernized Gene Bates layout.
Future plans also include revamping a 30,000-square-foot clubhouse and building an exclusive 90-unit residential golf course community. The clubhouse will feature a banquet facility, catering services, meeting facilities and other amenities to serve the community.
Binks Forest is offering a limited number of Annual, Charter and Corporate memberships (rates for Binks Forest and Wellington residents are available). For details, contact Greg Schroeder, director of sales and marketing, at 561/714-5048 or gschroeder@kempersports.com. Additional details about t he course can be found at www.binksforestgc.com.