Brandes Wins Third Straight Washington State Senior Men's Title
Tom Brandes of Bellevue, Wash., closed with a 4-under par 68 to claim his third consecutive Washington State Senior Men's Amateur title. Jeff Remington of Edmonds, Wash. won the 6th Washington State Super Senior Men's Amateur. Both events were held at Everett (Wash.) Golf and Country Club, and conducted by the Washington State Golf Association.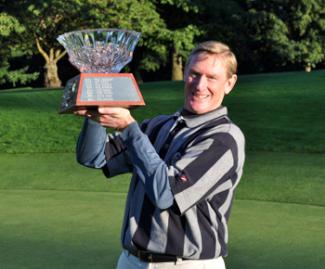 Tom Brandes
Brandes started the final round with a slim one-stroke edge over Russ Patterson of Bothell, Wash., with several other players also close to the lead. But Brandes started out hot en route to recording the best round of the day, making the turn in 4-under par to cruise to an eight-stroke win over Bob Burton of Everett. Over three rounds, Brandes carded 14 birdies and an eagle.

Others have won more Senior Amateur titles (Dr. John Harbottle won a record five times), but Brandes is the first player to win it three years in a row.

"I've played this course many times, so am very familiar with how to play it," said Brandes. "I played very aggressively all three rounds." The fairways at Everett are narrow and lined with tall old-growth evergreens, but Brandes pulled out driver numerous times while others played conservatively.
Last year, Brandes ran the tables in the region's amateur championships, winning the Senior Amateur, Washington State Men's Mid-Amateur, PNGA Men's Mid-Amateur, PNGA Men's Senior Amateur, and Washington State Senior Men's Champion of Champions. He's been awarded three straight WSGA Men's Senior Player of the Year honors, and was 2012 Mid-Amateur Player of the Year. In 2013, Brandes won the PNGA Men's Senior Amateur, and in August finished second in the British Senior Amateur at Royal Aberdeen in Scotland.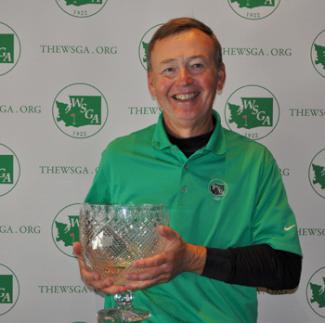 Jeff Remington
Under cloudy skies and cold temperatures, Remington held on long enough to claim the Super Senior Amateur title. His final-round of 7-over 79 gave Remington a four-shot win over Tom Driscoll of Redmond, Wash. Remington won the Washington State Senior Men's Amateur in 2003.

With five holes left in the final round, Remington was tied with Shelton Washburn of Chimacum, Wash. "Shelton caught me on the ninth hole with a birdie," said Remington. "Then we both parred the next four holes. I birdied 14, and played steady from then on. The course is in great shape, and was really a treat to play."
The above report is courtesy of the WSGA For complete final results, visit www.thewsga.org.