'Challenge' Course at Monarch Dunes Set to Open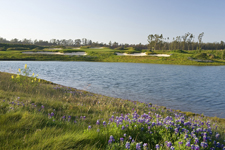 Woodland's Village, the largest master-planned community on California's Central Coast, will be expanding its golf offerings with the Challenge at Monarch Dunes Golf Club. The par-3 layout, which contains 12 holes, will open for play August 29th to join its regulation-length predecessor, the Old Course at Monarch Dunes, which debuted in 2006.
"The Challenge is a first-rate counterpart to our championship Old Course at Monarch Dunes," said project owner and developer John Scardino. "Its opening will mark the latest step in the evolution of this development."
Located on the southern end of San Luis Obispo County in Nipomo, the Challenge complements the Old Course with its natural, rugged appearance, and dunes throughout fairways and around greens. The 12 holes, featuring fescue fairways and bentgrass greens, range in length from 65 to 205 yards. Stretching a total of 1,750 yards, the Challenge will offer three sets of tees as well as large, undulating greens with ridges and swales that pose three to four feet of elevation change.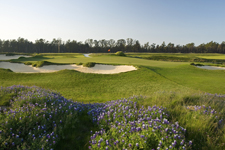 Architect Damian V. Pascuzzo and PGA Tour professional Steve Pate, who partnered on the design of the Old Course, joined forces again for the Challenge. "We are confident the Challenge will set a new standard for short golf courses," said Pascuzzo, whose El Dorado Hills, Calif.-based design firm is now called Pascuzzo & Pate. "It's a fun alternative for players that want a great golf experience in less time."
Future plans include the construction of another 18-hole championship course that will occupy a bluff overlooking the Nipomo Mesa. This course, like the Old Course and the Challenge, will be open to the public as well as Trilogy/Woodlands residents. All courses are managed by KemperSports.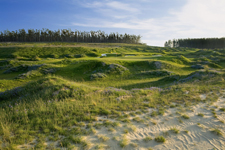 For more information or a tee time, call 805/343-9459 or visit http://www.monarchdunes.com/.