Challenging Times are Opportunities for Management Firm
By: John Torsiello
In these challenging economic times, golf course operations have become stretched to the limit as owners and managers seek every means to keep their service levels high while maintaining profitability and, in some instances, staying afloat.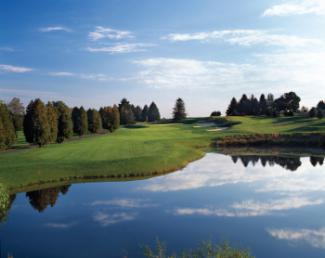 17th Hole at Knob Hill
Course closings have become all too frequent. Some private clubs have opened on a limited basis to the daily-fee player, creating additional competition for greens fees in a marketplace already oversaturated by the public course consturction boom of the late 1990s and early 2000s.

In this climate of uncertainty it hardly seems a good time to start up a golf management, ownership and consulting business. But an ambitious 20-year veteran of the club business by the name of Dave Wasenda took a chance on an idea and appliedgolf, based in central New Jersey, has become one of the fastest-growing companies in the business.

The three-year-old firm is actually in a period of solid growth and appears headed for even better things to come. The firm has 10 golf courses under its management umbrella, and its reach has spread into Indiana, Maryland, South Carolina and Florida.
"We are always looking to add courses that are the right fit for our company," says Wasenda, owner of the firm. "We need to know that going into a new project we are certain that, given the opportunity, we can elevate services and programs to the overall member and guest experience and at the same time assist our owners in becoming more profitable."

appliedgolf is involved with six golf facilities in New Jersey: Knob Hill Golf Club in Manalapan, Hawk Pointe Golf Club in Washington, Eagle Ridge Golf Club in Lakewood, Regency Golf Club in Monroe Township, Clearbrook Golf Course in Monroe Township and Renaissance Country Club in Manchester. In addition, the company's out-of-state clients include The Bridgewater Club, a prestigious Pete Dye-designed course in Carmel, Ind., Hunters Oak Golf Club, a division of The River Plantation in Queenstown, Md., Lady's Island Golf Course in Beaufort, S.C., and St. Petersburg Country Club in St. Petersburg, Fla. The firm also manages the Knob Hill Bowling Center in Manalapan, N.J., which it plans to combine with Knob Hill Golf Club over the winter to create a year-round, valued-added experience for members.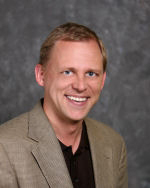 Dave Wasenda
The firm is poised to expand further and has its eyes set on the Midwest and Southeast U.S. markets in addition to other clubs in the Northeast.

Wasenda has carefully selected individuals to populate various positions within his company. appliedgolf's staff is extremely hard-working, versatile and well-rounded, possessing a wealth of knowledge and abilities that allow clients to receive optimum value and immediate, as well as long-term, results.

"Especially in these times, short term results are essential," says Jim Geiger, divisional partner who also oversees operations and financial management for the company. "We don't spend the first six months trying to push a one-size-fits-all system on our clients. We determine what a club's needs are, and when we determine what those needs are we implement a plan and stick around to work with the managers to make sure it is successful."
appliedgolf offers what Wasenda terms a "very customized and unique approach" to management services, which range from golf operations, food and beverage, marketing, agronomic, financial operations, and much more. The company focuses on constant personal interaction between senior appliedgolf personnel and course owners, and has built a management team that works diligently to establish "synergistic" relationships with the members, staff and owners at each facility. The goal is to create an environment in which the experience is "enjoyable for everyone." With that continuity, owners can attain operational and financial stability and focus on growing their business.

"There have been some instances where we were in discussions with a potential client and the fit wasn't right," says Wasenda. "We need to know that we can deliver what we promise. Our results and referrals are always our best marketing tools."
He adds, "Fostering a feeling of worth and reward for the facility's members, guests and staff, and making sure the experience at each property is enhanced is always our primary objective. We also reach our goals by making sure the owners see operational and financial results from our management.

"Although we run the gamut of properties, from multi-million-dollar-a-year-income facilities to a public course that grosses under $300,000 a year in revenue, the overall philosophy remains the same as to our approach. You have to change some operational details, obviously, depending on the type of club and members and guests you are serving. And we believe that is one of our core strengths. We have all worked at various types of clubs and we are managing a wide array of properties, so we are very familiar with each type of course profile, making us very well-rounded."
Another key strength of the company is that Wasenda and Geiger can provide day-to-day general manager services to a club for a limited amount of time while a search is conducted for a full-time general manager.

Says Geiger, "Finding a good general manager for a golf club can be a lengthy process. You need a qualified person who will fit. We can go in right away and relieve the pressure so that the club doesn't have to rush into a decision."

Lou Kubisa, appliedgolf's director of golf and the head pro at Knob Hill Golf Club, came to the company from a long career at Forsgate Country Club in Monroe Township, N.J.

"Several of us knew that there was a great opportunity with appliedgolf and Dave," Kubisa said. "His philosophy and work ethic are second to none. At some companies, the top executive isn't in there working as hard as the rest of the team in day-to-day operations and continuing to grow the business. Dave works harder than anybody, and when you see that it makes you want to do your job even better and try harder."

Kubisa believes being empowered to make his own calls makes all the difference when it comes to member and guest satisfaction. "I'm allowed the staffs I require and products I need to have in the golf shops to meet our member and guest demands. One of our company's strengths is that we let the head golf professionals be traditional pros. We believe that the head pro should be there, giving lessons, playing with the members whenever they can. It's our company's goal to attract new golfers to our clubs and the head pros' job to keep them there."

Kubisa says knowing who you are and why the customer will come to you are crucial, especially in this market. "We're successful now and weathering the economic storm partly because we are marketed and priced properly for the areas we are in. The great quality of our company is that we don't make false promises and waste members and owners' time by disrupting the club. What we say is what we will do."

Jay DelliSanti, food and beverage director, says one of the most important steps a successful company can take is to key in on the consumer. "We always listen to the customer, and we do different things to keep our members and guests happy. Whether we have a small bar or a larger restaurant operation, someone can always get a simple sandwich or a full dinner. In this economy, we pride ourselves in constantly adjusting our plan to have a great variety of products at affordable prices. The staff is always proactive with the members and guests and do things that will keep our operation fresh, interesting and most importantly fun."

appliedgolf proves it is possible to survive and thrive in the golf industry when all the signs point the other way. It just takes a winning game plan, the right people to execute that plan, and hard work-even in a challenging economic climate.

For more information on appliedgolf, visit www.appliedgolf.com.
John Torsiello is an editor/writer living in Connecticut. He has written extensively about all aspects of the golf industry for a number of national and regional publications. He is a regular contributor to Golf Course Industry, Lawn and Landscape, Golfing, and Fairway Living magazines as well as various online publications. He has strong, ongoing relationships with industry professionals and has worked closely with course owners, architects, developers, course superintendents and general managers around the country. He has won a number of awards for his writing, including first place from the Turf and Ornamental Communicators Association for a piece that appeared in Golf Course Industry magazine.