Class Act: Byron Nelson Will be Sorely Missed
By: Tony Dear
It was noticeable in the days following Byron Nelson's death on September 26th, that how many of the hundreds of tributes spoke more of the man than the golfer. Some didn't even mention the game at all: "The lives of countless Americans were touched by the compassion, dedication and generosity of this great Texan," said Senator John Cornyn after Congress passed a bill posthumously awarding the Congressional Gold Medal to the man who, after winning the 1937 Masters, was dubbed 'Lord Byron' by Atlanta sportswriter OB Keeler.
Make no mistake, Nelson was one of the top dozen or so players the world has ever seen. But as anyone who ever met him or read about him will attest, he was perhaps the game's finest human being.
"I don't think anyone will ever exceed some of the things Byron did on the golf course," Arnold Palmer said referring to Nelson's incredible form of 1945 when he won 11 consecutive tournaments and 18 in total. "But, I don't suppose his playing record is the most admirable thing about him. He was a fantastic person whom I admired from the time I was a boy."
Tom Watson, whom Nelson mentored after the 'Kid from Kansas' blew a number of tournaments he should have won, echoed Palmer's sentiments: "For many, Byron will be remembered for his incredible record as a professional golfer. But he will be most remembered for the genuineness and gentleness he brought to all those around him. I will miss him, but I will always remember what he taught me."
A church-going, non-smoking tee-totaller, John Byron Nelson Jr. was born on February 4, 1912 in a place so far out in the sticks his birth certificate read: "Born: Rural Area, Ellis County, Texas." He arrived two months before Sam Snead and six before Ben Hogan, who grew up 30 miles away on the other side of Fort Worth and who caddied at the same club as Nelson: Glen Garden, when the two were teenagers.
After a couple of menial desk jobs got him through the worst of the Great Depression, Nelson turned professional in 1932, just as steel shafts were becoming popular. The change in equipment saw a transformation in the way the golf club was swung and nobody developed the new upright, "big muscle" move better than Nelson. "The mechanics of my swing were such that it required no thought," he used to say. "It's like eating. You don't think to feed yourself. If you have to think about your swing it takes that much away from your scoring concentration."
Before Hogan developed his ultra-reliable, nine-major-winning swing in the mid- to late 1940s, Nelson was generally considered the finest ball-striker of the day. By reducing his wrist action and swinging more up and down rather than around his body – the favored move during the days of hickory shafts – Nelson achieved a consistency that had no precedent. "I once watched him hit 20 drivers off a fairway in practice, and the trajectory never varied," said Bob Toski, who toured with Nelson in the '40s and who is now a highly regarded teacher. "He could carry a 1-iron or a 2-iron over 200 yards no more than 15 feet in the air. I've never seen anybody else hit the ball quite the way he did."
Herbert Warren Wind wrote in the New Yorker that Nelson was a miracle of consistency. "At his peak, Byron erred so infrequently that it could be boring to watch him," he went on to say. No wonder the USGA's test center robot, introduced in 1964 and programmed to hit the perfect shot, was named "Iron Byron."
Nelson's first win of any significance as a professional was the New Jersey State Open in 1935, and the first of his five majors (two Masters, one U.S. Open, two PGA Championships) came at Augusta in 1937. In all, he amassed 52 PGA Tour victories, and played on two Ryder Cup teams (1937 and '47) before captaining the U.S. side at Royal Birkdale in 1965.

Of course, the money Nelson earned throughout his career – $182,000 he once estimated – was negligible compared to what today's players are banking (he took home just over $60,000 in war bonds from his 18 wins in 1945 – about the same as 15th place at a typical PGA Tour tournament today). But whatever cash did come his way, he put it aside in order to buy the Texas ranch he always dreamt of owning. "Each drive, each iron, each chip, each putt was aimed at the goal of getting that ranch," he wrote in his 1993 memoir How I Played the Game. "And each win meant another cow, another acre, another 10 acres, another part of the down payment. It gave me a goal, an incentive."

That incentive was undoubtedly the driving force behind his incredible string of victories in 1945 when he averaged 68.33 strokes per round. Snead and Hogan weren't always present as both were on active service (Nelson was excused from military duty because his blood clotted four times slower than normal), but each played their share of events upon their return. Regardless of how good the competition was, however, or indeed how undistinguished some of the venues were, with 19 consecutive rounds in the 60s and a fourth round stroke average of 67.45, Nelson was, for the most part, unbeatable. "He had grooved his swing and was pretty happy with it," Snead said in his book The Game I Love, published in 1997. "So during the streak he stopped practicing. He would arrive at the course, warm up a bit, hit a dozen balls, hit a few putts to get comfortable with the speed of the greens, and then go shoot 65."

Nelson finished outside the top 10 just once in three seasons (1944, '45 and '46), and recorded 113 consecutive events in the money, a remarkable achievement considering some tournaments only paid the top dozen finishers. He was, by all accounts, a cool, composed competitor – more Tiger Woods or Nick Faldo than the excitable Sergio Garcia or Lanny Wadkins. He could be aloof and expressionless on the golf course, so much so that a contemporary once said a person receiving a transfusion from Nelson would come down with pneumonia. But as Ken Venturi, another of Nelson's disciples, insisted he was never one for gamesmanship. "As a competitor, Byron was able to be tough and intimidating, but incredibly pleasant at the same time," he said.

In 1946, just one year after compiling the greatest season in the game's history, Nelson decided he'd had enough of full-time competition and hung up his clubs, much like Bobby Jones had 16 years previously. He was just 34, but by winning the Masters, U.S. Open and PGA Championship, a Western Open, a North and South Open and a couple of Texas Opens, he was able to afford his 740-acre spread in Roanoke – the ranch he would live in for the rest of his life – and had therefore accomplished just about everything he had set out to. His one minor disappointment was failing to win the British Open, but what with World War II, the physical, not to mention financial, demands of trans-Atlantic travel, and a herd of cows that needed feeding back home, he entered it only twice – in 1937 when he finished fifth, and 1955 when he made the cut and tied for 32nd despite having been a part-time player for more than 10 years. His last official PGA Tour victory was the 1951 Bing Crosby Pro-Am. But his last win as a professional came at the French Open during his trip to Europe in 1955.

For the next 50 years, Nelson's life was really all about giving back. In 1968, he put his name to a PGA Tour event, the first such event to carry the name of a professional golfer. Last year, the tournament, now sponsored by EDS, raised over $6 million for the Salesmanship Club of Dallas, a charity made up of local business leaders that finances the treatment of children with emotional and behavioral problems. In all, Nelson's tournament has donated over $94 million to Salesmanship Club Youth and Family Centers in its 38-year history.

Thanks largely to his participation in the event and, because he lost precious few of his cognitive abilities even into his 90s, Nelson was still exceptionally well aware of what was going on in the world of golf and personally greeted each of the players who turned up for the EDS. He was even known to meet a few of them at the airport.

Garcia first played in Dallas in 1999 and hasn't missed a year since. After beating Dudley Hart and Robert Damron in a playoff to win in 2004, he was guest of honor at the champions dinner the following year. "It was incredible listening to some of his stories," says Garcia. "It was amazing to sit down and listen to him at 93 years of age and see how clear the things were in his head."

On September 29th, over 2,000 people crowded into Richland Hills Church of Christ, just a few miles north of Fort Worth, to pay their respects and hear a few more of those stories. Peggy, his wife of 19 years (Nelson's first wife, Louise, died in 1985 after the pair had been married 50 years), gave an emotional speech in which she said her husband had made all her dreams come true. "He was my joy," she added.

Later, Venturi said the game of golf would not be what it is today without Nelson. "He was the finest gentleman that ever was," he said. "Byron was like a father to me. I once asked him if there was anything I could do in return. He told me to be good to the game, and give back."

On the same morning as the funeral, EDS took out a full-page ad in The Dallas Morning News. Above a photograph of Nelson were the words: "A hero whose vision went beyond 18 holes." Amen to that.

Byron Nelson Timeline

February 4th, 1912 Nelson born outside Waxahachie, Texas, the son of a cotton farmer.
1927 Beats Ben Hogan in local caddie championship at Glen Garden C.C.
1932 Turns professional.
1935 Wins his first professional tournament, the New Jersey State Open.
1937 Wins first of two green jackets at the Masters.
1937 Plays in his first British Open, where he finishes fifth.
1937 Plays in his first Ryder Cup. He and Ed Dudley beat Alf Padgham and Henry Cotton 4 & 2 in the foursomes. Loses 3 & 1 to Dai Rees in singles.
1939 Beats Craig Wood in a playoff to win his only U.S. Open. Sam Snead should have won but made an eight on the 72nd hole.
1939 Wins four times and is awarded the Vardon Trophy by the PGA of America for the best overall record on the PGA Tour.
1940 Beats Snead 1-up in the final to win his first PGA Championship.
1942 Beats Ben Hogan, 69-70, in a playoff to win second Masters title.
1944 Wins eight times on PGA Tour.
1945 Wins 11 consecutive tournaments and 18 in total, including his second PGA Championship when he defeats Sam Byrd 4 & 3 in the final.
1946 Retires from full-time competition.
1947 Plays in his second Ryder Cup, wins both his matches for a 3-1-0 career record in the event.
1949 After 113 straight events in the money, streak ends at the Bing Crosby Pro-Am.
1951 Last official PGA Tour victory at the Bing Crosby Pro-Am.
1955 Second appearance at the British Open, finishes tied for 32nd.
1955 Wins French Open – his last career win.
1965 Ryder Cup captain at Royal Birkdale. U.S. team wins 19½ - 15½.
1968 Dallas' PGA Tour event becomes the Byron Nelson Golf Classic.
1974 Inducted into World Golf Hall of Fame.
1974 Receives the USGA's Bobby Jones Award for distinguished sportsmanship.
2001 Final appearance as honorary starter at the Masters.

This article originally appeared in appeared in the UK's Golf Pages.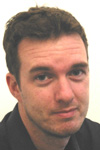 Tony Dear has been writing about golf for 11 years. A former assistant club pro from Sussex, England, Tony started out as a freelancer in 1992 before taking a staff writer's job at Fore!, a magazine based in Peterborough. As the magazine's chief instruction writer, it was Tony's job to compose instructional articles aimed at a youngish readership whose letters to the editor suggested they often got confused by technical jargon and theory. Tony brought his simple approach to teaching golf to the magazine, helping boost sales by 10,000 issues. As a result, he was nominated within the company and nationally for Young Writer of the Year awards.

From there, Tony moved 20 yards across the Emap UK office to join Today's Golfer. There, he was soon promoted to a senior editorial position, focusing on equipment, and became a significant part of a team that saw sales figures double within the magazine's first 12 months.

After three years at Emap UK, Tony was dragged kicking and screaming across the Atlantic by his American wife ("not really, I love it over here") and, after short spells in Phoenix and Denver, wound up in Seattle in May 2003. He recently moved to Bellingham in the far northwest corner of the far Northwest of the U.S. and became a father to a son on whom he has already staked £5 for the 2029 Open Championship. At present, he is freelancing for a number of print and online publications back in England including Today's Golfer, Golf World, Bogey, The Open Championship Magazine and Casino.com. He is also a contributing editor for Denver-based Colorado AvidGolfer.

Recent features include a look at Colorado's self proclaimed 'links' courses, an interview with Suzy Whaley, with whom he played nine holes ("and got soundly thrashed") and a 64-page instruction supplement for Today's Golfer.

Tony has authored three books in the last five years and been nominated for several specialist and young writers awards. "Although I've never actually won one," he admits. He is a member of the Northwest Golf Media Association and the Golf Travel Writers Association based in London.