Colorado Firm Stays Busy Despite Recession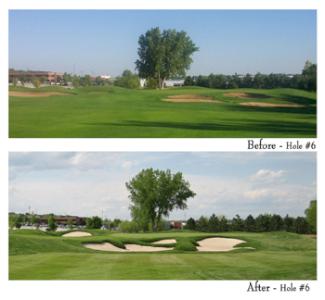 Phelps/Atkinson Golf Design, based in Evergreen, Colo., is keeping busy working on renovations, additions and master plans for courses throughout the American West and Midwest. The course architecture firm has projects underway in Washington, California, Utah, Wyoming, Idaho, Colorado, Nebraska and North Dakota.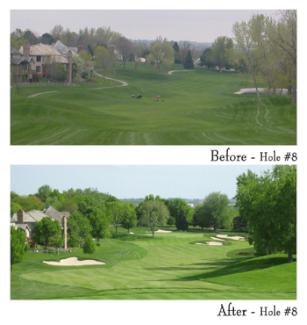 Among them are:

• This past fall, completion of a $750,000 renovation at Spokane County, Wash.-owned Hangman Valley Golf Course, where tee, bunker and regrassing work has prepared the 18-hole layout to reopen this spring. Meanwhile, record December snowfalls temporarily halted renovation work at county-owned Liberty Lake GC, where a $4.5 million facelift will result in almost an entirely new track when it reopens in spring 2010.

• A master plan remodel of Diablo Country Club near Oakland, Calif. The 18-hole private club is one of the oldest golf facilities in the Bay Area. Jack Neville, co-designer of Pebble Beach, had a hand in the original design at Diablo CC, which opened in 1914. Phelps/Atkinson is revising the master plan it first drew up eight years ago. One of the major items will be development of a strategy to incorporate a reclaimed-water irrigation system, which the club anticipates will need to be installed sometime in the near future. The switch from potable water to effluent will happen, "it's just a question of when," Rick Phelps said. "The major change will be creating effluent water storage areas. The excavation work will create a lot of dirt that can be used for new tees and hazards. It will also require a slight change in the course routing."

• A master plan remodel for Oak Ridge CC in Farmington, Utah, near Salt Lake City. The members hired Phelps/Atkinson to prioritize and coordinate a number of projects over the next 10 years, including tree-trimming and relocation, bunker renovation and greens updates.

• A near-finished addition at Teton Lakes GC in Rexburg, Id. Kevin Atkinson crafted a links-style, nine-hole layout to complement the existing parkland and lakeside tracks at this 18-hole municipal facility co-owned by the City of Rexburg and Madison County, the home of Brigham Young University-Idaho. "The developers wanted a distinct third nine and asked for a links setting on a relatively flat, 60-acre site," Atkinson said. "Generally, when you add holes to an existing layout, most people want all the holes to blend together. But here we have two existing nines that are already quite different from one another. It really works here."

• The final phase of bunker and course renovation projects approaching completion at 27-hole Bell Nob Golf Course near Gillette, Wyo. The public layout includes a junior course. Additional work is scheduled sometime in the future.

• Phelps/Atkinson is particularly busy in its home state of Colorado, where projects include master planning for remodels at The Ranch CC in Westminster, municipal Vail GC, Tiara Rado CC in Grand Junction and ongoing bunker renovation work at city-owned Patty Jewett GC in Colorado Springs.

• Omaha's Oak Hills CC in neighboring Nebraska received the master-plan treatment four years ago, leading to recently completed upgrades to the front nine and plans for changes to the back nine over the next 18 months.

• Phelps/Atkinson is also consulting with the Fargo, N.D., park district on Edgewood GC, which is the victim of perennial floods. "We are devising plans to mitigate future flood damage," Phelps explained.

For more information about, call 303/670-0478 or email: mail@phelpsgolfdesign.com.