Couples Named Honorary Chair of 2010 U.S. Senior Open at Sahalee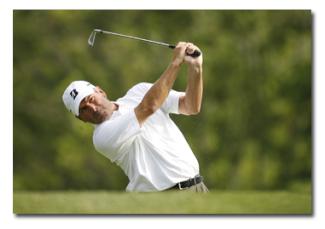 The United States Golf Association has announced that Seattle native Fred Couples has been named the Honorary Chairman of the 2010 U.S. Senior Open, to be held at Sahalee Country Club in Sammamish, Wash., July 26 - August 1.
Couples was asked to serve in this capacity by the championship's local organizing committee, headed by Chris Falco, and the Sahalee membership led by club founders Gene Lynn and Mike Jonson. "We approached Fred to serve in this capacity because we wanted to honor his lifelong commitment to the game of golf and his connection to Seattle and the Northwest," said Falco.
By serving as the Honorary Chairman, Couples will aid in the promotion of the championship by appearing in a ticket sales advertising campaign. He will also host an exhibition during the week of the championship, in which he will provide swing tips and give demonstrations to the spectators.
Couples will become eligible for the Champions Tour on October 3, 2009, when he celebrates his 50th birthday. Couples has earned a one-time exemption into the 2010 U.S. Senior Open by virtue of being a Masters champion. It will be his first U.S. Senior Open and the first time he will be playing competitively at Sahalee since the 1998 PGA Championship.
"It is an honor to serve in this capacity for the U.S. Senior Open and the USGA," said Couples. "Add to that the opportunity to play my first Senior Open in my hometown in front of the Seattle fans, and it will truly be a great week."
Tom Couples, Fred's father, worked at the Seattle Parks and Recreation Department and introduced him to the game at the city-owned Jefferson Park Golf Course. Fred played on the O'Dea High School golf team and, upon graduating, was awarded a golf scholarship by the University of Houston.
Couples began playing golf professionally in 1980 and has recorded 15 victories on the PGA Tour, including the 1992 Masters Tournament. More recently, Couples was named captain of the 2009 USA Presidents Cup Team.

For additional information about the 2010 U.S. Senior Open, visit www.2010ussenioropen.com. Volunteer positions are now available, and championship tickets will become available later this year.