Daly Headaches Continue
By: Tony Dear
The PGA Tour's recent announcement that John Daly has removed himself from future events ignited yet another round of doubts about the 37-year-old Arkansan. Though Daly has repeatedly said his problems with alcohol have been reined in, Tour commissioner Tim Finchem's alleged intervention (Sports Illustrated recently reported that wasn't the case) casts a dark shadow over such optimism. "Big John's" downward spiral was most recently on display at October's Valero Texas Open in San Antonio when several cases of beer were delivered to his $1.4 million motor home. Subsequently, he unprofessionally backhanded several putts and punched a one-handed shot out of the rough en route to a second-round 83 at the Southern Farm Bureau Classic. Writer Tony Dear takes an inside look at the events preceding Daly's latest travails.
John Daly released a CD in November 2002 despite, according to him, "Sucking at the guitar" and "not being able to sing worth a s**t." Called "My Life," the disc features 11 blues, soul, rock and country tracks that take the listener through the Wild Thing's turbulent life. Darius Rucker (Hootie and the Blowfish), Willie Nelson and a handful of other actual musicians give the music a degree of credibility, but don't be in any hurry to buy a copy. What few highlights there are include a golfing version of "Knocking on Heaven's Door," "I'm Drunk, Damn Broke and Ain't Got a Penny To My Name," and the truly magnificent, "All My Ex's Wear Rolexes," a dig at his former wives – all of whom are faring exceptionally well, thank you very much, owing to the $60,000 Daly reportedly pays out every month in alimony.
That he felt confident and settled enough to produce such an amusing, wistful and self-deprecating album says a lot about where Daly was emotionally at the end the end of last year. Clearly more settled after a decade of grief brought on by serious addictions to alcohol, gambling, anything chocolate-covered, and dysfunctional relationships with women, Daly seemed happier than he had been in a very long time.
"It's just so great that everything is positive now," he told me during an interview. "I didn't know if it was ever going to happen, and that's the most important thing. You battle your ups and downs and I'm still fighting but you know, I just feel like I like myself a lot better than I used to."
Basically, life was sweet. The birth of his first son (he has two daughters from previous marriages) on July 23rd was another big moment and, thanks largely to 'Little John's' arrival, even his marriage to Sherrie Miller, his fourth, was approaching a point most observers would have described as stable. "My marriage is working out great," Daly said last year. "Sherrie's a very positive person. Nothing really fazes her that much. She's not into material things at all and we like looking after each other. She's just a good country girl."
Now she's a good country girl looking at 20 years in the slammer. Yep, just when things were looking good for our John his wife gets hauled up before a court in Oxford, Miss., and charged with being part of a conspiracy to buy and sell cocaine, methamphetamines and marijuana. Forty-seven suspicious bank deposits of just under $10,000 made between 1998 and 2001 were going to take some explaining. Through no fault of his own, John Daly's life had taken yet another sharp twist and, not for the first time, was headed straight down the toilet.
The irony of the situation wasn't lost on the man they call The Lion. "It makes me smile, you know, life," he said. "It's unbelievable sometimes. There's been so many up and downs."
You think John?
Daly's life has been described on several occasions as a car crash. Really, it's been a series of them of which the discovery that his wife could well be an international drug baron is just the latest. Daly never did drive the family estate at 40 mph along the inside lane of a dual carriageway with his hands in the 10-to-2 position. Rather, he was at the wheel of a beat-up stock car careering from one collision to the next in his very own Demolition Derby. There were three visits to rehab, a couple of suspensions from the PGA Tour, serious thoughts of suicide and three ex-wives (plus another fiancée unceremoniously dumped just a few weeks before he married Sherrie.) He was discarded by an army of sponsors who grew tired of his shameful antics.

And his gambling (his favorite places to drop a few dollars are Bally's in Vegas and Tunica, Miss.) reached such absurd proportions that at one stage he was staking $200,000 on the turn of a single card and claims to have won $42 million at the tables between 1993 and 1996, but lost $51 million. "I love the action, just love it," he said in 1999. "I spent $3 million on drink and several more million gambling. The rest I wasted."

On the golf course Daly's progress was every bit as erratic. As well as brilliant, capturing the 1991 PGA Championship, the 1995 British Open and three other PGA and European Tour events. He's been disqualified from more tournaments than some rookie pros have ever entered. His list of double-digit scores on individual holes would shame a high handicapper; he's failed to break 80 a total of 38 times on the PGA Tour since he stunned the world by winning the Wanamaker Trophy without so much as a practice round on the host course.

Some of his more notable collapses include a second round 89 at the 1996 Dutch Open and an 87 at the 2000 Bay Hill Invitational. A couple of years before that he carded an 85 at the same tournament after racking up an 18 on the 6th hole. Also in '98, he had a 10 on the 36th hole at Royal Birkdale in the British Open and a year later took six putts on the 18th green at the Memorial Tournament. A 14 went down on the card after an out-of-bounds drive and two shots into the ocean on Pebble Beach's 18th hole during the 2000 U.S. Open.

The biggest, baddest, saddest John Daly story of all though, and my personal favorite, has to be the one about the scuffle he got involved in with another player's father at the NEC World Series in 1994. In the final round, Daly arrived at the 14th hole in a foul mood – the result of an ever-worsening score – and hit his drive before the group ahead was out of range. Much the same happened on the next hole, but this time his ball landed within a few feet of Jeff Roth, a club pro from Michigan. In the gallery were Roth's parents, who tore into Daly as he left the green. Dolores, Roth's mother, was particularly vexed. Daly waited for her initial tirade to come to an end before saying, "You know what? You remind me of my ex wife."

The insults flew again in the parking lot at the end of the round when Roth, provoked by one choice remark too many, jumped on Daly's back and wrestled him to the ground. An unseemly struggle ensued in front of a disbelieving crowd. Fortunately, the pair was separated before anyone was seriously hurt. But Daly was left to muse over another disastrous tournament and another embarrassing black mark on a record that, at the time, was gorging itself on negative publicity.

Of course, incidents like this are part of the reason we love him so much. Asked to comment on why he has remained so popular with the fans despite all the bad press, Daly is quick to answer. "They relate," he says. It's a little scary perhaps to think we may see a little bit of ourselves in this one-time alcoholic, bad-tempered, 80-cigarettes-a-day country-boy-made-good.

But the fact remains that Daly, more than any other top-ranked golf pro, is one of us. We may not have quite as poor a marital record nor be quite so bad at knowing when to stop drinking/gambling/fighting/trashing hotel rooms, etc., but at least our approaches to golf are similar. Checking the direction of the wind followed by a tedious sequence of pre-swing checks are not what Daly's about. He picks a club, drops his fag on the ground, has a quick glance at the hole, grips it and rips it. We do much the same, only Daly's results are usually a lot better.

A few quid on him may seem like a dumb investment now, however, given his recent, dodgy form. But a talent as fickle as his is going to shine some day soon so, rest assured, you'll be kicking yourself for not backing him before long.

Thankfully, the suicide threats, fisticuffs and visits to Betty Ford seem to be just bad memories. But if Sherrie is found guilty, that'll be another marriage down the toilet and another kid stranded without a solid foundation at home. "I probably won't stick with her if she's guilty," Daly said at this year's PGA Championship, where he missed the cut by three shots. "But let's find out first. I just know she's a good mom."

He may not win anything significant in the near future, but whatever happens, at least he'll have plenty more material for a follow-up CD.

This story originally appeared in the October 2003 edition of Casino Magazine (www.casino.com).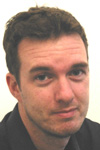 Tony Dear has been writing about golf for 11 years. A former assistant club pro from Sussex, England, Tony started out as a freelancer in 1992 before taking a staff writer's job at Fore!, a magazine based in Peterborough. As the magazine's chief instruction writer, it was Tony's job to compose instructional articles aimed at a youngish readership whose letters to the editor suggested they often got confused by technical jargon and theory. Tony bought his simple approach to teaching golf to the magazine, helping boost sales by 10,000 issues. As a result, he was nominated within the company and nationally for Young Writer of the Year awards.

From there, Tony moved 20 yards across the Emap UK office to join Today's Golfer. There, he was soon promoted to a senior editorial position, focusing on equipment, and became a significant part of a team that saw sales figures double within the magazine's first 12 months.

After three years at Emap UK, Tony was dragged kicking and screaming across the Atlantic by his American wife ('not really, I love it over here') and, after short spells in Phoenix and Denver, wound up in Seattle in May 2003. He recently moved to Bellingham in the far northwest corner of the far Northwest of the U.S. and became a father to a son on whom he has already staked £5 for the 2029 Open Championship. At present, he is freelancing for a number of print and online publications back in England including Today's Golfer, Golf World, Bogey, The Open Championship Magazine and Casino.com. He is also a contributing editor for Denver-based Colorado AvidGolfer. Recent features include a look at Colorado's self proclaimed 'links' courses, an interview with Suzy Whaley, with whom he played nine holes ('and got soundly thrashed') and a 64-page instruction supplement for Today's Golfer.

Tony has authored three books in the last five years and been nominated for several specialist and young writers awards. 'Although I've never actually won one,' he admits. He is a member of the Northwest Golf Media Association and the Golf Travel Writers Association based in London.