Danao Tabs Dedo to Oversee Dalat Palace GC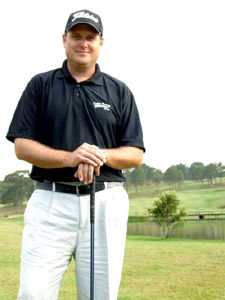 Scott Dedo has been appointed to the positions of head professional and operations manager for Dalat Palace Golf Club. The move by the course's owner, Danao International Holdings Limited (DIHL), is hopefully the first step in returning the course to its glory days.
Dedo, a competitive player and former software company consultant, recently moved from Tennessee to the Vietnamese resort town of Dalat, home to a layout that was once ranked No. 94 in the world, according to a National Golf Review article in 1939.
Dedo said he is confident the oldest track in Vietnam - which was first called Ville de Dalat and is still widely considered the country's best - will again figure into conversations about the game's finest tests.
"With 18 holes that are better than most courses' signature hole, Dalat [Palace GC] has all the potential to be not just as good as the one I came from - which hosted an LPGA event - but better," said Dedo, who worked at Hermitage Golf Club near Nashville. "The former commissioner of the PGA Tour in America, Deane Beman, was passing through when I started here, and he said you're not going to find a prettier setting for golf or better greens to putt on. I couldn't agree more."
Dalat Palace Golf Club has been called a masterpiece in design. Weaving across the rolling hills of Dalat and overlooking Xuan Huong Lake the course meanders through pine trees and features large and undulating bentgrass greens, a rarity in Southeast Asia. In its last four Planet Golf surveys, Golf Digest rated the course best in the country. In 2007, Asian Golf Monthly readers voted it No. 1 in Vietnam.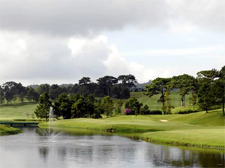 Dalat boasts a fascinating history. The Dalat Palace Golf Club was sketched into the master urban design plan for Dalat by the renowned French architect, Ernest Hebrard, in 1922. The layout opened in the early 1930s and has since led several lives - as the course of choice for Vietnam's imperial court and colonial elite, as well as a playground for U.S. Army officers during the Vietnam War. The club was most recently restored in 1994 by IMG.
Since accepting Indochina Land's bid last spring to become the company's majority stakeholder, DIHL, which owns and manages three properties in Dalat including the Sofitel Dalat Palace and Novotel Dalat Hotel, has sketched out a grand plan for the golf club. Among the changes slated to take place in the next year are drainage improvements, bunker renovations and the construction of a new clubhouse.
Dedo is someone who has managed to combine his passion and work. As a software company consultant in the States, he engineered a schedule that allowed him to spend time on the golf course. The result is a fine player with business savvy.
Jeff Puchalski, Dalat Palace Golf Club manager, is enthusiastic about Dedo's appointment. "Like our operations manager at Ocean Dunes [Golf Club] in Phan Thiet, Kenny Saunders, Scott has the experience and know-how to take our golf business to new heights," said Puchalski, who is also vice president of DIHL. "With his unique background he brings a wider view to the job, and the club will benefit greatly from that."

For Dedo the excitement of working at such a fine golf course is matched by being with a company that has its sights set on making the facility even better. "What I'd like to try and do first and foremost is make sure that every guest that comes through here feels welcome and walks away knowing they just became part of a great history," said Dedo. "But I am also eager to participate in Danao's plans, because they are ones that should put Dalat Palace Golf Club back in the limelight."
For additional information about the course, visit http://www.vietnamgolfresorts.com/htmls/dalat.html.