Documentary on Nationwide Tour & Q-School to Air in January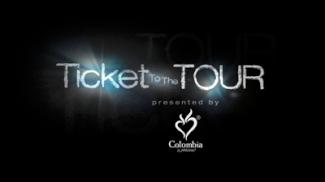 NBC Sports will air a documentary that follows players through the Nationwide Tour Championship and the final stages of the PGA Tour's Q-School. The 90-minute "Ticket to the Tour" will air Saturday, January 2nd at 4:30 p.m. E.T.
The recurring drama of who gets a spot on the PGA Tour plays out every fall. Professional golfers are on the brink of realizing their goal of becoming PGA Tour members, either through the months of competition on the Nationwide Tour, culminating with the Nationwide Tour Championship, or through the grueling six-day marathon known as the PGA Tour Qualifying Tournament.
In the end, 50 succeed. They include the 25 leading money-winners on the Nationwide Tour and the 25 who emerge on top from Q-School.
"Ticket to the Tour" goes inside the ropes at the 2009 Nationwide Tour Championship in Charleston, S.C., to document the intensity of the final week of the 11-month season with careers on the line. The program takes an intimate look at how the players, as well as their families and friends, handle the pressure and nerves as they battle for a place on the PGA Tour.
Produced by PGA Tour Entertainment in high definition, "Ticket to the Tour" presented by Colombia Travel not only focuses on "the 25" who make it, but also those who miss out and head to the final stage of Q-School at Bear Lakes Country Club in West Palm Beach, Fla., for a final shot at 2010 PGA Tour membership. Those finishing outside the top 25 will return to the Nationwide Tour.
"Ticket to the Tour" captures the stories of players outside of the headlines, following the lives of golfers whose career paths can go in two very different directions.