Dungeness Golf & Country Club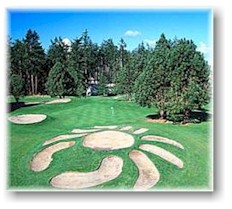 Located on the outskirts of Sequim on the scenic Olympic Peninsula, Dungeness Golf & Country Club is one of the finest and friendliest courses in Washington. It's also located in a unique "banana belt" that sees an average of only 15 inches of rainfall a year, making it one of the driest courses in the state year-round.

Besides a challenging course that stretches nearly 6,400 yards from the back tees, Dungeness offers beautiful views of the Olympic Mountains and nearby scenic waters. On the grounds is a full-service clubhouse with food and beverage service. Dungeness is one of Western Washington's favorite places for private and corporate tournaments because of its affordability, location, quality golf course, and amenities.

For more information or a tee time, call 800-447-6826 or click on www.dungenessgcc.com.