Fade to Green
By: Tony Dear
Editor's Note: Tony Dear wrote this article about Phil Mickelson before the recently completed U.S. Open. Though he finally got off the schneid with his win in the 2004 Masters, Mickelson once again was left frustrated at the Open, finishing second once again (this time to Retief Goosen) in a major. But the popular player known as "Lefty" continues knocking on the door of golf's biggest tournaments. So, who knows? Maybe a British Open is in his future.
Phil Mickelson went 46 majors without winning one. Then he started fading the ball off the tee and promptly won the Masters. With this new shot in his bag, and one or two other minor adjustments, Mickelson's game has taken off in 2004 after a harrowing 2003. But can he overcome a dreadful record at the British Open to win at Royal Troon?
On March 23rd 2003, Phil Mickelson sat outside the operating room of a La Jolla, California, hospital watching his wife undergo emergency surgery. Having suffered a six-inch tear in her uterus during the traumatic delivery of the couple's third child, Amy Mickelson was basically bleeding to death. In a nearby room meanwhile, baby Evan was the focus of several doctors' attention and struggling to catch his first breath.
Mickelson looked on helplessly as the on-call surgeon labored to save Amy's life. The $20 million he had banked during 12 years on the PGA Tour and 21 trophies that adorned his mantelpiece suddenly counted for nothing. A dedicated and devoted family man, he was facing a potentially devastating loss, one that may well have taken him several years to come to terms with.
Seven minutes after the birth, Evan finally took his first gulp of air. The brain damage his doctors had feared was avoided and after four days in intensive care, he was discharged. His mother, on the mend after four days in the IC Unit herself, joined him.
"Amy was two or three minutes away from losing her life," Mickelson remembers. "Had the surgeon not been driving to a friend's house and been two minutes away, I would have been without a wife."
The impact all this had on golf's most famous left-hander was obvious. Unable to get his head round what might have been, he endured a miserable summer in which he failed to register a single top-10 finish. He plummeted from No. 2 in the world rankings to No. 16 and from second on the money list to a 10-year low of 38th. According to his wife, Mickelson was enduring the game, simply going through the motions to solace fans and sponsors.
Fifteen months on, not only have Amy and Evan made full recoveries, Mickelson is also the Masters champion and playing the best golf of his life. The good health of the family members he so nearly lost has obviously been a major factor behind his resurgence, but the hard work he put in on his fitness, with trainer Sean Cochran, and swing, with coach Rick Smith, at the start of the season were also vital. "I wanted to start work with Rick the first week of January," he says. "I didn't want to work on anything in 2003. I wanted to start afresh in 2004 and have things start to click. I think the biggest thing for me was spending so much time with Rick to give me some direction." Ah yes, direction, up to then a word seldom used in the same sentence as "Mickelson" when talking about his driving.
Peter Kostis, one of the game's most respected teachers, played in a pro-am event with Mickelson in January and watched as he pull-hooked a drive so viciously it missed the 80-yard-wide fairway he was aiming at. Two weeks after this pre-season tune-up, during which time he had labored 10 hours a day on the range with Smith, Mickelson teed it up in the five-round Bob Hope Chrysler Classic, shot 30-under par and beat Skip Kendall in a playoff.

"I saw his swing at the Arizona pro-am and it was no different from his swing in 2003," says Kostis. "The next time I saw him was at the Hope, and he was a completely different player. All of a sudden keeping the ball under control off the tee had become a priority."

Always aggressive and occasionally wild with the driver, Mickelson found just 49% of fairways in 2003, good for 189th place. Now, thanks to the softer, more stable right-to-left fade Smith has helped him develop, that figure is 65%. "It actually feels like more than that because the ones I do miss, I am missing by a much smaller margin," Mickelson says. "They are much more in play. They might be just a yard or two off the fairway rather than in a hazard or the trees." At the Masters, he found the mown grass an even more impressive 73.2% of the time. "Standing on the tee, I just knew the ball was going to finish in the middle of the fairway."

Significantly, Mickelson was shorter at Augusta than all his closest competitors, averaging 'only' 290.3 yards. That was 10 yards behind Davis Love III, eight fewer than Vijay Singh and Paul Casey and seven less than Ernie Els. He was even giving up a couple of yards to 46-year-old Bernhard Langer, not exactly acknowledged as one of the game's power hitters.

But Mickelson insists he was swinging as hard as ever. "The difference is I'm fading the ball now and using the ProV1 rather than the slightly firmer ProV1x. That has probably cost me 10 or 15 yards this year."

It wasn't just his long game he felt needed attention. Most golfers would kill for Mickelson's finesse with the putter and short irons, but last year the man himself was less than impressed. "I was pathetic from 130 yards in," he says. He turned to short game specialist Dave Pelz, a former NASA scientist now making big bucks in golf instruction, who noticed several flaws.

"Phil's a great touch putter but was too inconsistent," Pelz said recently. "His short putts weren't that good and his lag putting wasn't great either. He needed to sharpen up his short chip shots too."

The pair also worked on Mickelson's wedge game; shortening his swing, regulating the amount of spin he generated and cementing his yardages. So precise did Mickelson become in fact, he knew he had to take seven yards off a full wedge for his 146-yard approach to the 14th green in the final round at Augusta. "It landed right where I wanted to, checked up and ended up a foot away for a tap-in."

Bold and superbly executed shots like that won him the green jacket and resulted in his eighth top-10 finish in his first nine tournaments. Given the standard of competition on the PGA Tour nowadays and his lackluster 2003 season, it was a truly remarkable run of results. If he maintains that sort of form, there's little doubt Mickelson will be a factor at Troon where he finished tied for 24th in 1997, 12 shots behind winner Justin Leonard.

If he is to contend, however, he has to overcome what can only be described as an abysmal record at the world's oldest championship. In 11 appearances, Mickelson has finished in the top-25 just twice and never done better than the 11th place he managed at St Andrews in 2000.

With improvements in both his long and short games and the confidence that comes from being a major champion, Mickelson must surely fancy his chances of improving upon that and possibly even winning. "I think it's possible that having won the first, the second and third may be easier. I do feel that majors could provide me a better opportunity to win tournaments, given that I'm able to drive the ball in play now, and the penalty for misses in the majors is so great. In the past, driving the ball waywardly and not having as good a control over the distance of my short irons has put me at a disadvantage on the challenging tests the majors provide."

As for those who say he has a mental barrier to overcome if he is to perform well on a links course, he is dismissive. "It's the same-size hole. It's the same thought process. It's the same creativity you need to play well," he said at Royal St George's last year. "I just need to play better."

Mickelson has never played better than he is now and as long as that high-flying fade doesn't get blown away by the wind, don't be surprised if his second major victory comes along a lot quicker than the first.

This article originally appeared in the official (British) Open Championship magazine.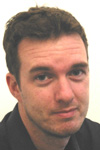 Tony Dear has been writing about golf for 11 years. A former assistant club pro from Sussex, England, Tony started out as a freelancer in 1992 before taking a staff writer's job at Fore!, a magazine based in Peterborough. As the magazine's chief instruction writer, it was Tony's job to compose instructional articles aimed at a youngish readership whose letters to the editor suggested they often got confused by technical jargon and theory. Tony bought his simple approach to teaching golf to the magazine, helping boost sales by 10,000 issues. As a result, he was nominated within the company and nationally for Young Writer of the Year awards.

From there, Tony moved 20 yards across the Emap UK office to join Today's Golfer. There, he was soon promoted to a senior editorial position, focusing on equipment, and became a significant part of a team that saw sales figures double within the magazine's first 12 months.

After three years at Emap UK, Tony was dragged kicking and screaming across the Atlantic by his American wife ("not really, I love it over here") and, after short spells in Phoenix and Denver, wound up in Seattle in May 2003. He recently moved to Bellingham in the far northwest corner of the far Northwest of the U.S. and became a father to a son on whom he has already staked £5 for the 2029 Open Championship. At present, he is freelancing for a number of print and online publications back in England including Today's Golfer, Golf World, Bogey, The Open Championship Magazine and Casino.com. He is also a contributing editor for Denver-based Colorado AvidGolfer.

Recent features include a look at Colorado's self proclaimed 'links' courses, an interview with Suzy Whaley, with whom he played nine holes ("and got soundly thrashed") and a 64-page instruction supplement for Today's Golfer.

Tony has authored three books in the last five years and been nominated for several specialist and young writers awards. "Although I've never actually won one," he admits. He is a member of the Northwest Golf Media Association and the Golf Travel Writers Association based in London.