Father's Day Gift Guide
By: Joel Zuckerman
One needn't be in fine fettle to play great golf. (See: Tiger Woods - 2008 U.S. Open triumph on a ruined leg.) Conversely, a physical specimen doesn't necessarily mean that great golf is in the offing. (See: Jerry Rice shooting 92 in a recent Nationwide Tour event, or some recent God-awful photos of Usain Bolt, world's fastest human, swinging a golf club.)
However, it is safe to say that being in good condition is usually no detriment to good golf. And, as noted below, this health-and-wellness theme will pop up time and again in this Father's Day Golfer's Gift Guide for 2010.
P90X & Insanity Workout Programs

One doesn't need to be as ripped as Tiger or Camilo to play excellent golf. But think how much better you could look in your golf clothes. These are two of the more popular DVD workout programs offered by www.beachbody.com, and they deliver extraordinary results. P90X is 90 days of pull-ups, push-ups, abdominal and core work, yoga and several cardio-oriented programs, each requiring about an hour a day. In addition to the DVDs you need a pull-up bar, dumbbells and/or resistance bands. By contrast, Insanity is a 60-day program, about 40 minutes per workout, requires no equipment, and will make you as sweaty as a steam room. But Insanity is extremely intense, and might easily lead to strains and tweaks in the over-40 crowd. Put it this way: There's a reason all the kids in the Insanity DVD's look to be 25 or 30 years old!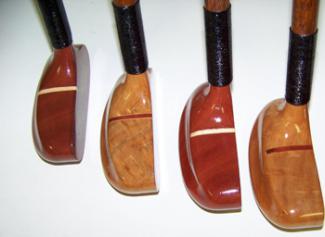 Sweet Wood Putters
Sweet Wood Putters

These classically handsome putting implements are completely unique in that they look like they belong mounted on a wall, but are actually a viable instrument to be put in the golf bag and used on course, day-to-day. Each of Sweet Wood Golf Company's putters is handcrafted from a single block of exotic hardwood, then weighted and balanced with a thermo-set polymer face insert which produces a soft and accurate stroke. Next, 100 percent hickory-wood shafts are stained and sealed with a scratch-resistant, water-tested lacquer for durability. Then they are individually hand-fashioned with a slip-on high-grade leather performance grip and completed with wax thread-whipping accents. All putters can be fully customized with sightlines, names, logos and slogans. Visit www.sweetwoodgolf.com for information on these and other products.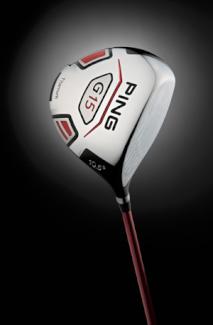 Ping G15 Driver
Ping G-15 Driver

While not as heavily advertised as whipping sticks produced by behemoths Callaway, Cobra and Taylor-Made, the Ping brand is surely one of the most enduring and trusted names in the game. Their new G15 driver is case in point as to why they remain such a relevant company, and this club has numerous technological improvements over its immediate predecessor, the G10. The G15 attains a higher MOI (moment of inertia) by lengthening the head from front to back. Additionally, a 7 percent larger face increases ball speed and provides consistency across the entire hitting surface. Lastly, weight savings from the ultra-thin crown are positioned as an external sole weight to optimize the center of gravity for higher trajectories and reduced spin. Bottom line: You'll likely hit it farther and straighter than your current driver. www.pinggolf.com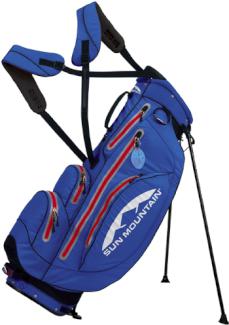 Sun Mountain Superlight SLX Golf Bag
Sun Mountain Golf Bags

A recent study indicates that golfers who walk 36 holes a week will burn about 2,900 calories in total. This is a significant sum, considering most adult males consume about 2,000 calories daily. One of the easiest ways to walk the course in comfort is by carrying a light-but-functional Sun Mountain golf bag. It was nearly 10 years ago that Sun Mountain broke the ultra-light barrier with its 3½-pound, full-featured Superlight 3.5 golf bag. All of the Montana-based company's 2010 models continue to weigh in at less than four pounds and all include Sun Mountain's patented built-in top handle, standard water bottle pouch, full-length club dividers and seven pockets. These are the best stand bags on the market. www.sunmountain.com
Skechers Shape-Up Shoes

A lightweight golf bag is all well and good, but without the requisite stamina to hoist and carry it for three or four hours, it doesn't much matter. Wandering about in Skechers "Shape Ups" for a couple of weeks will help the fitness cause immensely. The rolling bottom sole of the shoe, soft-foam insert and dual-density mid-sole combine to help develop toned and strengthened leg, back and abdominal muscles. They can improve posture, relieve muscle tension and alleviate back and joint problems. Walk in Shape Ups for a few weeks around the neighborhood, and then walking 18 holes at your favorite golf course shouldn't pose a problem. www.skechers.com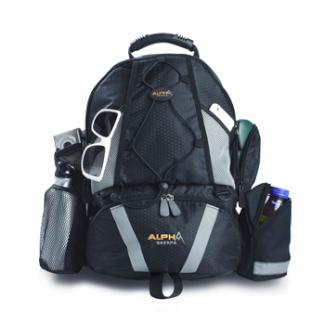 Alpha Sherpa
Alpha Sherpa Backpacks

Traveling golfers need bags - golf bags for their sticks, shoe bags for their footwear, duffel bags for their accessories. A fully functional, multi-compartment backpack is preferred gear for any journey, be it on or above ground, and there are few better than the Alpha Sherpa. It features nine pockets plus a laptop sleeve. There's a built-in cooler compartment that will help to keep drinks and snacks from overheating. There is even a place to secure car keys on a built-in loop, so you don't have to paw through the entire contents of the bag at journey's end, attempting to exit the airport parking garage. Put it this way: If our golf swings were as functional as this exceptional product, we'd all be breaking 80 regularly. www.babysherpa.com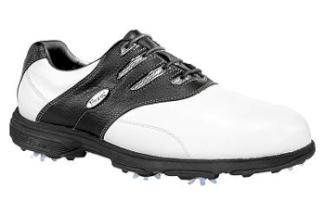 Etonic DT50
The Luggage Club

Speaking of bags, one bag you might want to do without is your casket-sized golf-travel bag as you attempt to fly the formerly-friendly skies. What with brutalizing baggage handlers, excess luggage fees, tight flight connections and a plethora of cancelled flights all part of today's travel scene, it makes more and more sense to ship the sticks ahead to your ultimate destination, so they are awaiting your arrival, and not the other way around. The Luggage Club will safely and reliably transport your golf clubs (or surfboard, skis, regular luggage, etc.) to wherever you are headed. It's not a free service by any means, but particularly if you send your equipment off in advance (as opposed to overnight express) it's more affordable than you think. And it's hard to put a price on peace of mind. www.theluggageclub.com

Etonic Footwear

There are several companies that produce high quality footwear for both fairways and roadways. Etonic is in that top tier. On course, their Dri-Tech model is designed for golfers who insist upon comfort, style, and performance-enhancing technology. Dri-Tech features the popular PowerPlay™ Outsole system with inside-out spike placement for the ultimate traction throughout the swing, powerpod™ under the arch area for additional traction and support, and Stabilizer Heel Technology™ for optimum stability and motion control during the swing. When you're getting fit in anticipation of walking 36 holes a day at Bandon Dunes or St. Andrews, take to the streets in their Kendari 2, which provides an exceptional combination of cushioning and stability characteristics built into a single running shoe. The 3DRP™(Dynamic Reaction Plate) works with a dual-density mid-sole to provide excellent stability without sacrificing cushioning and resiliency. The shoes feature a proprietary impact-protection material integrated into the heel and forefoot, providing maximum energy return, comfort and cushioning. www.etonic.com
Joel Zuckerman, called "One of the Southeast's most respected and sought-after golf writers" by Golfer's Guide Magazine, is an award-winning travel writer based in Savannah, Ga., and Park City, Utah. He has written five books, including the epic "Pete Dye Golf Courses" in 2008. Joel's course reviews, player profiles, essays and features have appeared in more that 100 publications internationally, including Sports Illustrated, Golf, Continental Magazine, Travel & Leisure Golf, Sky Magazine, Golf Connoisseur, Golfweek, Estates West, Millionaire and Golf International. For more of Joel, visit www.vagabondgolfer.com.