Father's Day Gift Guide
By: Joel Zuckerman
You have to be really fortunate to receive Father's Day gifts the likes of which were received by Irishmen Kenny McDowell and Gerry McIlroy the last couple of years. Graeme handed the U.S. Open trophy to his dad at Pebble Beach in 2010, while Rory bestowed the same gleaming gift on his father at Congressional in 2011.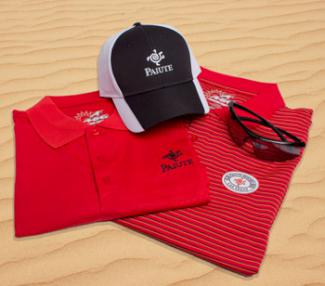 AHEAD Golf Shirts
This year, once again, Father's Day and the final day of the U.S. Open happen simultaneously - Sunday, June 17th. If that's not the best indicator that dear old dad deserves a golf-related gift, I'm not sure what the best indicator might be.

Only one son can bring his dad this year's U.S. Open trophy. But here are some worthwhile items sure to please that golf-loving padre of yours regardless.

AHEAD golf shirts help to solve the modern-day riddle of sun protection. We know too much sun exposure is no good, yet most sunscreens are full of harsh chemicals, so who want to rub all that nasty goop into our skin? This stylish shirt line (www.aheadweb.com) features sun-protective fabric that provides all-day protection from damaging rays. Made of 100-percent performance polyester, the polo shirts combine UPF 30-plus with quick-dry moisture-wicking technology and odor management to keep golfers protected from the sun and the garment dry, cool and fresh. Additional features in the men's line include a three-button-angled placket, mechanical stretch, rib-knit collar and AHEAD's "extreme" fit and styling.

TRUE Golf Shoes, at just 11 ounces, are the lightest and most flexible golf shoes on the market. This is the first golf shoe built on a barefoot platform, designed to enable a golfer's body to naturally generate traction and stability. Their flexible, thin outsole allows golfers to feel the ground beneath their feet and make adjustments and no mid-sole make it the closest to the ground of any golf shoe. As an added bonus, their waterproofing allows play in any weather conditions. These unique shoes have been called "slippers with traction" and "the most comfortable shoes, not just golf shoes," time and again by our customers. It is possible to play golf in comfort while getting tour-level performance, just ask PGA pro Ryan Moore, an early and enthusiastic advocate of these great golf shoes. For more, visit www.truelinkswear.com.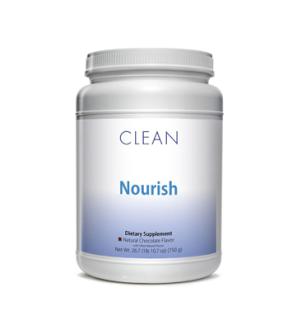 The Clean Program's Nourish-Chocolate
The Clean Program is harder than cleaning your golf ball or your clubs. But "cleaning" your insides, more specifically your gut, can lead to a whole host of benefits that go far beyond a spotless wedge or a blinding-white Titleist. This 21-day program systematically removes all sorts of nasty toxins in the body, reduces inflammation and will result in a revived metabolism, a surge in energy, more focused mind, and probably a few pounds lost as an added bonus. For more, visit www.cleanprogram.com.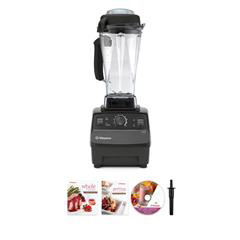 Vitamix (Standard Modular Package)
Vitamix Blenders are the best tool available to make the vegetable and fruit smoothies that make up a significant portion of the aforementioned Clean Program. And once you're all "clean" again, there's no better product to celebrate that newfound health and well-being, because these heavy-duty blenders (www.vitamix.com) make milkshakes, daiquiris and frozen margaritas better than anything else out there! They are the official supplier to chains like Smoothie King and Jamba Juice, so rest assured they can do the job efficiently, and for decades to come, on your own kitchen counter.
Bushnell's NEO+ GPS Watch is a product is as close to the Dick Tracy motif as anything else in golf. It's a wristwatch that is simple to use, lightweight and comfortable to wear. It comes preloaded with 25,000 courses, so no downloads or membership fees are required. It also has at-a-glance front/center/back distances to the green as well as one button shot distance measurement. The days of fiddling with a rangefinder, which require nearly as much skill to operate as a delicate flop shot to a tight pin, are over! For more details, visit www.bushnellgolf.com.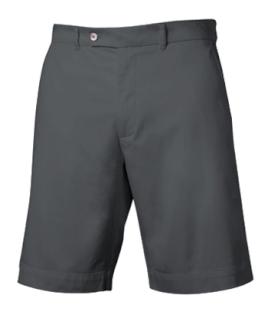 FILA Golf Shorts
FILA golf shorts are among the most comfortable and stylish garment in the current market. They are inspired by the iconic looks of 1950s prep school sport, and made from wrinkle-resistant cotton sateen. Their Manchester Bermuda Short has a relaxed fit with European styling, side seam pockets, two back-welt pockets and tortoise shell buttons. These shorts, perfect on or off the golf course, boast the brand's signature athletic-enhancing design. http://www.bushnellgolf.com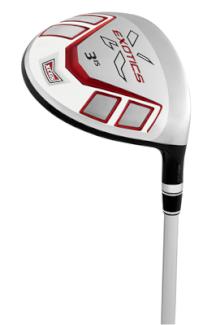 Tour Edge Exotics XCG5 Fairway Wood
Exotics Fairway Woods are the longest fairway woods in golf, bar none. The Exotics line (www.exoticsgolf.com) is part of the up-and-coming Tour Edge brand, and while Tour Edge itself is known mostly for value pricing, the Exotic line is high-end, with sky-high performance. Why are their fairway woods so long? It begins with an innovative titanium cup face and crown, a beta-titanium face insert for added distance, and a heavy tungsten sole plate that provides 68 percent of the club head's total weight. In fact, their XCG5 model is the only fairway wood on the market to use a titanium-cupped face and tungsten sole. The titanium offers exceptional distance while the tungsten allows for a smaller more traditional-sized head with a low center of gravity, a combination that delivers driver-like distance with remarkable forgiveness.

Kikkor Golf Shoes are a notable new brand, and not only because company founder James Lepp happened to be good enough to win the 2006 NCAA individual golf championship while attending the University of Washington. He makes cool, breathable, comfortable and stylish footwear options for golfers of all abilities, not just super-sticks. Kikkor provides players the opportunity to represent their personal style on the course. From a slip-on to a high top, from a sneaker to a traditional looking shoe and everything in between, Kikkor (www.kikkor.com) has a style that will resonate with every type of player.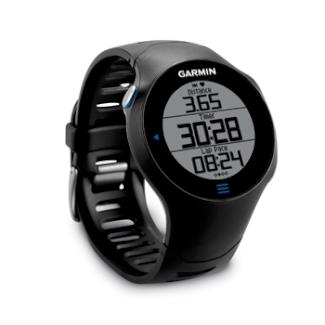 Garmin's Forerunner 610
Garmin Approach is the no-brainer solution to distance aids. While not as difficult as actually playing the game, it definitely takes a bit of practice to hold steady, and effectively use the range finders made popular in the last decade or more by manufacturers like Golf Buddy, Nikon and Leupold. However the Garmin (www.garmin.com/Approach), which is easily mistaken for a wristwatch, is lightweight, portable, stylish and comes preloaded with tens of thousands of courses nationwide. Considering most golfers aren't nearly precise enough to take advantage of the exact yardages provided by range finders, the distances the Garmin provides to the front, middle and back of each green are more than enough information.
Joel Zuckerman, called "One of the Southeast's most respected and sought-after golf writers" by Golfer's Guide Magazine, is an award-winning travel writer based in Savannah, Georgia. His five books to date include "Pete Dye - Golf Courses," which was honored as "Book of the Year" by the International Network of Golf. His sixth book, titled "The Kiawah Mystique," will be released in spring 2012. Joel's course reviews, player profiles, essays and features have appeared in 110 publications, including Sports Illustrated, Golf, Continental Magazine and Delta's Sky Magazine. He has played nearly 800 courses in 40-plus states and a dozen countries. For more about Joel, visit visit www.vagabondgolfer.com.