First Annual Cornish Invitational Set for August 15
The first annual Geoffrey Cornish Invitational Golf Tournament will be held August 15 on the Pines Course at International Golf Club & Resort in Bolton, Mass.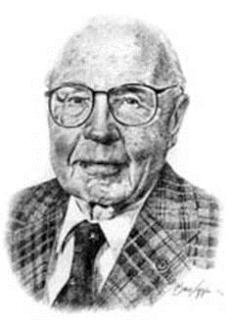 Geoffrey Cornish
The tournament will honor Cornish, who died at his home in Amherst, Mass. on February 10 at age 97. His 70-year career in the golf business resulted in more than 200 original course designs and over 100 renovations. His work and network of friends and associates have touched nearly everyone in American golf in some fashion, especially in New England where he lived and based his business for 60 years.

Cornish started his career as a young soil scientist for the illustrious Canadian architect, Stanley Thompson, in 1935. The tournament is meant to pay tribute to the past president of the American Society of Golf Course Architects, who was also co-author of "The Architects of Golf" (the definitive reference source for course design) and an advocate for agronomic advances.

The event's beneficiary is the Geoffrey Cornish Scholarship Endowment at the University of Massachusetts Stockbridge School of Agriculture, an institution with which Cornish was affiliated for more than 50 years. It's hoped this annual event will represent an ongoing resource to the university programs Cornish fostered.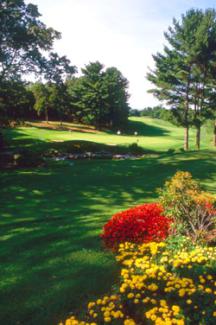 The Pines Course at The International
The Geoffrey and Carol Cornish Fund for Enhanced Learning Opportunities provides an annual opportunity for a turf-management student at the Stockbridge School of Agriculture to serve an internship at one of the world's foremost golf courses. Upon the student's return to UMass, the intern is expected to share what was learned with fellow students and faculty through an honors presentation.

The August 15 tournament and banquet will be held at the Pines Course at The International, Mr. Cornish's first solo, full-length, 18-hole design. It opened in 1956 and featured what was, for a time, the longest routing in golf - the 8,400-yard Tiger Tees. (Organizers want to assure all participants that they will not be playing the tips.)

The cost is $200 per golfer, and includes golf, cart, box lunch and dinner banquet. For entry and sponsorship information, in addition to direct-donation details, contact tournament chairman Wayne Mills at wmills89@aol.com or 802/380-4945. Tournament updates will be provided at www.geoffreycornishinvitational.org, which is now under construction.