Gift Ideas for Your Golfing Father
By: Joel Zuckerman
How intertwined is golf and Father's Day? It seems virtually every year the U.S. Open concludes on dad's special day, including this year on June 19th. Since there are very few of us capable of bringing home U.S. Open hardware as a gift for dad, here are some great golf-themed ideas he will enjoy as a substitute: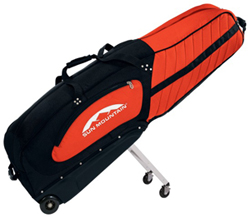 Sun Mountain's ClubGlider
Golf is never easy, and playing on the road, on unfamiliar courses, even tougher. But you know what's as easy as a two-inch tap-in? It's transporting your sticks through the airport using one of the most accurately-named products in all of golf. The Sun Mountain ClubGlider (www.sunmountain.com) is the next evolution in golf travel bags. What makes this award-winning product so desirable are the integrated leg set, which eliminates repeated bending and lifting when handling luggage weighed-down with clubs, shoes, clothes, etc. The retractable legs, with pivoting caster wheels, support 100% of the weight of the bag when extended. I speak from personal experience when I tell you it's easier to roll a 50-pound, casket-size golf bag through the terminal than it is to wheel your weekend carry-on that you fit into the overhead compartment.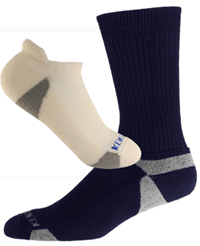 Kentwool Men's Tour Standard-Low Profile
Blisters, much like the yips, are something a golfer never thinks about. Until they arrive. While curing the yips is a mystery best left to a sports psychologist, curing blisters is easy: Wear Kentwool (www.kentwool.com) socks. Their fatigue-reducing blend of air-infused merino wool keeps golfers' feet comfortable and energized round after round. An innovative, micro-climate system provides superior moisture management, wicking and odor control. They are billed as the best golf sock in the business, and will definitely do the job in keeping blisters at bay.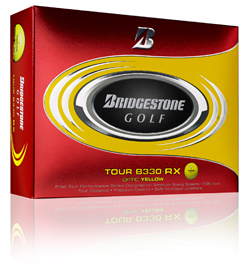 Bridgestone B330-RX
Forty years ago, all tennis balls were white. Now they are day-glo colors, and Bridgestone Golf Balls (www.bridgestonegolf.com) is trying to pull the same trick in golf. The Tour B330-RX is the first-ever tour performance ball developed for amateur swing speeds. This optic yellow ball (also available in standard white) boasts a soft core and mantle that reduces excess spin (the most common challenge for amateur golfers), resulting in straighter, more precise shots. With its soft gradational compression core, the ball is easily compressed for longer distance and great feel. And of course now those improved shots are easier to see.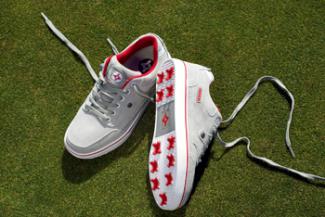 Kikkor Golf Shoes
Company founder James Lepp was a good enough golfer to win the 2006 NCAA individual championship at the University of Washington. But he left the competitive arena of the Canadian Tour to found Kikkor Golf Shoes (www.kikkor.com), a stylish and youthful brand, instantly comfortable out of the box, with all sorts of technological innovations. These include Kikkor Komfort Foam Technology, water-resistant suede leather, polyurethane insoles for increased comfort, and Kikkor's Diacon Embedded Spike System for ample traction.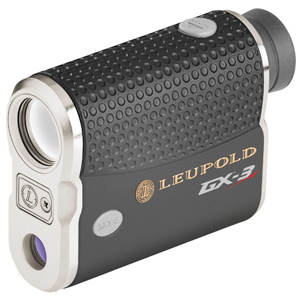 The Leupond GX-3
Bushnell has long been the standard in range-finder technology, but don't overlook the cutting-edge technology of Leupold Optics (www.leupold.com), which has used over 100 years of experience in the optics and surveying industries to enter the golf business in a notable way. Lightweight, waterproof and incredibly precise, Leupold's exclusive Pin-Hunter laser technology, Prism Lock capability, Fog mode, and three selectable aiming reticles, the extremely compact and tournament legal GX-3 utilizes cutting edge micro-processing circuitry and an advanced infrared laser to accurately frame the pin in virtually any weather conditions.
Puma golf pants (www.golf.puma.com), part of their performance apparel line, are ultra-cool and not just because they are worn by up-and-coming PGA Tour star Rickie Fowler. The Golf Five Pocket Pant is a statement-maker, with retro design features, five pockets, bold graphics and a silicone print gripper tape on the interior waistband to help keep one's shirt tucked in. In the stickiness of summer, shorts are the best option. But these light-as-a-filament Puma Pants are the next best thing if you're opting for full coverage.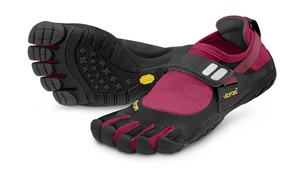 Vibram Five Finger Shoe
They are odd-looking footwear to be sure, but despite the curiosity factor, they are becoming more and more popular. Vibram Five Finger (www.vibramfivefingers.com) shoes, invented in Italy, look like they should be worn by Spiderman. But the snug-fitting shoes, with individual pockets for each toe, are good for the feet, as they spread the fascia and promote individual movement and flexibility within each digit. Their TrekSport for outdoor enthusiasts is designed with rugged, high-performance materials to help maximize the outdoor experience. Slip these babies on in the 19th hole, even after walking 36, and your feet will be ready for another full day back in your golf shoes come morning.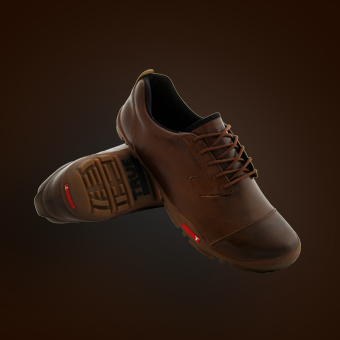 True Golf Shoes
And finally there are TRUE Golf Shoes (www.truelinkswear.com), which at just 11 ounces, are the lightest and most flexible golf shoes on the market. This is the first golf shoe built on a barefoot platform, designed to enable a golfer's body to naturally generate traction and stability. Their flexible, thin outsole allows golfers to feel the ground beneath their feet and make adjustments and no midsole make it the closest to the ground of any golf shoe. As an added bonus, their 360°waterproofing allow play in any weather conditions.
Joel Zuckerman, called "One of the Southeast's most respected and sought-after golf writers" by Golfer's Guide Magazine, is an award-winning travel writer based in Savannah, Ga., and Park City, Utah. He has written five books, including the epic "Pete Dye Golf Courses" in 2008. Joel's course reviews, player profiles, essays and features have appeared in more that 100 publications internationally, including Sports Illustrated, Golf, Continental Magazine, Travel & Leisure Golf, Sky Magazine, Golf Connoisseur, Golfweek, Estates West, Millionaire and Golf International. For more of Joel, visit www.vagabondgolfer.com.