Golf & Breast Cancer - A Komen Update
By: Nancy Berkley
Almost every female golf foursome is a mini-discussion group on breast cancer awareness, treatment and fears. And it's possible that "all" women golfers who played golf this past week discussed breast cancer, Susan G. Komen and Planned Parenthood.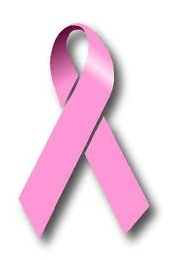 And the talk is sure to continue since Karen Handel, the recently hired VP of Susan G. Komen for the Cure just resigned, from the Foundation. Handel, an anti-abortion conservative, had championed the withdrawal of Komen funding from Planned Parenthood - funds that were used for breast screening.

Men don't talk about their prostrate problems on the golf course or their "going" problems or for that matter very much that's personal. Women golfers are different.

I recall a round not too long ago when one player mentioned her latest "scare." Another mentioned her lumpectomy. And I mentioned that my 40-year-old daughter was recovering amazingly well from her double mastectomy. And we all discussed our varied cancer-screening diagnostics and the dilemma that surrounds our individual choices.

In light of the number of women's golf tournaments that support breast cancer charities, I wrote an article for www.cybergolf.com about a year ago about the various charities involved in breast cancer research and treatment. See "More Choices for the Cure" (http://www.cybergolf.com/golf_news/golf_tournaments_breast_cancer_more_choices_for_the_cure). Based on comments from readers, it remains one of my most frequently read articles.
It's not surprising that the recent controversy surrounding the Susan G. Komen Foundation's relationship with Planned Parenthood and its breast-cancer screening programs galvanized women. I, too, was angered by the linking of Planned Parenthood's breast-cancer screening and the politics of abortion rights and choices.

But what sets my pen to paper is the February 7th editorial in the "Wall Street Journal." Entitled "Planned Parenthood's Hostages" and written by Robert P. George and O. Carter Snead, the article, which is very sympathetic to the Komen Foundation, states that "Planned Parenthood took breast cancer victims as hostages."

Even the word "victim" troubled me. My mother died of breast cancer at the age of 60. I had not thought of her as a "victim" - like someone was out to get her. That "someone' in the WSJ article was Planned Parenthood.
I read the sentence a couple more times to make sure I understood its hostage metaphor. In my opinion, someone takes a hostage in order to cause or promote an action. Like a cowboy movie, the villain takes a helpless female and demands a bounty for her freedom. So applying the hostage metaphor to the editorial, Planned Parenthood is the villain and breast cancer victims are hostages, and Susan G. Komen better ante up.

Wrong!

Planned Parenthood is not about breast cancer "victims." Planned Parenthood is not the place where women diagnosed with breast cancer - the cancer "victims" - come for treatment. Planned Parenthood is not a villain, victim or hostage. The hostage in this case is Nancy Brinker and the Komen Foundation. And the women who mobilized online and rallied against Brinker's decision recognized that it was the best way to insure that women would be free to pursue basic breast-cancer screening. Of special concern are women of limited economic means - the women that are not usually playing golf.

Golf is an expensive sport. In fact, it probably falls in the luxury class of leisure activities whether for women who work or have worked or never had to work. I think it's fair to assume that most female golfers have some form of medical insurance that pays for annual breast screening. It's the lack of breast-cancer screening for those less well-off that touched the hearts and souls of many of us.
And for that reason, I want to amend my previous article and add another charity and another choice for a charity tournament relating to breast cancer. I would like to call attention to the National Breast Cancer Foundation (www.nationalbreastcancer.org). Please take a look at its website and the breadth and depth of its mission as well as a history of its founder a decade ago.

The NBCF is specifically focused on providing breast-cancer screening to low-income women. It is not part of or related to Planned Parenthood or any of the other charities mentioned in my previous article. The NBCF helps to fund screenings at local medical centers throughout the United States. Its partners rank among the top medical centers in the country. And it is receives the top ratings by www.charitynavigator.org that evaluates among other factors, the administrative expense ratios of charitable organizations.

A positive fallout of the Komen and Planned Parenthood issue may be an increased focus on early detection of breast cancer for women of limited resources. It may be just the charity that will insure a record turnout for your next charity golf tournament.

As women, we can neither be villain nor hostage in the breast cancer battle. We must be increasingly dedicated to detecting cancer earlier and finding more and better cures for it. And we must continue to make sure that women of all means have access to breast cancer screening and medical treatment.

As women golfers, we know how to get a job done. From tee to flagstick, we understand a challenge!
Nancy Berkley, President of Berkley Golf Consulting, is an expert on women's golf and junior-girls golf. She is a frequent contributor to www.cybergolf.com/womensgolf. Her book, "Women Welcome Here! A Guide to Growing Women's Golf," published by the National Golf Foundation, is an industry reference on marketing golf to women and spotting trends within the industry. She offers information and advice about the golf industry on www.berkleygolfconsulting.com and is often quoted in national publications. She was a contributing editor of "Golf for Women" magazine and a founding advisor of "Golfer Girl Magazine." Her interviews with women in the golf industry now appear on www.golfergirlcareers.com. Nancy lives in Palm Beach Gardens, Fla., and is a graduate of the University of Minnesota, Harvard University and Rutgers Law School. After a business and legal career, she decided to write about the game she learned and loved as a teenager. She describes herself as a good bogey golfer with permanent potential.