Good Morning Vietnam
By: Tony Dear
The idea of Americans vacationing in Vietnam once sounded like a bad idea and the combination of golf and Vietnam seemed an unlikely mix. So how about Americans vacationing in Vietnam AND playing golf there? Too absurd for words, right? But the Ho Chi Minh Golf Trail opened six months ago, and Americans are loving it.
James Sullivan first visited Vietnam in 1992 on assignment for Bicycling Magazine. The Iowa Writers' Workshop grad and a friend had been hired to report on their 1,000-mile ride from Saigon (now Ho Chi Minh City but you can still call it Saigon) in the south to the capital, Hanoi, in the north. About halfway there, the two stopped in the imperial city of Hue to buy batteries for a portable cassette player. They stepped into a small kiosk where they were served by a pretty young woman named Thuy. She asked if they could stay a while longer to give her sister an English lesson, which they did happily. It was all Sullivan could do though to stop looking at Thuy. He was smitten.
After making it to Hanoi and jumping on a train for the journey back to Saigon, Sullivan impulsively stopped again in Hue and went in search of his Vietnamese vision. He asked Thuy to marry him, but she couldn't give him an answer, not for a year anyway according to local convention. "I extended my trip, then came home to extend my visa," says Sullivan.
He went back several months later and spent the year convincing Thuy and her parents that he was the one for her, not easy considering the almost endless procession of suitors beating a path to her doorstep. But Sullivan's persistence paid off and the couple were married in 1994. They returned to the U.S. and now live in Maine for part of the year, and Hue the rest of it. You just can't make this stuff up.
Not only is this schmaltzy, albeit heart-warming tale almost too farfetched for words, it also has nothing to do with golf. So, bear with me.
For the next 10 years, Sullivan wrote about Vietnam for a number of outlets, including the New York Times and National Geographic Traveler while holding down a day job as a newspaper editor in Maine. Then, in 2005, recognizing the country's "huge PR vacuum," he set up Mandarin Media with offices in Hue, Ho Chi Minh City, and New Gloucester, Me., with a former colleague who'd been running a PR business in the golf industry for 10 years. With Sullivan's extensive knowledge of Indochina and his partner's experience in PR, the pair launched the Ho Chi Minh Golf Trail in July.
"It just made good sense as several factors made it immediately attractive," says Sullivan. "You've got historical interest in Ho Chi Minh itself, a set of superb courses and a booming economy that is fueling expansion of the game there."
Vietnam's inventory of venues numbers 14, of which seven were cherry-picked for the Trail. Both figures are set to rise, however, as Vietnam is currently experiencing huge economic growth, and where there's huge economic growth, there's golf. Greg Norman and Colin Montgomerie are both shaping courses there while 25 or so other developments are currently on the drawing board.

Fly into Hanoi and you get this remarkable, never-thought-you'd-see-the-day trip off to a great start at the 36-hole King's Island GC, where you reach the first tee by boat. That's followed by the immaculate Tam Dao GC designed by IMG, and the gorgeous Chi Linh Star G&CC, whose original 18 holes were built by Independent Golf Course Services of Australia and opened in 2003. A second course is currently under construction.

Having gotten a taste of Vietnam golf, you'll be eager to fly south to Dalat for some more (unless you're James Sullivan, in which case you might cycle to Hue and stop off to see the in-laws). But don't be leaving the north before visiting Ha Long Bay, Vietnam's top tourist attraction. A UNESCO World Heritage Site since 1994, the Trail's own web site (see below) accurately describes this stunning network of 1,969 limestone islands each topped with dense jungle-like vegetation as an "otherworldly karst seascape."

In Dalat, 1,500 meters up in the central highlands, you'll discover the oldest and possibly best track in the country. Dating back to 1922 when Frenchman Ernest Hebrard first mentioned the possibility of building a course as part of a resort atop Doi Cu Hill, Dalat Palace's original nine holes were eventually finished in the late 1920s following significant input from Bao Dai ("Keeper of Greatness"), a keen golfer who served as Emperor until 1949 when he was succeeded by Ho Chi Minh's communist regime.

Following his abdication (perhaps "removal from office" might be more accurate), the course was abandoned and remained dormant until 1959 when Dr. Dao Huy Hach, a member of the country's other course, Saigon GC, realized Dalat's cooler mountain climate was perfect for golf and began restoring the course. The nine holes were back in play by 1965 and construction of the second nine, funded and constructed by members of Saigon GC, Japanese construction companies and even the Vietnamese government and the USGA. Jim Snow of the USGA's Green Section says that construction of the second nine coincided with the publication of his department's paper entitled, "Specifications for a Method of Putting Green Construction," and that the club probably obtained the article from the USGA's Journal and Turf Management (September 1960) and used it as the basis for the new greens. He can practically guarantee that nobody from the Green Section staff actually visited the course.

Billy Casper, on a tour of the country organized by the US State Department, was among the first Americans to see the new layout. "It looked like it was just carved out of the dirt," he recalled earlier this year. "There was no grass whatsoever, and dirt greens, too. It was the only time I had ever been on anything like that. But I also remember that Dalat was a very special place."

In 1975, following the end of the war and unification under the communists, golf died in Vietnam and the course went to seed once again. It wasn't renovated until 1993 when a joint project by the U.S.-backed Danao International Holdings Ltd, headquartered in Ho Chi Minh City, and Lam Dong Province resulted in the complete restoration of the original nine, the successful completion of the second nine and the introduction of bentgrass greens. The course was christened Dalat Pine Lake GC but renamed Dalat Palace in 1995. Danao Holdings took over complete control in 2004 and now not only manages the course, but also the magnificent Sofitel Dalat Palace Hotel. Built in 1922, the hotel offers astonishingly good-value golf packages - during the week $155 will buy you 18 holes with a caddie (female), a night at the hotel and breakfast, while $96 brings you the same at the similarly elegant Novotel Dalat, across the road from the Sofitel and built 10 years later.

From here it's a short hop to the southeast coast and the province of Phan Thiet, known by many as the Vietnamese Riviera, where you can play Nick Faldo's Ocean Dunes GC. The course opened in 1994 and involves natural sand dunes, pine trees and numerous natural water hazards.

On his website, Faldo says the naturally rugged ocean-side property catches a lot of the sea breeze and offers wonderful views across the beaches and lush vegetation that surround the course. "Essentially, we let the dunes determine the routing and the look of the layout," he writes. The best hole is undoubtedly the sublime par-3 9th which shoots through the dunes and casuarina trees to a slightly elevated green. A similarly good deal, a round here plus a night at the Novotel Phan Thiet and breakfast is just $112 midweek.

Five down, two to go and as luck would have it (more likely clever strategy from Mandarin Media) both remaining courses lie within easy distance of Ho Chi Minh City, a three-hour ride on a luxury train from Phan Thiet. The 27-hole Dong Nai GC, an hour from the typically Asian bustle of downtown, was designed by Florida architect Ward Northrup and lies on the banks of Song May Lake, which comes into play more often than not. Vietnam G&CC, which may be the last golf of your trip, opened in 1994 (judging by how many of its courses opened that year, 1994 can probably be regarded as the dawn of Vietnam golf's second coming), and possesses the East and West courses. The older, shorter West, designed by Taiwanese architect Chen King Shih, is actually the tougher while the East is open and features more water hazards. It's also Lee Trevino's only design in Asia.

The golf finished, you now have time to pause and reflect on how surprisingly good Vietnam's collection of courses is and how much potential the country has for golf tourism in the near, and distant, future. Right now though, it's a new destination, especially for golfers, so making your way around does not come without its problems. "The country's domestic air fleet is one of the newest in the world," says Sullivan. "So they've covered all their bases there. But the roads are not great, especially in more rural areas, so road trips can take twice as long as they should."

That situation will, of course, improve as the country continues to prosper. With a current GDP growth rate of 8.17 percent - the fastest rate of growth in southeast Asia (in December 2005, Goldman Sachs included Vietnam on a list of 11 countries it considers promising in terms of future growth) - it won't be too long before traveling the Ho Chi Minh Trail by car becomes practical as well as the more enlightening, illuminating, revealing and just plain interesting way to go.

Vietnam is definitely an "out-of-the-box experience," says Sullivan, one that should appeal to golfers who like to broaden their horizons and who appreciate a bit of culture on top of great golf. "For travelers who enjoy sampling another country's customs and history, Vietnam is an incredibly deep well," he says. "And there's more beach here than in any other country in southeast Asia."

For those who have read this entire article thinking, "Yeah, that all sounds dandy, but I'm an American so won't be safe there," think again. "U.S. citizens should be absolutely fine in Vietnam," says Sullivan. "The Vietnamese have let go of the war in a way that many Americans have not, and unless you foolishly display expensive items or walk into areas that are obviously off-limits to tourists you'll be perfectly safe."

"Vietnamese people are the most forgiving people in the world," writes one Yahoo forum participant. "We don't hate the French, Japanese, Chinese or Americans. If you treat us with kindness you'll have the same respect in return. We always treat guests with kindness and hospitality."

Which leaves precisely zero reasons for golfers not to at least consider Vietnam.
For more information about golf in Vietnam, visit www.hochiminhgolftrail.com. For customized golf trips, visit www.exotissimo.com.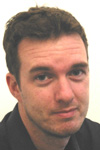 Tony Dear has been writing about golf for 11 years. A former assistant club pro from Sussex, England, Tony started out as a freelancer in 1992 before taking a staff writer's job at Fore!, a magazine based in Peterborough. As the magazine's chief instruction writer, it was Tony's job to compose instructional articles aimed at a youngish readership whose letters to the editor suggested they often got confused by technical jargon and theory. Tony brought his simple approach to teaching golf to the magazine, helping boost sales by 10,000 issues. As a result, he was nominated within the company and nationally for Young Writer of the Year awards.

From there, Tony moved 20 yards across the Emap UK office to join Today's Golfer. There, he was soon promoted to a senior editorial position, focusing on equipment, and became a significant part of a team that saw sales figures double within the magazine's first 12 months.

After three years at Emap UK, Tony was dragged kicking and screaming across the Atlantic by his American wife ("not really, I love it over here") and, after short spells in Phoenix and Denver, wound up in Seattle in May 2003. He recently moved to Bellingham in the far northwest corner of the far Northwest of the U.S. and became a father to a son on whom he has already staked for the 2029 Open Championship. At present, he is freelancing for a number of print and online publications back in England including Today's Golfer, Golf World, Bogey, The Open Championship Magazine and Casino.com. He is also a contributing editor for Denver-based Colorado AvidGolfer.

Recent features include a look at Colorado's self proclaimed 'links' courses, an interview with Suzy Whaley, with whom he played nine holes ("and got soundly thrashed") and a 64-page instruction supplement for Today's Golfer.

Tony has authored three books in the last five years and been nominated for several specialist and young writers awards. "Although I've never actually won one," he admits. He is a member of the Northwest Golf Media Association and the Golf Travel Writers Association based in London.