Happy Golf Mother's Day, Week, Month & Year
By: Nancy Berkley
Officially Sunday, May 13th is Mother's Day, so here are some suggestions for saying a special "Thank You, Mom." If you have already picked something out, consider this as an extra something special for a special mom. These are all easy gifts to shop for. Here are my top choices: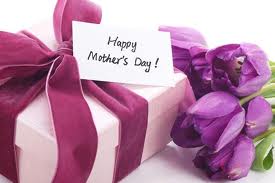 • Buy her a golf lesson from the best golf instructor at a club near you. If she has never played golf before this will be her introduction. And if she is already a golfer, then there will be lots of topics that she and the instructor will focus on. May is the PGA of America's "Free Lesson Month," so you may be lucky and live near a course that offers a 10-minute free lesson so mom will get a bonus. (To check the clubs that participate in the PGA's Free Lesson Month, see www.playgolfamerica.com and search for your zip code. Also check out the courses near you that offer "Get Golf Ready" programs - a PGA of America initiative that includes five group lessons at a modest price.)

• Buy mom a golf club or even a set of new clubs. If she can't come with you to make the selection, surprise her with a gift certificate for new clubs. But let her demo them and pick them out herself! If I were to suggest one new club it would be one of the new drivers or hybrids. And while she is looking at the clubs (and probably golf clothes), check out the golf books written just for women golfers. Slip that into the gift box.
• And, don't forget golf shoes. There have never been more and more chic styles. If there is a good golf store near you, check out their selection. But, it's easy to buy a gift certificate on line at www.zappos.com, which has about 300 pairs of golf shoe selections. Zappos has no shipping fees in either direction. Select several pairs and then just send back the ones she doesn't like - with no shipping fee.
• Take a golf lesson yourself! This may sound like a strange gift for "her," but nothing makes golf more special than to play with members of your family or good friends. Some of my best memories are playing golf with my daughter and now with my grandchildren and special golf trips my husband and I have taken. See the article I wrote for cybergolf.com/women's golf titled "Why Teach Golf to Kids" http://www.cybergolf.com/golf_news/why_teach_golf_to_kids. It begins with the sentence, "I remember the day very clearly. It was Mother's Day 1995."
• Give mom the gift of your "time" and go with her to the golf course or range. Many more facilities offer family rates and family times and some courses are setting up special short holes just for family golf. Those few hours on the golf course will always be special.
And don't forget that Mother's Day need not be celebrated just this Sunday. If you give the gift of golf, it will keep on giving. I like to remind current and future golfers of my advice: "Be Happy, Be Healthy, Live Longer, Play Golf."
Happy Mother's Day to all the mothers out there!
Nancy Berkley, President of Berkley Golf Consulting, is an expert on women's golf and junior-girls golf. She is a frequent contributor to www.cybergolf.com/womensgolf. Her book, "Women Welcome Here! A Guide to Growing Women's Golf," published by the National Golf Foundation, is an industry reference on marketing golf to women and spotting trends within the industry. She offers information and advice about the golf industry on www.berkleygolfconsulting.com and is often quoted in national publications. She was a contributing editor of "Golf for Women" magazine and a founding advisor of "Golfer Girl Magazine." Her interviews with women in the golf industry now appear on www.golfergirlcareers.com. Nancy lives in Palm Beach Gardens, Fla., and is a graduate of the University of Minnesota, Harvard University and Rutgers Law School. After a business and legal career, she decided to write about the game she learned and loved as a teenager. She describes herself as a good bogey golfer with permanent potential.