Have We Seen the Last of David Duval?
By: Tony Dear
Editor's Note: This article was written before the U.S. Open at Shinnecock Hills Golf Club. David Duval played in that tournament – his first PGA Tour event in eight months, shooting 83-82, and not making the cut with his 25-over-par total. "My favorite moment of the week was probably getting to play, and where I was staying this week and not wanting to leave," he said of his Open experience. Duval was semi-apologetic toward the alternates who waited for the call that never came. "I can't think of a better place to go play your first tournament," Duval said. "I know a lot of people were trying to qualify. But to have an opportunity to play an Open at Shinnecock, it's something a lot of people can't do." At this point, Duval is non-committal about when he'd return to the Tour.
It really is anyone's guess what's going on inside David Duval's head right now. To be honest, only the enigmatic Floridian himself has probably ever been entirely sure what curiosities were passing through that 'infamous cone of contrariness,' as golf writer Jaime Diaz once called it. But now, as he takes on the demanding roles of husband and father for the first time while devising some sort of comeback from perhaps the game's cruelest ever collapse, one which has seen him drop to No. 434 before playing in the U.S. Open, Duval finds himself at one of his life's most confusing crossroads and the street signs are less than clear.
Does he put in the endless hours on the range that will be necessary if he is to regain the form that took him to No. 1 in the world in 1999, or does he settle down to enjoy the considerable fruits of his labor along with his new bride, Susie Persichitte, and her three children? Does he care enough about regaining his long lost game or would he rather be up in Idaho snowboarding and mountain biking with old friends and new family? As usual, his responses to these and other questions over the last few months have left everyone guessing.
"I certainly am banging my head against the wall wanting to play better," he said midway through 2003, adding "I have no less desire than I had three years ago."
By the end of the year, however, a year in which he had made just four cuts in 20 starts and earned only $84,708, his tune appeared to have changed key; "I'm 32. You start seeking other things in your life." And, when asked to comment on the likelihood of his returning to the game's elite band of players, his reply convinced few of any determination on his part to do so. "I might, I might not," he shrugged.
Not only are Duval's intentions unclear at present – he was expected to make a return to the Tour at either the Players Championship or the Masters but withdrew from both – the reasons for his downward surge through the rankings are equally blurred. The man himself takes the simplistic view that a lengthy spate of injuries from 2000 onwards, causing him to make unwanted compensations in his swing, were to blame. Inevitably, he says, the bad swing habits became ingrained over time. "It got me into a downward cycle of non-performance, lack of confidence, more non-performance and still greater lack of confidence," he says.
The first of his injuries, a sprained lower back ligament, sidelined him for 10 weeks in 2000 and was probably the result of a punishing weightlifting routine he had adopted towards the end off 1999 to help him add muscle to his once-chubby physique. Though continually treated by the Tour's back specialist, Tom Boers, the problem continues to flare up now and again, most recently last August when he was forced to withdraw from the PGA Championship after just four holes of the second round. Tendonitis in his wrist appeared in early 2001 and in January 2002 a snowboarding accident in Idaho in which he "fell funny," caused inflammation and bruising to his right shoulder.
In March of last year a dose of positional vertigo, the effects of which he now admits lasted several months, added to his growing list of complaints. "It's just one thing after another," he said following that diagnosis and a second round 80 in the Ford Championship at Doral.
Golfers who have endured similar ailments will no doubt be sympathetic towards Duval's own assessment of his decline. Jack Nicklaus, Fred Couples and Seve Ballesteros, for example, will all tell you how difficult it is to perform anywhere near your best with a suspect back. And Jim Furyk who suffered with a major case of vertigo of his own throughout much of the first half of 2002, will attest to how difficult the game is when your head's going round in circles.

Others say the root of Duval's problems goes much deeper. His injuries and resulting swing problems aren't as much to blame, they say, as the sum total of a series of potentially distressing psychological issues he has experienced in recent years. There were insinuations that the acrimonious contract negotiations he found himself in with Titleist at the start of 2001, after prematurely terminating his contract with the company, dragged on longer than they should and disrupted his game. He certainly had a lean start to 2001, but in view of his victory at the Open Championship later that year, by which time he was in Nike's camp, it can be assumed the negative effects of his legal battle with Acushnet (Titleist's parent company) didn't last long.

Considerably more credible as a means of explaining the dramatic loss of form was his early 2002 break-up with fiancée Julie McArthur, ending an eight-year relationship. "Even when things weren't going well with Julie it was always better to have company," Duval said in a March 2003 interview. "It's hard coming back to an empty place all the time. It's nice to see a presence you know is supportive, who knows what's going on." The subsequent course of prescription antidepressants might also have contributed to Duval's worsening performance, but he still maintains neither the break-up nor the medication had a detrimental effect on his game. "I don't think that's a fair thing to say at all," he insists.

Probably the most intriguing of all the non-injury related theories, however, is that put forward by psychologists Dr. Gio Valiante, a professor at Rollins College in Florida, and Dr. Bob Rotella, both of whom have worked closely with Duval and both of whom believe that what Duval's problems basically boil down to is a lack of fulfillment after becoming the top-ranked player in the world five years ago and winning the Open in 2001.

"Winning at Lytham certainly meant a lot to David, but I think he expected it to change his life and it didn't," Rotella told Jaime Diaz recently. "David plays his best golf when he's totally there. I don't think he's been totally there for a while and I don't think he's really wanted to be totally there. I think he thinks there are more important things than golf." Valiante agrees; "David assumed that when he reached his goals in golf he'd feel fulfilled. But even when he became number one and won the Open Championship, it didn't happen. I think he realized for the first time that golf isn't life."

To observers who have followed Duval's career for years, these insights into what his mindset might have been following his victory at Lytham shouldn't really come as any great surprise. We've known all along he has a sound grasp of golf's position in the big scheme of things. We know he knows how fortunate he is to do what he does and how absurd are the potential rewards for hitting a small ball round a park. "I've got all kinds of things going my way," he said last year during a run of seven missed cuts in nine events. "Is the worst thing in my life that I finished 80th on the money list in 2002, that I made only $800,000? I mean, are you kidding me?"

We know he's one of golf's great thinkers, that he's insular by nature and that the guilt he had no reason for feeling following the tragic loss of his brother to aplastic anemia 23 years ago helped shape the impermeable man behind the wraparound Oakleys and one who recognizes his worth as a person can't be gauged by how well he plays golf.

The question of whether or not he really wants to be a great golfer again remains, however. He has said in the past that he would probably "slip out at a fairly early age" and Mark O'Meara has identified him as "one of those guys who could walk." But 92% of tour players, in a recent Sports Illustrated poll, said he still had what it takes to win and would win soon. Davis Love, a close friend of Duval's, is certain he will return. "He will come back," he says. "It might not be this week or next week, but he will be back."

And, if he is going to make a comeback, the consensus is he's going about it the right way at last, by taking time out to restore his swing and enjoy some me-time with his new family instead of trying to force his way through the pain barrier like he did last year.

"I'm feeling good after taking all this time off," he said in March after withdrawing from the Masters. "I'm feeling healthy, but I feel like I need to give it more time to make sure I'm fully healed."

The emotional and psychological healing will have to come from Persichitte, his new wife, with whom he now shares a house in Cherry Hills, an affluent suburb of Denver. The physical healing to his swing will be achieved with the help of Jack Lumpkin, a Georgia-based pro who has worked with Love and who Duval saw for a short time last year, and David Leadbetter, one of the individuals Duval was no doubt referring to last March when he prematurely said there was no way he was going to hook up with one of those teachers and rebuild (up to then his father, Champions Tour player Bob Duval, had provided the technical advice). Together they will attempt to unearth one of the greatest and most distinctive swings the modern game has seen and get Duval back on the fairway, something he found just 44.4% of the time in 2003.

Of course, the success of Duval's tentative return to the PGA Tour won't ultimately be decided by either his wife or Leadbetter, but the man himself. It will take guts and great mental fortitude to work his way back into the world's top 200, 100, 50 and possibly 10 golfers should he decide that's what he wants to do. Scott Verplank, familiar with the murky depths to which Duval has plummeted having missed 25 of 26 cuts in 1991, says that what Duval needs most is not going to come from a guru. "David's got to get on a couch or the top of some mountain and he's got to pull it out of his innards," he says.

Duval won't be short of mountains to climb to the top of in Colorado. What will be interesting is what he feels more inclined to do once he's up there; contemplate the long, hard road back to glory or strap on his snowboard and take off into relative anonymity.

The above article originally appeared in Golf Pages, the official magazine of the British PGA.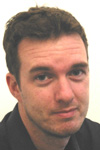 Tony Dear has been writing about golf for 11 years. A former assistant club pro from Sussex, England, Tony started out as a freelancer in 1992 before taking a staff writer's job at Fore!, a magazine based in Peterborough. As the magazine's chief instruction writer, it was Tony's job to compose instructional articles aimed at a youngish readership whose letters to the editor suggested they often got confused by technical jargon and theory. Tony bought his simple approach to teaching golf to the magazine, helping boost sales by 10,000 issues. As a result, he was nominated within the company and nationally for Young Writer of the Year awards.

From there, Tony moved 20 yards across the Emap UK office to join Today's Golfer. There, he was soon promoted to a senior editorial position, focusing on equipment, and became a significant part of a team that saw sales figures double within the magazine's first 12 months.

After three years at Emap UK, Tony was dragged kicking and screaming across the Atlantic by his American wife ("not really, I love it over here") and, after short spells in Phoenix and Denver, wound up in Seattle in May 2003. He recently moved to Bellingham in the far northwest corner of the far Northwest of the U.S. and became a father to a son on whom he has already staked £5 for the 2029 Open Championship. At present, he is freelancing for a number of print and online publications back in England including Today's Golfer, Golf World, Bogey, The Open Championship Magazine and Casino.com. He is also a contributing editor for Denver-based Colorado AvidGolfer.

Recent features include a look at Colorado's self proclaimed 'links' courses, an interview with Suzy Whaley, with whom he played nine holes ("and got soundly thrashed") and a 64-page instruction supplement for Today's Golfer.

Tony has authored three books in the last five years and been nominated for several specialist and young writers awards. "Although I've never actually won one," he admits. He is a member of the Northwest Golf Media Association and the Golf Travel Writers Association based in London.