Hills/Forrest Bucks Trends with TPC Treviso Bay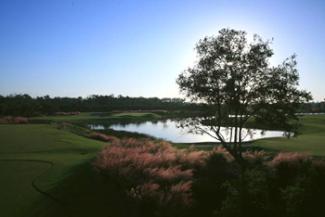 Hindsight is a luxury, but today it's clear that the real estate downturn now sucking the life from the U.S. golf industry actually began in the first quarter of 2006 - coinciding almost exactly with ground-breaking at the Tournament Players Club at Treviso Bay in Naples, Fla.
However, Treviso Bay, the latest from architect Arthur Hills, hasn't merely pressed on. Treviso's owners, VK Development Corp., have invested approximately $215 million in the project to date. Homebuilders at Treviso Bay have invested some $65 million in the construction of model, spec and custom homes; during 2008, with the real-estate world crashing down around its ears, one builder nearly doubled its land holdings at Treviso Bay.
With its early successes and long-term ambitions (projected residential build-out value tops $2 billion), Treviso Bay is the ultimate anomaly in today's golf environment. Yet VK was rewarded for its risk and the quality of its finished golf product when, in late February, Treviso Bay played host to the Champions Tour's ACE Group Classic - no small feat for a track that opened just eight weeks prior, on December 2, 2008.
In another way, Treviso Bay's fortunes were bolstered the moment VK retained the course architects at Toledo, Ohio-based Arthur Hills/Steve Forrest and Associates (www.arthurhills.com). AHSF is the architect of record at approximately 50 courses in the Sunshine State. Some 25 are located in Southwest Florida, including the noted multi-course developments at swank Bonita Bay, Quail West, The Club at Pelican Bay, and Collier's Reserve.
It's not for nothing that Hills is known as "The Mayor of Naples," a soubriquet pinned on him by none other than Pete Dye.
Founder and senior partner Arthur Hills designed his first Florida track, Palmetto Pines Country Club (CC) just north of Fort Myers, in 1969. In the four decades separating Palmetto Pines and the TPC at Treviso Bay, Hills has gained, absorbed and put into practice an encyclopedia's worth of knowledge and experience regarding Southwest Florida golf. It's no accident that many of AHSF's recent Southwest Florida projects are second courses for previous clients.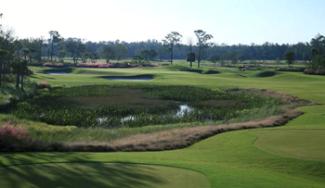 "The area is great for golf," Hills said from his Toledo office, in March. "The soil is sandy. The vegetation is lush. The weather is generally good. August and September can be a little warm and wet. We learned to try to complete the construction portion of these projects by June 1, to stabilize the ground before the heavy rains come.
"We have saved clients hundreds of thousands of dollars by finishing actual construction in May and June, allowing us to minimize the chance of severe washouts from heavy rains. Completing construction earlier in the calendar year also allows courses to grow in and be ready to open in November or December. That way they are available for the heavy-use period from Jan. 15 through April 15."
Hills note that Southwest Florida has, in the course of 40, become one of the most environmentally sensitive regions in the country, and AHSF has evolved along with the times. "We built the Wilderness Club in Naples through a huge cypress stand back in 1974," he recalls. "But you could never obtain the permits to build a course like that today." In 1995, the AHSF designed Collier's Reserve Golf Club became the first course in the world to earn Audubon International's "Cooperative Gold Signature Sanctuary" status, golf's highest environmental honor.

Golf courses tend to be longer today than they were in the 1970s, Hills added. "Personally, I don't feel we need longer courses, but that's what developers are requesting. The longer distance does not help the average player."

Another major change over the past 40 years is the conversion from traditional bermudagrass as the primary turf to seashore paspalum. Once established, paspalum not only thrives on the salt-laden effluent irrigation water most new Florida projects are required to use, it also stays green all winter while bermudagrass goes dormant and off-color. This was the choice at Treviso Bay.

The par-72, 7,367-yard layout at Treviso Bay - designed in cooperation with PGA Tour player consultant Hal Sutton - has a pleasing rhythm to its 18 holes, the architect said. It has four lengthy par-4s of 465 yards or longer from the tips. Two of the par-4s measure about 420 yards and the other four sit between those extremes. One of the par-5s reaches more than 600 yards. The site, vegetation and water dictate course's look and the layout of its holes.

Water comes into play near the greens on half the holes at Treviso Bay, most of which lies atop a former tomato farm. But along the south side of the property is an untouched preserve that will forever remain in its natural state.

Hills indicated he enjoyed his relationship with VK Development principals Dr. Vincent Kuttemperoor, along with his sons Sanjay and Ajay. Vincent - a former professor of mathematics, physics and nuclear engineering - long ago turned his hand to real estate, developing numerous residential subdivisions and commercial properties in the Milwaukee suburb of Brookfield, Wis.

The family's first residential golf community here in Florida impressed Champions Tour player and Bonita Springs resident Peter Jacobsen, a winner of the U.S. Senior Open and Senior Players Championship. "I was blown away by how fun a golf course it is," he enthused.

The PGA Tour's Leslie Clayton agreed: "Congratulations are in order to the whole team, because the course really provided an intriguing test for the players . . . Bob Goalby goes 73-83-63, and Saturday was the calm day."

The Kuttemperoor family was understandably thrilled the Champions Tour chose its facility to stage an event so soon after opening. "Being selected as the site for a Champions Tour event scheduled just two months after the opening speaks to the quality and attention to detail that went into the design and construction of the course," Sanjay said.

The facility's impact on Southwest Florida will be considerable. Located on 1,050 acres just 10 minutes from downtown Naples' renowned 5th Avenue, VK's vision of Treviso Bay focuses on creating a premier golf resort lifestyle community appealing to both Baby Boomers and empty nesters.

Membership at TPC Treviso Bay is exclusive to residents of the Treviso Bay community. All members receive access to the national portfolio of clubs within the TPC Network, such as TPC Sawgrass, TPC Las Vegas, and the AHSF-designed TPC at Eagle Trace on Florida's East Coast. Accommodations are provided through the TPC Passport program, a private concierge available to reserve starting times at all TPC Network clubs and create vacation packages to some of the premier golf destinations in the world.

With a total of 70,000 square feet, the clubhouse is scheduled to open in fall 2010. The Treviso Bay community will feature the European-style Buona Vita Club & Spa, a 35,000-square-foot facility offering everything from the latest in world-class spa treatments and gourmet dining, to a tai chi lawn, yoga platform, lagoon-style pools and gardens designed to soothe the senses.

Hills has seen more than his share of Naples-area projects up close, and he likes what he sees at the TPC of Treviso Bay: "The developers are doing it right."
For more about the facility, visit www.trevisobay.com. For more information about Arthur Hills/Steve Forrest and Associates, call 419/841-8553 or visit www.arthurhills.com.