Images of Scotland
By: Chris Duthie
Cybergolf contributor Chris Duthie has kindly permitted us to use photos from his recent trip to Scotland with writer George Fuller. Here's a glimpse of what Chris and George experienced at the "Birthplace of Golf."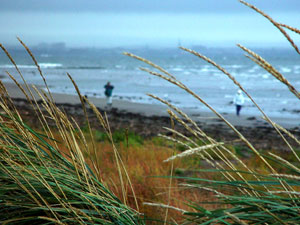 A beach scene taken from the second fairway on Royal Troon.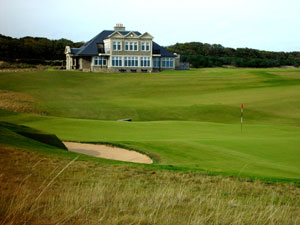 View of the 18th green and clubhouse at Kingsbarns Golf Links.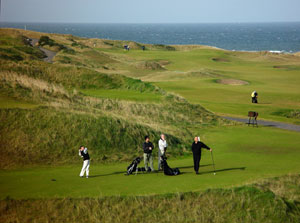 Golfers teeing off at Kingsbarns Golf Links.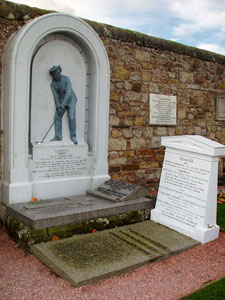 Historic gravesite of Young Tom Morris on the grounds of the St. Andrews Cathedral.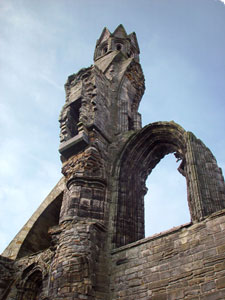 One of the ruined towers at St. Andrews Cathedral.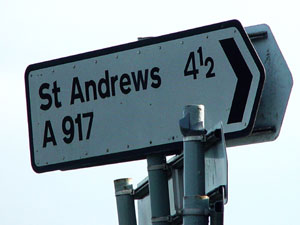 A roadside sign giving distance to St. Andrews.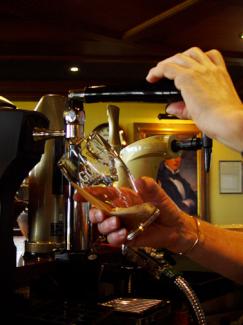 A tapping of Guinness in the pub at Kingsbarns Golf Links.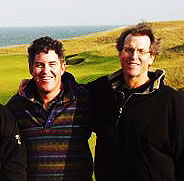 Chris Duthie (left) and George Fuller (right).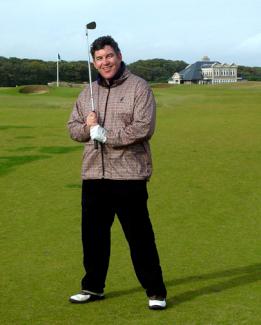 A professional photographer since 1979, Chris Duthie is a recognized specialist in high impact, memory-stirring travel golf images. His work appears regularly in major publications like Travel & Leisure Golf, GOLF, LINKS, Golf For Women, Today's Golfer (Europe), Met Golfer, Meetings & Conventions, Cigar Aficionado and Robb Report. His images are illustrated in the best-selling book, "The World's 500 Greatest Golf Holes," and has work displayed in the World Golf Hall of Fame.