Mississippi Learning & More
By: Tony Dear
There aren't many parts of the U.S. that don't offer what marketers love calling a "unique golfing experience." But if you asked me which of the 50 states I'd be least likely to visit on a golf holiday, Mississippi would probably top the list. But preconceptions are deceiving.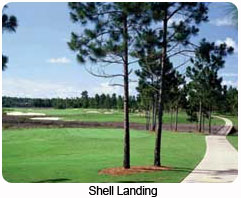 Mississippi has received a bad rap. Though it possesses a goodly number of swamps, it's also home to some magnificent forests and several quaint old towns like Hattiesburg and Jackson, where you'll still find stately Antebellum mansions once owned, no doubt, by lace-draped maidens called Louisa-May or Emily-Anne.

As for the golf, Mississippi ain't no Florida or Arizona. There's only 150 odd courses in the whole state (the Phoenix metropolitan area alone has nearly 250) and most of those are mom-and-pop operations that service the local populace. But the place is waking up to the benefits of golf, golfers and golfers' money and has added substantially to its meager inventory of courses in the last few years.
Tom Fazio is currently building a $32 million track outside of Gulfport. Nicklaus and Palmer have worked here, Jerry Pate has built a couple of doozies and Davis Love, possibly the best architect among today's active players, opened the superb Shell Landing a couple of years ago.
Green fees are inexpensive (rarely will you pay more than $100 even in peak season), the hospitality equal to its reputation, and the food absolutely fantastic – provided you like catfish, snapper, flounder, crawfish, gumbo, alligator sausage and grits, which I really didn't think I did until I came here.
Mississippi – your next American golf destination. Who'd a thunk it?
My Favorite Trousers

While playing the lovely Timberton GC in Hattiesburg, I overshot the 4th green, the ball running down a bank into a deep creek. That ball had served me well for two days and I wasn't about to let it go without a concerted effort to retrieve it. It was visible on the creek bed a driver's length away and was just begging to be salvaged. So, standing on the very edge of the water and leaning over as far as was comfortable, I sent my driver in, maintaining my balance as best I could.
Those who have attempted something similar will know any attempt to recover a golf ball under these conditions is invariably met with a large eruption of mud and silt from the bottom that conceals the ball and makes the retrieval process that much harder. After the first plume of debris, the ball became invisible but I continued jabbing away at the water trying to move it into a spot where I could at least see it. The motion became quite frenzied, sufficiently frenzied in fact to affect a total loss of balance.
In I went, up to my chest.

With no other clothes to change into, I would have to trudge on and change at the turn. But here's the thing; I didn't need to change at the turn. My shirt was still a bit damp and gritty, but my trousers looked as if they had just come out of the washing machine. Half an hour earlier they had been covered in wet mud and silt, now you could have put them back in the shop window.

How did this happen? Nanotechnology.

If you're not aware of nanotechnology yet, you soon will be. I have it on good authority it's going to change the world. And it's going to have more affect on our planet than the industrial revolution, systematic agriculture, intercontinental jet travel, personal computers or the internet ever did.

The applications for this technology, which basically makes things atom by atom, are incredibly far reaching. Tiny robots that enter our blood stream and turn out all the bad stuff they find have even been mentioned, but for now nanotech products are limited to a few industrial components . . . and trousers.

Woven cotton is added to a liquid containing a bazillion nanotech fibers, then dried in an oven, thus binding the tiny fibers to the much larger cotton threads. The final product looks the same as any other pair of slacks and provides a nearly solid barrier against liquid. Soon, the vast majority of fabrics will be made this way, but the chances are your pro already stocks a pair of nano trousers.

Stain-free, wrinkle-free: you've gotta love that nanotechnology.

Moment of Craziness

The USGA is getting its knickers in a twist over driver technology again. In recent years, co-efficient of restitution (COR), shaft length, and head size have all been scrutinized by the organization's hard-working microscope. Now, spin rate and moment of inertia (resistance to twisting) are getting the USGA once-over. In March, the 110-year old body sent an email to clubmakers announcing its intention to conduct research into spin rates and MOI with a view to possibly enforcing new rules.

Driver manufacturers, predictably frustrated at even more proposed legislation, are beginning to feel that every mammoth drive Tiger or Ernie hits is met with some plan seeking to introduce regulations that will curb driver distance.

"They have so much fear they keep creating rules," Benoit Vincent, chief technical officer at TaylorMade, told one U.S. publication recently. "It's an avalanche of rules in one area. It's enough."

You can understand his irritation, but one wonders how he would solve the problem of escalating driver distance.

"I don't think there is a problem," Vincent told me. "There are no constraints on driver COR outside the USGA ruling area, but have you noticed a jump in distance in Europe and Japan during the last three years? The average distance of 14 top players we analyze, (chosen because they have been using the same ball the last couple of years) has actually dropped 13 yards since 2003, and the average handicap certainly isn't coming down significantly.

"How many more useless rules need to be created?" he continues. "How much more complex research will be conducted before we conclude that setting the course up correctly and designing tougher courses is the right way to go? Let technology go as far as it can, but regulate the game with the environment – tougher, but fair, conditions."

Hear hear, Mr. Vincent. I really don't think Joe Bloggs should be denied the opportunity of hitting a driver farther than he ever has just because Tiger Woods and a handful of other exquisitely talented individuals are driving it 360 yards and making a mockery of a few old courses.

To avoid super-low scoring, let the fairway grass grow a quarter of an inch, turn bunkers back into genuine hazards, and grow some decent rough. Don't deny us average golfers the sexy drivers.

The above article originally appeared the United Kingdom publication, "Golf Pages."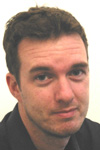 Tony Dear has been writing about golf for 11 years. A former assistant club pro from Sussex, England, Tony started out as a freelancer in 1992 before taking a staff writer's job at Fore!, a magazine based in Peterborough. As the magazine's chief instruction writer, it was Tony's job to compose instructional articles aimed at a youngish readership whose letters to the editor suggested they often got confused by technical jargon and theory. Tony brought his simple approach to teaching golf to the magazine, helping boost sales by 10,000 issues. As a result, he was nominated within the company and nationally for Young Writer of the Year awards.

From there, Tony moved 20 yards across the Emap UK office to join Today's Golfer. There, he was soon promoted to a senior editorial position, focusing on equipment, and became a significant part of a team that saw sales figures double within the magazine's first 12 months.

After three years at Emap UK, Tony was dragged kicking and screaming across the Atlantic by his American wife ("not really, I love it over here") and, after short spells in Phoenix and Denver, wound up in Seattle in May 2003. He recently moved to Bellingham in the far northwest corner of the far Northwest of the U.S. and became a father to a son on whom he has already staked £5 for the 2029 Open Championship. At present, he is freelancing for a number of print and online publications back in England including Today's Golfer, Golf World, Bogey, The Open Championship Magazine and Casino.com. He is also a contributing editor for Denver-based Colorado AvidGolfer.

Recent features include a look at Colorado's self proclaimed 'links' courses, an interview with Suzy Whaley, with whom he played nine holes ("and got soundly thrashed") and a 64-page instruction supplement for Today's Golfer.

Tony has authored three books in the last five years and been nominated for several specialist and young writers awards. "Although I've never actually won one," he admits. He is a member of the Northwest Golf Media Association and the Golf Travel Writers Association based in London.