Monterey Tops List of World's Best Golf Destinations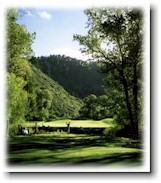 According to a recent survey by Golf Digest of 700 golf experts, Monterey, California was ranked as the world's best golf destination. The experts evaluated 50 areas of the world and Monterey outscored them all.

The judges addressed such issues as the number and variety of courses in the area, the setting, accommodations, services and ease of travel access. The responses were tabulated and each course was given a rank between 1 and 10, with 10 the best. With an average score of 9.309, Monterey outpointed all other destinations, including such renowned places as St. Andrews, Scotland; Pinehurst, North Carolina; Phoenix/Scottsdale; Palm Springs; and Greater Myrtle Beach.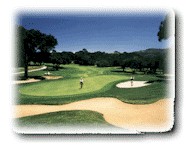 The magazine said Monterey enjoys "perhaps the world's most sublime landscape for golf. The pinnacle is Pebble Beach; nearby are Spyglass Hill and The Links at Spanish Bay. Cheaper options abound inland in Carmel Valley."

Gary Cursio, president of the Monterey County Golf Association (MCGA), said local officials are "excited" about the vote. "Those in the industry have always felt Monterey is No. 1 and we are pleased to finally receive national credit because we believe Monterey deserves it." Cursio says the recognition benefits the entire Monterey-area tourism industry because people, after a round of golf, will do other things like visit the Monterey Bay Aquarium, wineries, restaurants and hotels.
The recognition coincides with current MCGA efforts to promote the area. The association's website (www.golfmonterey.org) has received accolades for its ease of use and for showing the area's golf courses. Additionally, the MCGA distributed 50,000 copies of its first Golf Guide – a full-color publication – in October.