Must-Play Courses You Should Really Play
By: Tony Dear
If you played every course that claims to be a "must-play" you'd probably be tired from having played 54 holes a day (at three different courses) for the last five years. The term, much like "unique," tends to be one a course attaches to itself, and is usually used indiscriminately to describe any course that isn't genuinely awful. The truth, of course, is that you'll survive quite happily if you don't play every must-play course in the country. Really, you don't have to play them all.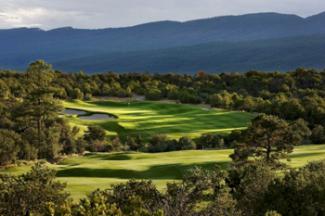 Paa-Ko Ridge Golf Club
There are, however, a lot of courses the core golfer - anyone who takes his game and the game seriously - would do well to play. These courses will help him experience every experience the game in America has to offer (apart from those you can only get at private clubs - this list contains only public-access courses). They will broaden his mind, expand his horizons, further his education, and generally give him the confidence to contribute to clubhouse chat.

Some of the courses chosen would fit very comfortably into multiple categories, but each can appear in only one. It was, however, impossible to list only one course in each category - you try restricting yourself to one entry in the "beauty" category while including Pebble Beach in one category alone.

Must-Play for Sheer Beauty

By their very nature, golf courses tend to be beautiful places. If you spend most of your life in the city or suburbia, the chance to get away to a 100-plus-acre open space with grass, trees/dunes, creeks/lakes/ocean, and fresh air is something special regardless of how good the course is.

Not all landscapes are created equal though. One 100-plus-acre space can be a lot more appealing than another. So while I'd happily leave suburbia for the day to play any course, no matter who designed it, I'd much rather be playing one of these.

Haymaker, Steamboat Springs, Colorado

Who doesn't love to play golf while surrounded by imposing pine-covered mountains a hundred miles from the nearest big city, and with nothing but the sound of the wind to hinder their concentration?

Haymaker, a 10-minute drive south of the delightful town of Steamboat Springs in northwest Colorado, is a typically thoughtful Keith Foster design that opened in 1997. But while the golf course is excellent, it is inevitably overshadowed by the setting.

Colorado is full of courses like Haymaker - where the panoramas, not your shots (errant or otherwise), are what you remember. Greg Norman's and Tom Fazio's designs at Red Sky are fantastic, as are Pole Creek, River Valley Ranch, Keystone Resort, Arrowhead, Granby Ranch, the three heavenly courses at the Broadmoor, and Telluride surrounded by the country's highest concentration of 14,000-foot mountains. It's not my favorite course certainly - a little too much up, down, over, through and around for me - but Telluride is surely a round you'll not soon forget.

Sedona Golf Resort, Sedona, Arizona

Oh my goodness. If you play your golf on a flattish, mundane, no-thrills course in the commuter belt, waste no time in booking a trip to the Sedona Golf Resort, roughly equidistant between Phoenix and the Grand Canyon. This is one of those very rare courses where the design of the holes doesn't really matter, just as long as they don't obscure the views. Scottsdale-based Gary Panks did a typically sound job creating just enough challenge without ever stealing attention away from the red sandstone rocks that encircle you and which were formed during the Permian Period, about 250 million years ago.

Gamble Sands, Brewster, Washington

This David Kidd design opens in August when visitors anxious to play the course they have heard so much about will stand on tees and greens looking across the Columbia River to the Cascade Mountains in the distance and need to be reminded it's their shot.

Honorable mention: Crosswater (Sunriver, Ore.), Paa-Ko Ridge (Sandia Park, N.M.), Poipu Bay (Koloa, Hi.)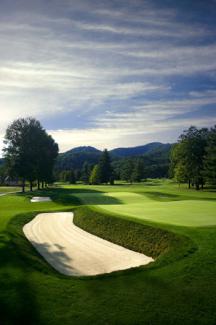 Old White's Third Hole
Must-Play for Historical Significance

Old White and Oakhurst Links, the Greenbrier, White Sulphur Springs, West Virginia

Of course, most golf courses of historical significance belong to private clubs that aren't in the habit of sharing their treasure with just anyone. There are, however, a handful of courses you can play that do get a mention in the history books for one reason or another.

Old White at the Greenbrier was designed by Charles Blair Macdonald, the Chicago native who attended St. Andrews University and was taught the game by Old Tom Morris. In 1895, Macdonald built the Chicago Golf Club's new course in Wheaton, Ill., and won the first-ever U.S. Amateur Championship - at Newport CC where he beat Charles Sands 12 and 11 in the 36-hole final. He moved to New York City in 1900 and became a partner in the Wall Street brokerage firm of C.D. Barney (now Morgan Stanley Smith Barney). He also began looking for good golfing ground on Cape Cod and Long Island so he could build a course altogether more interesting than the rather ordinary layouts that were becoming common. With 67 founding members each contributing $1,000, Macdonald founded the National Golf Links of America on Sebonac Neck overlooking Peconic Bay, near the town of Southampton. Several holes were modeled on those he had played during his time in Scotland.

Macdonald hired civil engineer Seth Raynor to supervise construction, and the two built such a rapport Macdonald hired Raynor for every course he subsequently designed (Raynor also designed or remodeled over 50 courses himself).

Macdonald and Raynor collaborated on the Old White Course (now part of the PGA Tour's TPC network), which opened in 1914. There are numerous holes inspired by those across the Atlantic - the green at the long par-3 third features a cool Biarritz-style trough; the eighth is a good Redan par-3; the 13th has a look of Prestwick's Alps (17th); and the 15th is a great copy of the Eden hole (11th) at St. Andrews.

Oakhurst Links, three miles away, is one of a handful of courses that claim to be the oldest in America. The nine-hole, 30-acre layout opened in 1884 and was bought by the Greenbrier in October 2012. Players use hickory-shafted clubs and gutta-percha balls, and need to be staying at the Greenbrier to get on.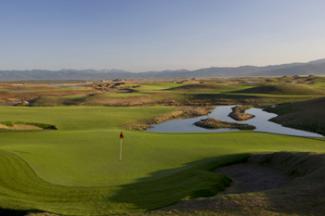 Huntsman Springs
Pasatiempo, Santa Cruz, California

When club historian Robert Beck discovered some old slides of Pasatiempo (and also Cypress Point) in the early 1990s, it spurred the club to restore the course that opened in September 1929 and was designed by Alister Mackenzie. Tom Doak, largely unknown and still five years from designing his first great course - Pacific Dunes - began work in 1996 alongside associate Jim Urbina and spent just over 10 years "enhancing the 'pleasurable excitement' that the architect sought to provide."

Pasatiempo (Spanish for pastime or hobby) overlooks the Pacific Ocean and possesses a beautiful quintet of par-3s, including the delectable 173-yard 18th. A handful of holes play over barrancas, and the large white-sand bunkers are reminiscent of those at Augusta National, which Mackenzie would design with Bobby Jones just a couple of years later.

Mackenzie loved Pasatiempo so much, he built a cottage next to the sixth green (where he lived with his second wife, Hilda) and liked nothing better than to practice his short game in his pajamas before breakfast.

Thanks to Doak and Urbina's sensitive restoration, it's likely Mackenzie would be thrilled if he were to see the course today, and it is surely the best place for the general public to play the holes and hit the shots Mackenzie envisaged.

Honorable mention: Pine Needles (Donald Ross, 1927), Atlantic City CC (John Reid, 1897)

Must-Play for Architectural Excellence

Huntsman Springs, Driggs, Idaho

The architect lucky enough to be given a sandy site overlooking an ocean often says anyone could have found a great course there. But the reality is routing the layout effectively, irrigating and draining the ground, and crafting fun, strategic holes with the land they're given requires a level of imagination, skill, expertise and experience only a few possess.

The number able to create a magical golf course from flat, featureless terrain - while also creating attractive parcels within the boundaries of the course for housing - is fewer still.

When David McLay Kidd first saw the site for Huntsman Springs he wasn't terribly impressed. Yes, the surrounding Tetons made for some great views, but Kidd would have to be at his creative best if he was to turn the ground billionaire Jon Huntsman had given him into something special. But he formed a quick bond with the Huntsman family and knew they obviously had the money to do whatever needed to be done.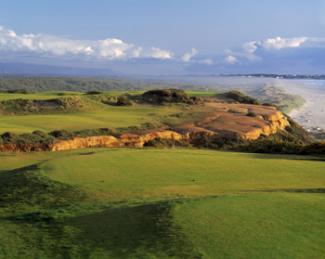 6th Hole at Bandon Dunes (Photo by Wood Sabold)
Kidd and his team moved over 4 million cubic yards of earth to create holes that look entirely natural and are full of intrigue, excitement and fun. He has had better sites to work with, and designed a couple of courses ranked even higher than Huntsman Springs, but when you see photos of what was here before he arrived and what became of the land, you have to tip your cap (assuming you're wearing one) and acknowledge genius.

Honorable mention: Circling Raven (Gene Bates - Worley, Idaho), Washington National (John Fought - Auburn, Wash.), Rustic Canyon (Gil Hanse - Moorpark, Calif.), Wine Valley (Dan Hixson - Walla Walla, Wash.)

Must-Play for Hospitality

Bandon Dunes Golf Resort, Bandon, Oregon

Yes, I know, including Bandon Dunes Golf Resort in the "hospitality" category is like presenting Spago Beverly Hills with the award for America's best bread rolls, or giving Robert De Niro an Oscar for his role in "Meet the Fockers." Much as you don't eat at Spago for the rolls, or watch "Meet the Fockers" to see De Niro at his critically-acclaimed best, you don't really go to Bandon Dunes for the hospitality. You go for the four world-class golf courses, 13/18ths of a fifth, and the Punchbowl putting green that opens in May and promises to be an absolute blast.

There really isn't a category Bandon wasn't a good fit for (well, maybe not "value" because it can get quite pricey. But wouldn't you rather pay $295 - golf-only guest in July - for a round on Bandon Dunes, Pacific Dunes, Bandon Trails or Old Macdonald than $40 for 18 holes on some nondescript course you're going to forget by tomorrow and never talk about?. I wanted to include it somewhere because every golfer who ever swung a club in anger . . . ever, should go to Bandon Dunes to see how great golf on firm, natural, windy courses by the sea really is.

Plus there are so many courses in the U.S. that do hospitality very well I couldn't think of one that stood out in particular. And it's not as if Bandon isn't hospitable. Quite the contrary in fact. Because Bandon is so remote, and because it's all about the golf, you can be certain you are surrounded by fellow devotees who have come to pay homage to the great game in its natural state. The staff all knows how special a place this is too. Consequently, the atmosphere is friendly, convivial and charged with the excitement of people who know they are in for a great day.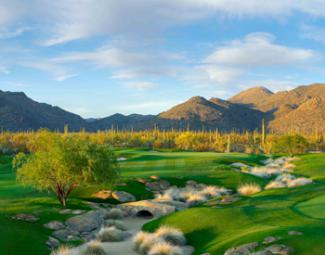 Gallery South
Must-Play for Course Conditions

The Gallery, Marana, Arizona

Again, unless you play Augusta National, it's difficult to single out any courses in the U.S. for the quality of their maintenance, so high is the general standard. In fact, there are numerous courses these days whose conditions are so good they might actually rival Augusta's - even some public facilities. Okay, the fairways might not be quite so perfect, and you may see multiple weeds in various spots. But a lot of courses boast greens every bit as smooth and quick as the venue for the Masters. This is a tribute to technology, and the expertise superintendents possess - not to mention the remarkable effort they put in every day producing such impressive playing surfaces.

That said, it is hard to remember ever playing a course in southern Arizona (Scottsdale or Tucson) whose condition wasn't superb. I'm sure there must be some unsatisfactory greens there somewhere, because the area gets an awful lot of golf traffic. Plus, the summer heat can take its toll on even the strongest turf. But I have been fortunate to drive off tees, hit from fairways, and putt on greens there that really had to be seen to be believed.

To achieve really spectacular conditioning, you need a happy combination of ingredients - skillful and committed superintendent, industrious maintenance crew, sufficient budget (salaries, equipment, etc.), good soil (or the money to cap the soil with enough sand to make it good), access to water, cooperative climate, and a number of other variables.

Nowhere have I seen this mix come together so effectively as at The Gallery in Marana, 20 miles north of Tucson where, as I recall, every lie was perfect and every green beautifully presented. Paul Ellwood has been superintendent since the club's two courses (North and South) opened in 2003. In 2011-12, the club chose not to overseed the rough during the summer in an effort to cut costs. The look of the course declined as a result and members voiced their disapproval. In October 2012, however, the club hired Troon Golf to manage the Gallery, and it didn't take long for the two courses to regain their reputations for exceptional conditioning.

Honorable mention: The Boulders (Carefree, Ariz.) and Troon North (Scottsdale)

Must-Play for Fun

Black Mesa, Espanola, New Mexico

When a course begins with as kooky a short par-4 as Black Mesa's, you know you're in for a fun round. The tee shot is semi-blind over a small hill with a bunker cut into its side, after which the hole turns sharply left. Designer Baxter Spann could have bulldozed the lot to create something far more conventional - the sort of flat, bland two-shotter so many courses start with - but, thankfully, he decided to keep what Mother Nature gave him.

Had Mother Nature given him 18 such holes, the round might have become tedious after the first half-dozen. But the high desert 30 miles north of Santa Fe throws up so many interesting land forms - a continual flow of hills, ridges, undulations, troughs and dips - every hole is distinct from the last and the fun never really lets up. Variety is the spice of life, of course, and variety surely gives Black Mesa a tantalizing dose.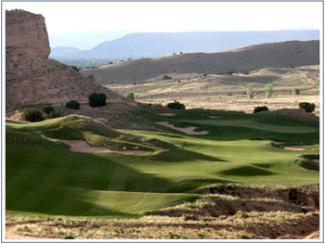 Black Mesa Golf Club
Texas-based Spann joined the design firm founded by Joe Finger (Ken Dye is also a partner) in 1979 and has spent much of his career in Texas and New Mexico.

Honorable mention: Bandon Preserve (Par-3, Bandon, Ore.), Wolfdancer (Cedar Creek, Texas), Coeur d'Alene (Coeur d'Alene Resort, Idaho), Tobacco Road (Sanford, N.C.)

Must-Play for Value

Wild Horse, Gothenburg, Nebraska

Because there are so many golf courses in America, you're going to run the gamut of green fees - everything from $500 for a round at Shadow Creek or Wynn Las Vegas in Sin City, to $15 or thereabouts for a small-town muni in Arkansas. Normally you get what you pay for (notwithstanding the fact most high-end courses - the ones people like to say they've played - charge whatever rich folk will pay to play them). But at Wild Horse in Gothenburg, Neb., you get something very different, something wonderful - one of the top-10 courses in a state whose golfing inventory has grown rapidly in recent years (Sand Hills, Awari Dunes, Prairie Club, Dismal River, etc.) that you can play for just $45.50 midweek.

Wild Horse was designed by Dan Proctor and Dave Axland, better known for their skills on a bulldozer as shapers who have worked on many of Bill Coore and Ben Crenshaw's best courses - Talking Stick, Sand Hills, Chechessee Creek, Friars Head, Old Sandwich, Bandon Trails and Lost Farm.

Axland says that during construction, the duo became employees of a city who just wanted something a bit better than their existing nine-holer. Boy, did they ever get it.

Indian Canyon, Spokane

Chandler Egan, U.S. Amateur champion of 1904 and 1905, began designing Indian Canyon in 1930. Though fairly exposed when it eventually opened in 1935, Indian Canyon has the look of a typical Pacific Northwest course nowadays - fairways lined with stately pines that can make it feel a little claustrophobic in places. Each July, the Northwest's best professionals gather for the Rosauers Open and lay waste to a course that extends only 6,255 yards. Players must shoot sub-200 for the 54 holes to win - Corey Prugh (brother of former PGA Tour player Alex Prugh) holds the tournament record with a 192 he shot in 2009. Yes, it's a soft touch for the pros, but for average golfers Indian Canyon provides ample challenge and as much entertainment as you'd ever want. Best of all, 18 midweek holes cost $29.

Must-Play for Challenge

Chambers Bay, University Place, Washington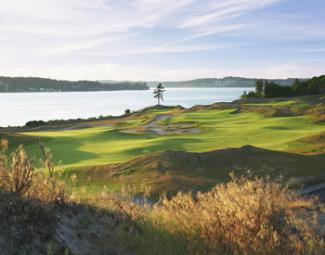 Chambers Bay (photo by Aiden Bradley)
Apart from Ryan Moore, Bubba Watson Aaron Baddeley, Ben Crane and Michael Putnam who played in Moore's charity skins tournaments in 2007 and '08, the pros will be largely unfamiliar with the course when they arrive for the 2015 U.S. Open. I strongly suspect opinions will be split right down the middle - half the field will love it, the other half will loathe it. They'll dislike it not because of the setting, which is stunning, nor the set-up which, hopefully, will emphasize the course's strategic options, but because, for many, it will feel like playing on the moon.

Chambers Bay, designed by Robert Trent Jones in association with associates Bruce Charlton and Jay Blasi, will be unlike any other U.S. Open course, even this year's venue, Pinehurst No. 2, which will look very different to how it did in 1999 and 2005 thanks to Coore and Crenshaw's major renovation. Players who have competed in the Open Championship in Britain will recognize the firm fescue fairways at Chambers Bay, its wildly undulating greens, and the wind. But they won't be able to place the huge waste areas or the 100-foot climbs offered at the course. Really, it's an intriguing mix of the Old Course at St. Andrews, Bandon Dunes, the Ocean Course at Kiawah Island and Whistling Straits. It's big and brawny, and if the wind blows do not expect the winning score to be under par.

It's highly unlikely first-time visitors will shoot their best-ever round at Chambers Bay. But the experience of failing to get within 10 of your handicap has never been so much fun.

Honorable mention: TPC Sawgrass (Ponte Vedra Beach, Fla.), Bethpage Black (Long Island, N.Y.)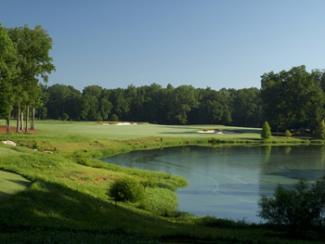 The 10th at FarmLinks
Must-Play for Speed of Play

FarmLinks, Sylacauga, Alabama

In November of last year, FarmLinks Golf Club at Pursell Farms conducted a little experiment. Frustrated with the amount of time it took to play 18 holes, the club invited the public to play in its first "3.5" day when players were encouraged to get 'round in three and a half hours or less.

Director of golf Terry Davis sent out golfers with suggestion cards advising them on how best to shave valuable seconds off their time - play ready golf, park carts or pull-carts on the side of the green you leave, read the greens as you approach them, start preparing for your shot while your partner is hitting theirs, etc. - and reports the day was a great success. "Our average time was 3:45, and the quickest was 3:26," he says.

Players liked the idea, too, Davis adds, and the feedback was almost entirely positive. "We had one or two players say they felt a little rushed, but on the whole everyone said the round flowed well. They saw how easy it is to play golf more quickly, and not take up their entire day."

FarmLinks will be hosting three or four more "3.5" days this year, so it's not an everyday thing. But at least the course has identified the problem and is taking steps to improve it. The quicker golfers get round the course the happier they are, and the more tee times get filled by the course. So everyone's happy, right?

Must-Play for Prestige

Pebble Beach, Pebble Beach, California

For public golfers in America, there is nothing quite so satisfying as telling buddies they just played Pebble Beach. The Monterey Peninsula beauty, designed by amateur golfers Jack Neville and Douglas Grant and opened in 1919, has not only hosted five U.S. Opens (1972, '82, '92, 2000, '10), it is also laid out on perhaps the beautiful of all coastal settings - above Stillwater Cove and the Pacific Ocean and a mile west of Carmel.

Some of the most famous shots in golf history were hit here. This is where Jack Nicklaus hit the pin at the par 3 17th in the final round of the '72 U.S. Open with a 1-iron. It's where Tom Watson chipped in for a birdie two on the 71st hole of the '82 Open to virtually guarantee victory. This is where Tiger Woods lapped the field in 2000, winning by a scarcely believable 15 shots.

The current green fee of $495 means Pebble Beach will likely be a once-in-a-lifetime fantasy for many people. Caddie fees, souvenirs, and a visit to the Tap Room will only make it dearer still. But what a day you'll have.

Honorable mention: Pinehurst No. 2 (Pinehurst, N.C.), Torrey Pines (San Diego)
Tony Dear is an Englishman living in Bellingham, Wash. In the early 1990s he was a member of the Liverpool University golf team which played its home matches at Royal Liverpool GC. Easy access to Hoylake made it extremely difficult for him to focus on Politics, his chosen major. After leaving Liverpool, he worked as a golf instructor at a club just south of London where he also made a futile attempt at becoming a 'player.' He moved into writing when it became abundantly clear he had no business playing the game for a living. A one-time golf correspondent of the New York Sun, Tony is a member of the Golf Writers Association of America, the Pacific Northwest Golf Media Association and the Golf Travel Writers Association. He is a multi-award winning journalist, and edits his own website at www.bellinghamgolfer.com.