Norfolk's Coast A Must for Links Devotees
By: Tony Dear
Coming at the start of a decade in which the number of courses in the United Kingdom rose from 290 to 1,357, 1891 was, not surprisingly, a pretty eventful year for golf. Among the highlights were the introduction of steel-shafts and the game's first ever metal-headed driver. The Open Championship's first place prize money finally broke the £10 barrier (Hugh Kirkaldy landing the cash with two 83s at St Andrews) while 50 miles south of the Old Course, Old Tom Morris was laying out Muirfield, the new home of the Honorable Company of Edinburgh Golfers.
Something was clearly stirring down in Norfolk too. The year 1882 had seen the formation of the Great Yarmouth and Caister Golf Club and 1888 the Royal Cromer Golf Club, but in 1891 the number of courses on the county's remote and desolate coastline doubled with the formation of the Sheringham and Hunstanton Golf Clubs, both of which were destined to become classics. They, along with Royal West Norfolk which joined them a few months later, didn't quite manage to turn this peaceful corner of England into a golfing Mecca to rival the east coast of Scotland. But they certainly put it on the map and helped this quiet, predominantly rural county gain a reputation for something other than boat building and lavender farming.
It's well known that good courses have a habit of mingling, and this trio, all within 30 miles of each other, is a good example of that. Together they form an itinerary almost as memorable as any tour of Scotland or Ireland, and no fan of seaside golf should consider his schooling complete until he has sampled them all.
Must Plays

Hunstanton, originally a nine-hole course designed by George Fernie of Troon, was extended to 18 holes in 1896 and has undergone several more changes since then in an effort to maintain its status as a genuine championship venue. James Braid, commissioned in 1907 to toughen it up, suggested the addition of 60 bunkers. The committee thought the Scot a little overzealous, however, and reduced his total by a third. James Sherlock, another great player of that era, made further alterations in 1923 in creating what is, essentially, the course's present-day configuration.
The 17th and 18th, two of the best links holes you'll ever play, were moved nearer the sea in 1951, the same year the greens at the 6th, 7th and 8th holes were raised. Several fairway bunkers were then added in 1971 and, in 2001, a number of tees were moved back, extending the course to 6,911 yards. With significant bunker remodeling by Jonathan Tucker of the Sports Turf Research Institute in 2002, Hunstanton continues to offer a stern challenge that attracts some of the amateur game's most prestigious events. In May 2003, the English Amateur Strokeplay Championship (the Brabazon Trophy) was held here for the fifth time and next year the British Boy's Championship returns after a 15-year hiatus.
Fortunately for Britain's future stars, that event will be held in August when Hunstanton is usually at it calmest and most accommodating. Either side of summer it is invariably at the mercy of frigid northerly winds that can turn the course into something of a beast. In the winter months especially, playing to your handicap or matching the par of 72 is usually a dim and distant prospect.
The round starts with a 345-yard par-4 that can be driven with a bone-dry fairway and a helping wind. Despite being just a drive and a pitch for most, high-handicappers dread the hole as a huge, steep-faced bunker lies in wait for the duffed tee-shot, 70 yards ahead. If the sight of so much sand isn't enough to traumatize the nervous driver, the crowd of members that may well be assembled on the clubhouse balcony just a few yards behind will probably finish the job.
The back nine, considered the tougher of the two, possesses a number of excellent holes of which the 14th is probably the best known. A blind one-shotter of 222 yards, if it were built today the architect would never work again. But, of course, quirky holes like this can be overlooked on the eccentric older links courses. James Dodds, the club's head professional, believes the 14th is a much easier hole in the winter when the risk of running through the green is reduced. "I find it very difficult to hold the green in summer," he says. "The ball tends to bounce very hard and ends up through the green leaving a very tough chip back. In winter all you need is a well-struck mid-iron that carries the dune and runs down onto the putting surface."
Rivaling the 14th close for celebrity status is the 16th where Bob Taylor, playing for Leicestershire in the 1974 Eastern Counties Foursomes, holed in one not once, not twice but three times . . . on successive days. A bench besides the tee of this wonderful hole records Taylor's unbelievable hat trick.

The members are friendly as a rule, even if the course isn't, and the lounge overlooking the first tee and 18th green provides a comfortable spot in which to tot up your score which, given Hunstanton's degree of difficulty, you'll probably want to forget.

Royal West Norfolk, (commonly known as Brancaster), a 15-minute drive east along the A149, can't claim Hunstanton's championship pedigree but then the club has never sought it. Designed by Horace Hutchison and Holcombe Ingleby, who later became MP for King's Lynn, the course enjoys a delightfully remote setting between the sea and Mow Creek, a saltmarsh that floods at high tide to cut the clubhouse off and almost enisle the course.

Dave Ayres, a senior editor at Today's Golfer Magazine, rates Brancaster as his favorite course, adding 18 holes here isn't just another round of golf but rather a spiritual experience. "Heaven for me is playing there on a warm, still, summer's evening and then downing a couple of beers and locally-caught fish in the clubhouse."

One of the course's many endearing qualities is its cavernous, "sleepered" bunkers. Though not quite as terrifying as some of St Andrews' menacing pits, a visit to one will usually result in a bogey or worse. The clubhouse, still almost exactly the same building it was 100 years ago, is spartan and functional rather than opulent but exudes the same charm and character of the course.

Royal West Norfolk is as old-fashioned a golf club as you will find, but one visit will convince you, it is as it should be. The debate over which of Hunstanton or Brancaster is the better has raged for decades and no doubt will continue until the ever encroaching North Sea spills over the dunes and washes them away. What is certain is that Hunstanton makes more demands of the golfer while Brancaster is the more attractive.

Sheringham, half an hour further east and equally deep-rooted, will always be associated with Joyce Wethered who won the English Ladies Championship here in 1920, beating Cecil Leitch in the final. Wethered ended the match on the 17th green by holing a long putt just as a steam train whistled by. When asked how she had kept her concentration, she famously replied, "What train?"

Set on high cliffs, Sheringham has more of a downland feel to it than Hunstanton or Brancaster. The five holes teetering on the cliff edge (3rd - 7th) are probably the most spectacular, but when the gorse is in full bloom during the summer all 18 paint a pretty picture. Noted for its long par-4s, Sheringham has a very stiff par of 70, a number that soon gets forgotten when those cold winds come sweeping through.

Solid Seconds

King's Lynn, 15 Miles south-west of Hunstanton, is an attractive Peter Alliss/Dave Thomas design with fairways bordered by silver birch and fir. In 1905, Royal Cromer was the venue for the first-ever matches between the amateur women of the U.S. and Britain. It offers a mix of parkland, downland and clifftop holes. Not as fetching as nearby Sheringham, it still offers a great day out-of-doors.

Great Yarmouth and Caister is a short (6,330 yards from the back teas) but thoroughly enjoyable links that runs inside, around, through, under and beside the Yarmouth race course. Norfolk's oldest club, Caister started out in 1882 with just three members and is where use of the word 'bogey' in a golfing context originated. Aldeburgh is definitely worth the long drive south into Suffolk. After opening in 1884, this heathland beauty was updated in 1907 by British Open champions J.H. Taylor and Willie Park Jr. An aged Bernard Darwin is said to have played his last-ever shots here. "Now I can retire from this unspeakable game," he announced after stiffing a 4-iron at the 9th hole.

Royal Worlington and Newmarket, the home course of the Cambridge University golf team, requires another lengthy drive from the Norfolk coast and possesses only nine holes. Herbert Warren Wind, the great American golf writer, called it the best nine-holer in the world, however, and Darwin referred to it as the "Sacred Nine," so who cares how long it takes to get there? Thetford, is another fine example of heathland golf. Clumps of broom and gorse abound but, as at King's Lynn, the fairways are lined with sturdy pine, oak and birch trees. A C.H. Mayo design that was later reworked by James Braid, Mackenzie Ross and more recently Donald Steel, Thetford opened in 1912 and now stretches 6,859 yards.

Off Course

The city of Norfolk remains relatively untarnished by urban expansion and still affords the visitor a chance to get away from it all. The generally flattish topography lends itself to pleasant rather than spectacular scenery and is favored by boaters, bird watchers and nature lovers rather than rock climbers and other thrill seekers. The coast is home to a handful of seaside resort towns, some gloriously tacky, others more well-to-do. Venture inland a little and you'll find countless picture-postcard villages where old stone churches, snoozy pubs, village greens and small but ridiculously friendly post offices are standard.

The Broads offer great boating and cycling and Breckland, an area of ancient heathland, is packed with rare bird and plant species. The county is also home to several castles, manor houses and great halls such as Holkham Hall, Houghton Hall, Oxburgh Hall, Framlingham Castle and the Queen's country residence at Sandringham. The cathedral town of Norwich, the region's largest, is also well worth a visit and Cambridge is less than two hours away.

Dining

You won't have a problem finding a good plate of seafood in Norfolk. Cod, monkfish, mussels, seatrout and seabass are among the area's favorite dishes and, in the Hunstanton/Brancaster area, are best savored at the Hoste Arms, the Lifeboat Inn and the White Horse. All the hotels mentioned by name below also have distinguished restaurants and most village pubs will offer a decent selection of fish, meat and game. In Sheringham, try Crofters on the High Street, and for the area's best fish and chips visit Dave's Fish Restaurant on Co-operative Street.

Accommodations

Norfolk is geared for tourism these days and offers the full range of lodging categories from inexpensive B&Bs to fine country house hotels. You'll find what you need accommodation-wise in all the major coastal towns (King's Lynn, Hunstanton, Sheringham, Yarmouth, Lowestoft) but if it's something a bit special you're after try Broom Hall, Congham Hall, Gissing Hall, Dunston Hall, Morston Hall or any of the county's other converted manor house hotels. The Barnham Broom Hotel and Golf Club, with two highly regarded courses of its own, is an ideal base for golfers.

If You Go

Hunstanton GC: +44 (0) 1485 532811
Brancaster GC: +44 (0)1485 210087
Sheringham GC: +44 (0)1263 823488
King's Lynn GC: +44 (0)1553 631654
Royal Cromer GC:+44 (0)1263 512884
Great Yarmouth and Caister GC: +44 (0)1493 728699
Aldeburgh GC: +44 (0)1728 452890
Royal Worlington and Newmarket GC: +44 (0)1638 712216
Thetford GC: +44 (0)1842 752169

This article originally appeared in EuropeGolf.com.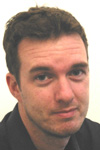 Tony Dear has been writing about golf for 11 years. A former assistant club pro from Sussex, England, Tony started out as a freelancer in 1992 before taking a staff writer's job at Fore!, a magazine based in Peterborough. As the magazine's chief instruction writer, it was Tony's job to compose instructional articles aimed at a youngish readership whose letters to the editor suggested they often got confused by technical jargon and theory. Tony bought his simple approach to teaching golf to the magazine, helping boost sales by 10,000 issues. As a result, he was nominated within the company and nationally for Young Writer of the Year awards.

From there, Tony moved 20 yards across the Emap UK office to join Today's Golfer. There, he was soon promoted to a senior editorial position, focusing on equipment, and became a significant part of a team that saw sales figures double within the magazine's first 12 months.

After three years at Emap UK, Tony was dragged kicking and screaming across the Atlantic by his American wife ("not really, I love it over here") and, after short spells in Phoenix and Denver, wound up in Seattle in May 2003. He recently moved to Bellingham in the far northwest corner of the far Northwest of the U.S. and became a father to a son on whom he has already staked £5 for the 2029 Open Championship. At present, he is freelancing for a number of print and online publications back in England including Today's Golfer, Golf World, Bogey, The Open Championship Magazine and Casino.com. He is also a contributing editor for Denver-based Colorado AvidGolfer.

Recent features include a look at Colorado's self proclaimed 'links' courses, an interview with Suzy Whaley, with whom he played nine holes ("and got soundly thrashed") and a 64-page instruction supplement for Today's Golfer.

Tony has authored three books in the last five years and been nominated for several specialist and young writers awards. "Although I've never actually won one," he admits. He is a member of the Northwest Golf Media Association and the Golf Travel Writers Association based in London.