Olympics in Rio 2016 - 'The Girl from Ipanema'
By: Nancy Berkley
What do a hit 1964 Brazilian bossa nova song and golf have in common? Lots! Five years from now, in 2016, the Summer Olympics will be held in Rio de Janeiro. And for the first time in over 100 years, golf will be an official Olympic sport with both women's and men's competitions representing the finest golfers from all over the world. The girl from Ipanema probably didn't play golf in 1964, but the hope is she will in 2016.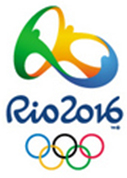 Recently, Peter Dawson, the president of the International Golf Federation (IGF) - the Olympic Committee overseeing the golf games - announced that they have selected a site for the new Olympic golf course. "It's a tremendous location," Dawson is reported to have said in Sportinglife.com. "It's near the beach," he added.

So I expect to hear a little of "The Girl from Ipanema" bossa nova rhythm as I watch the Olympic golf games. And, I expect to see some girls - great girls and women from dozens of countries playing great golf near the beautiful beach at Ipanema. Yes, I've been there!

Although the architects for the new course have not been chosen, Annika Sorenstam and Jack Nicklaus have teamed to present their design and Lorena Ochoa and Greg Norman have submitted another. They are two of the 13 golf course designers that include Arnold Palmer and Gary Player, who would love to have the job. Although it's frequently reported that the grass grows fast in Rio, the IGF does not want to wait too long before starting to build the course.
I've mentioned the 2016 Olympics in previous articles because I think it has the potential to be a tipping point in the growth and recognition of women's golf. My upbeat opinion has a touch of irony, however.

Dawson not only oversees the Olympic golf matches in Rio, but he is also CEO of the Royal and Ancient Club which hosts the British Open July 14-17 at the all-male Royal St. Georges Club in Sandwich on England's south coast. See http://www.opengolf.com for more about the course and the British Open.

Here's the irony: Six years ago, in a very forward thinking decision strengthened by the potential of Sorenstam and Michelle Wie playing in men's tournaments, the R&A modified their rules to allow women to qualify for the British Open. No woman has or currently talks about qualifying. So Dawson has responded in interviews that having the Open at an all-male club is just a moot issue.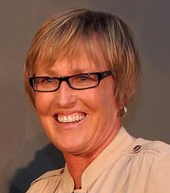 Jane Geddes, Chairman
of the Board of the International
Golf Federation
Fortunately, the rules and spirit of the Olympics treat male and female athletes equally. In fact, the chairperson of the Board of the IGF is LPGA's Jane Geddes, who was a top LPGA Tour winner in the 1980s. In 2007 she joined the executive team at the LPGA overseeing tournament operations.

According to Geddes, "Golf in the Olympics in 2016 is truly a game-changer for our sport." For a nice article and background her Jane, see http://www.lpga.com/content_1.aspx?pid=27047&mid=2.

Joining Geddes as chairman and Dawson as president, the vice president of the IGF is Ty Votaw, who was LPGA Commissioner for many years before moving on to an executive position at the PGA Tour. Votaw was also part of the team that headed up the drive to get golf admitted as an official sport in the 2016 Olympics.
What really excites me about the Rio Olympics and women's golf is that the producers of the Olympic Games know how to make athletes interesting. They know how to get "up close and personal" so viewers can catch the spirit of the sport. The producers of both the PGA Tour and the LPGA Tour still don't get it. The Masters does a better job.

Frankly, I'm tired of hearing that LPGA stars like Yani Tseng don't appeal to U.S. viewers. I've seen Yani and other non-U.S. female golfers in person in interviews. They have inspiring stories to tell and they are doing it better and better.

We know the world is flat and that golf is becoming increasingly global. LPGA commissioner Michael Whan figured that out early in his tenure. See my "Conversation with Michael Whan" in the Women's Golf section of Cybergolf (http://www.cybergolf.com/golf_news/a_conversation_with_lpga_commissioner_whan_the_future_of_the_lpga) .
Early this week the PGA of America announced that it was opening another teaching academy in China. The PGA may have to have a special global division to deal with all the global issues on the horizon - and even rethink its historic name and mission.

No surprise: I am a "golf-internationalist" - not a "golf-isolationist." I know that globalization puts pressure on our American players, but that's where the sport is going.

What I hope happens is that after seeing the international competition, women in the U.S. will feel more of a responsibility to make sure that every talented young golfer is not held back by lack of mentors, teachers, sponsors and money. I would like to see all women's golf associations at all of our clubs adopt a future star and help that potential Olympic medal winner along. We don't do enough of that in this country. And the 2016 Olympics could be the tipping point.

Being a little older myself, nothing would please me more than seeing players like our own Julie Inkster competing in the Olympics. What a powerful message that would deliver: Golf is a life sport that keeps us older girls healthy, strong and mentally active.
One association based in the U.S. that has always had a global vision is the World Golf Foundation headed by one of the best thinkers and managers in our industry, Steve Mona.

If you have caught my bug about the Olympics, you will enjoy reading an article in the World Golf Foundation newsletter: "An Interview with IGF Executive Director Antony Scanlon" (http://www.worldgolffoundation.org/NewsDocuments/WGF%20Links%20Newsletter%20APR2011_133.pdf).

And, since the 2016 Rio Olympics are a long ways away, and since the motto of the 2016 Olympic Games is "Live Your Passion" begin now by listening to "The Girl from Ipanema" on You Tube (http://www.youtube.com/watch?v=UJkxFhFRFDA&feature=related). See if that bossa nova rhythm doesn't improve your game.
Nancy Berkley, President of Berkley Golf Consulting, is an expert on women's golf and junior-girls golf. She is a frequent contributor to www.cybergolf.com/womensgolf. Her book, "Women Welcome Here! A Guide to Growing Women's Golf," published by the National Golf Foundation, is an industry reference on marketing golf to women and spotting trends within the industry. She offers information and advice about the golf industry on www.berkleygolfconsulting.com and is often quoted in national publications. She was a contributing editor of "Golf for Women" magazine and a founding advisor of "Golfer Girl Magazine." Her interviews with women in the golf industry now appear on www.golfergirlcareers.com. Nancy lives in Palm Beach Gardens, Fla., and is a graduate of the University of Minnesota, Harvard University and Rutgers Law School. After a business and legal career, she decided to write about the game she learned and loved as a teenager. She describes herself as a good bogey golfer with permanent potential.