Pair of Golf Courses Enhance Las Cruces Lifestyle
By: Steve Habel
Golfers in search of a perfect combination of great courses and a relaxed and affordable lifestyle should put the southern New Mexico city of Las Cruces atop their lists.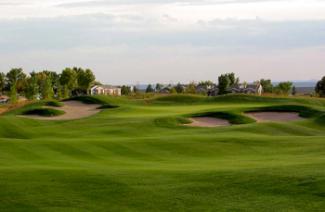 Some of the Wonderful Landforms at Sonoma Ranch GC
Here in the high desert at a base elevation of about 4,000 feet, Las Cruces is the hub of the fertile Mesilla Valley, an agricultural region on the Rio Grande flood plain that extends from Hatch, N.M., all the way to the Texas border on the west side of El Paso.

Las Cruces, "The City of the Crosses," is the second-largest city in New Mexico with a population of about 98,000. The city's ideal location at the crossroads of Interstates 10 and 25 brings visitors to an area where golf can be played year-round, and where two golf-centric communities shine.

During a recent visit to the area, we teed it up at those two residential courses - the private (but playable for the asking) Picacho Hills Country Club and the semiprivate Sonoma Ranch Golf Club. Though both are lined by homes - many of which are residences of retirees from around the U.S. and the world, neither course is unduly encroached upon by surrounding housing.

Those features, along with its high skies and big-time vistas the Las Cruces area is famous for, add to their golf appeal.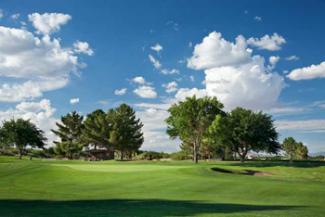 Picacho Hills CC
Picacho Hills is One Busy Place

Perhaps one of the most coveted invitations on a trip to Las Cruces is an offer to golf at Picacho Hills, a club that is constantly busy, with bustling grounds that serve as the centerpiece of the Picacho Mountain community. Designed by renowned Texas-based architect Joe Finger and opened for play in 1979, Picacho Hills has matured into the area's best overall test of golf. That has brought "real" golfers - and this club has a bevy of great "sticks" - to live and play here.

The course lies about 15 minutes west of downtown, offering views of the Mesilla Valley, the Rio Grande, the Organ Mountains and the twinkling evening lights of Dona Ana County in the giant geological saddle below.

Finger routed the par-72, 6,970-yard layout across a rolling, desert with elevation changes in excess of 200 feet. There are nine lakes scattered about, all of them used for irrigation storage that sustain the course's lush conditions. Golfers who scatter shots don't need to worry much about the perimeter desert or houses; instead, the concern is thick rough, which gives the course a 72.9 rating and a 136 Slope from its back set of four tees.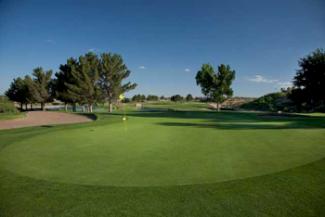 Flawless Conditioning is Hallmark of Picacho Hills CC
Picacho Hills boasts tight-lie bluegrass fairways and fair-but-quick bentgrass greens. The routing has a little bit of everything, but is highlighted by its demanding par-4s. The longest two-shotter here is the 456-yard 11th. But length is not the deciding factor on many of the par-4s; its first five top-rated holes are par-4s, with the 433-yard uphill third No. 1.

That said, the experience is best captured by its closer. From the tee, the 533-yard par-5 18th offers wonderful view where one can see the entire valley against a backdrop of the Organ Mountains.

With out-of-bounds both left and right of the raised tee, the 18th descends along a wide fairway that doglegs to the starboard side. The second shot must miss a tall stand of trees at the corner to find a narrow landing area. Being too close to a lake usually means hitting a downhill shot from an uneven lie to a green protected by a pond that runs from the green's front-left all the way to its back-right; bunkers also lurk long and right.
Over the past five years, the staff here has made the experience here even better by paying great attention to virtually every course detail. Picacho Hills is the only private golf course in Las Cruces, offering reciprocal agreements with other private clubs. Because of that exclusivity, the course may well be the best-kept secret in the Borderland. Play it if you can.

For more information, visit www.picachohillscc.com.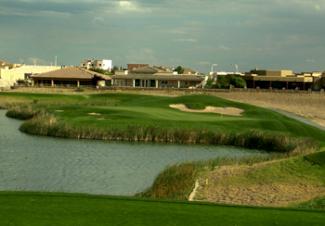 The 9th Green at Sonoma Ranch GC
Sonoma Ranch Not Your Typical High-Desert Course

Care in creating the corridors and keeping them verdant is also the hallmark of Sonoma Ranch, which is set so close to the Organ Mountains on the east side of Las Cruces that it almost feels those ancient rocks can be touched from some of the taller tees on the course.

Routed by Southern California-based architect Cal Olson (who has designed courses in China, Japan, Korea, Taiwan, French Polynesia, Singapore, Mexico, Spain and Canada as well as the United States), Sonoma Ranch is offers an interesting mix of holes. It also features a "3-3-3" configuration with a trio of par-3s -4s and -5s on the back nine, which plays 418 yards longer than the front.

Par-72 Sonoma Ranch, which opened in 2000, extends 7,028 yards from the tips, where it's rated 72.3 and has a Slope of 132. The challenge here is different than most target-style tracks because it is so lush and, for the most part, roomy. Olson crafted plenty of hazards, difficult green surrounds and wavy, large bentgrass putting surfaces. Bluegrass fairways - many with nary a flat lie - wind through the mesquite- and brush-covered desert and nearby neighborhood.
Like Picacho Hills, Sonoma Ranch is characterized by its demanding and long par-4s. The fifth hole and its twin sister the 15, both of which measure 472 yards, are two of the toughest two-shotters in the Land of Enchantment. Olson balances these brutes with two short par-4s - the 309-yard fourth and 337-yard 13th, but the shorter offerings may be tougher because of their wildly sloping greens.

Other highlights include the 348-yard downhill par-4 first (whose green can be attacked off the tee by strong players), the 456-yard ninth - a par-4 that is curls around a large lake and usually into a headwind, and the finisher, a 583-yard par-5 whose elevated and funky putting surface is guarded in front by a pond.

In 2012, Golfweek named Sonoma Ranch as one of its "Top-5 Courses You Can Play" in New Mexico, while Reader's Choice lauded it as the No. 1 Golf Course in Las Cruces in 2011. It's fun and frisky, with a lot of scoring chances but plenty of places to get into trouble.
For more details, visit www.sonomaranchgolf.com.
Steve Habel is a freelance writer contributing Cybergolf news stories, features, equipment and book reviews and personality profiles from his base in Central Texas. He also works as a contributing editor for Horns Illustrated magazine, a publication focusing on University of Texas sports, and is a contributing writer for Golfers' Guide and Golf Oklahoma magazine, Texas Links magazines and Golfers Guide. Habel's main blog (www.shotoverthegreen.blogspot.com) features news on golf and the Longhorns, and another (www.checkinginandplayingthrough.blogspot.com) chronicles his many travels, including playing more than 600 golf courses since 2008. Habel is a member of the Golf Writers Association of America and the Texas Golf Writers Association.