Pittsburgh-Area Golf Course Sold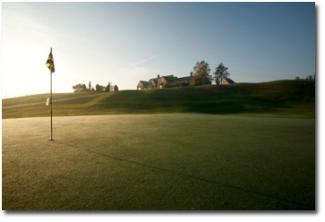 January 20, 2009. Fairway Advisors announces today the sale of the Hickory Heights Golf Club located in Bridgeville, Pa. Hickory Heights Golf Club is an 18-hole, semiprivate golf course designed by Dr. Michael Hurdzan. The course was owned by Hickory Heights GIBG LLC. The sale price was not disclosed.
Jeff Davis, president of Fairway Advisors, comments, "Hickory Heights has undergone significant improvements during the term of the previous owner. The purchasing entity, Hickory Heights Golfers Club LLC, has acquired a quality golf course with substantial upside opportunities."
Hickory Heights Golf Club was opened in 1992 as the centerpiece of a residential community. Hickory Heights was the eighth golf course sold by Fairway Advisors for GIBG. The other golf courses are located in Maryland, New Jersey and Florida.
Fairway Advisors is a boutique brokerage firm specializing in the sale of golf courses throughout the United States. For more information, visit www.fairwayadvisors.com.