Prediction: Two American Players Destined for LPGA Tour in 2011
By: Dave Andrews
The Futures Tour season doesn't even begin until mid-March, but I will go out on a limb and predict that two players will finish the season in the top five on the money list in 2010 and earn a spot on the LPGA Tour in 2011. The top five finishers on the Futures Tour's money list earn automatic entry into the LPGA and "full" playing status for the following year.
According to my crystal ball, Hannah Yun from Bradenton, Fla., and Tiffany Joh of San Diego will be among the "graduates" in 2011. I'll go even further and predict that these two players will capture more than one victory and will rank in the top five in scoring average.
The 23-year-old Joh and Yun, who turns 18 in April, have similar backgrounds. Both were born in the United States to parents who moved here from South Korea and both racked up impressive wins as junior golfers. Both were standouts on their college teams (though Yun played only one season at the University of Florida when she was just 15 years old), and both have shown the kind of commitment to improving their games that is essential to making a career out of professional golf.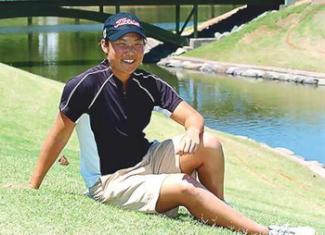 Tiffany Joh
Tiffany Joh: Making Music on & off the Course

Joh has more credentials than Yun. She is a two-time winner of the USGA's Women's Amateur Public Links Championship (2006 and '08) and was named to the 2008 U.S. Curtis Cup team. Joh was also a three-time All-American at UCLA before she graduated in 2009.

She turned professional after finishing college and played the last half of the 2009 season on the Futures Tour. Joh didn't play up to expectations in the eight events, nor did she play well at the LPGA Q School finals in December. However, Joh played her best in the Futures Tour's qualifying school in November, winning the grueling five-day tournament with an impressive 12-under-par performance. Look for more of that in 2010.

Besides being a very talented golfer, Joh is making a mark as a gifted singer, musician, and songwriter. She frequently records original songs and posts them on a website (http://tiffjoh.tumblr.com/). In 2009, she also posted several humorous video blogs documenting her travels on the Futures Tour. In the upcoming season she will be making music with her golf clubs, and her next big "hit" should be securing her LPGA card when the season concludes in September.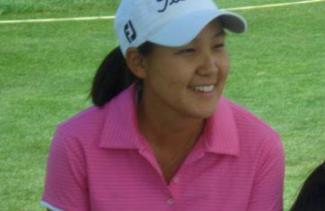 Hannah Yun
Hannah Yun: Teenager with a Big Game

In April of 2009, Hannah Yun became the youngest professional golfer in the U.S. after the Futures Tour granted her special permission to turn pro on her 17th birthday. Look for her to be joining the LPGA early next season when she will be just 18 years old. At a mere 5'3", Yun is one of the most powerful ball strikers for any age group, capable of hitting 300-yard drives.

Yun's natural talent became apparent even before becoming a teenager. When she was 12 her parents moved the family from California to Bradenton, Fla., and enrolled her in the IMG/David Leadbetter Golf Academy where she spent five years developing her considerable skills. A brilliant student, Yun graduated from high school at age 15 and earned a full golf scholarship to the University of Florida.

As a 15-year-old freshman in the 2007-08 season, Yun was the team's most valuable player and named to the All-SEC first team. She played as a 16-year-old amateur in the summer events in the Futures Tour's 2008 season. Then in the fall of '08, Yun withdrew from Florida, believing she would better prepare on her own for a career as a professional golfer. She returned to the academy and continued training with coach David Whelan, who also coaches Paula Creamer, another American who made her mark as a teenage phenomenon. In 2009, Yun left Whelan and is now being instructed by Jim MacKay of Concord, Mass. MacKay is well known for his expertise in the putting game.
Yun was denied permission by the LPGA to compete in the tour's Q School for the 2010 season. Her young age was cited by the tour, although, technically, Yun could have automatically qualified if she had finished in the top five on the Futures Tour's money list in the 2009 season when she was already a professional. Yun and her parents decided not to challenge the LPGA's decision, believing another season on the Futures Tour will help achieve her ultimate goal. Yun and her parents are devoted Christians. The remarkable teenager has dedicated all of her winnings as a professional golfer to charities supported by her family.
Both Players Will be Good for the Tour

The LPGA is going through a very rough period right now, with the loss of many events and sponsors. It desperately needs more young American players to perform well and help generate interest in women's professional golf among the American public. Yun and Joh are two very engaging players who would create many new fans for the LPGA once they qualify for the tour. There are no guarantees in the game of golf, but I am betting these two young women will both find their way onto the LPGA Tour in 2011.
Dave Andrews is a Harvard-educated former television news reporter. He's also an avid golfer who has become a fan of the Duramed Futures Tour. His home course in Concord, N.H., is annually the site of one of the tour's events. The inspiration for Dave's 2007 novel, "Pops and Sunshine," came from meeting many of the young aspiring women golfers on that tour. Each of them has a passion, dedication and determination that he finds remarkable. His novel is a fictionalization of the dream that these young women share. To order Dave's book, visit http://popsandsunshine.com.