Red Letter Year for the LPGA Tour
By: Tony Dear
The year 2003 was momentous for the LPGA Tour. Not since its inception in 1950 has so much attention been focused on the ladies' game.
LPGA Commissioner, Ty Votaw, has trouble identifying exactly which of the countless memorable moments from this year's LPGA Tour tops his list. "t's been an incredible season," he says. "There were so many highlights, it would be impossible to rank them."
What he will concede is that Annika Sorenstam featured in most of them. "She was very impressive again," he says. "And her continued dominance is having such a positive effect because she is increasing everyone else's desire to improve. You could see that this year. The standard of play has been getting better all the time."
Sorenstam's triumphant season was crowned on October 20 when she was inducted into the World Golf Hall of Fame. It followed a captivating summer in which she completed a career Grand Slam and played in the Bank of America Colonial Tournament on the PGA Tour. There she missed the cut by just four shots, an achievement that seemed to get the whole world talking about women's golf. "That was a hugely significant week," the Commissioner admits. "Never before has a television audience been able to watch every shot of a player's round, but USA Network showed every one of Annika's on the Thursday. The exposure we received that week was phenomenal."
That Sorenstam's potentially damaging PGA Tour venture turned out so successfully was due only in part to the quality of her golf. Equally important, says Votaw, was the classy way in which she conducted herself. "I think one of the greatest things that I've seen during my time at the LPGA was how she responded to the pressure and how the gallery embraced her. She played great but she also showed the world how determined she is to succeed."
Sorenstam wasn't the only woman to take on the men this year, of course. A teaching and club professional, Suzy Whaley, tried her luck at the Greater Hartford Open. The then 13-year-old Michelle Wie (she turned 14 in October) played on both the Canadian and Nationwide Tours, amazing galleries with her 300-yard drives. Laura Davies teed it up at the Korean Open on the Asian PGA Tour. Veteran Jan Stephenson took on the men of the Champion's Tour in Hawaii. And Se Ri Pak accepted an invitation to play in the SBS Super Tournament in her native South Korea. There Pak, a three-time winner on tour this year – Rachel Teske, Juli Inkster, Hee-Won Han and Karrie Webb with two victories, Candie Kung with three and Sorenstam with six, were the year's other multiple winners – opened with rounds of 72 and 74, thus becoming the first woman since Babe Zaharias in 1945 to make the cut at a men's event. Weekend rounds of 69 and 71 over the 7,052-yard Lake Side Country Club course in Yongin, saw her finish in a tie for 10th, 11 shots behind the winner.
Despite the fact that of these five players only Pak was able to survive the cut, the LPGA still benefited enormously from the resulting exposure. Visits to the association's website jumped by 250,000 a month to 450,000 while TV audiences increased by 13% and attendances at the 31 full-field tournaments rose 15%.
Gripping finishes at each of the four major championships also helped swell interest in the ladies game. France's Patricia Meunier-Lebouc won the Kraft Nabisco Championship in March, edging out Sorenstam by a shot. At the McDonald's LPGA in June the Swede went one better, notching up her fifth major title after shaking off Grace Park on the first extra hole. Hilary Lunke defeated Angela Stanford and Kelly Robbins in an 18-hole playoff to become the first qualifier to win the U.S. Women's Open. Then Sorenstam wrapped up her personal Grand Slam with a one-shot victory over Se Ri Pak at the Weetabix Women's British Open.
"The exciting climax to each of the majors made them all such memorable occasions," says Votaw. "And the incredible performances of the 14 teenagers who qualified for the U.S. Women's Open – Aree Song, Jane Park and Michelle Wie in particular, shows that the future of the LPGA is in safe hands."

News of Europe's seven-point victory in September's Solheim Cup made it on to many of America and Europe's back pages, further fueling the LPGA juggernaut. The match ended in some controversy when five singles matches still out on the course were aborted the moment Catriona Matthew clinched the winning point. But there was no doubt Europe deserved its victory and that the level of play over the three days of competition had been something special.

"That was the best golf I've ever seen at a Solheim Cup," raved U.S. captain, Patty Sheehan. Commissioner Votaw was likewise impressed. "We had 90,000 spectators watching some of the best golf you'll ever see. It was a wonderful week, certainly one of the high points of the year."

There were precious few low points for the LPGA in 2003, in fact.

Michelle Wie's father, B.J., and Danielle Ammaccapane got involved in an unseemly squabble at the U.S. Open after Ammaccapane had accused the teenager of several etiquette-related indiscretions. But all that resulted from the episode was still greater public awareness of the tournament.

Far more serious, however, were the regrettable comments Jan Stephenson made in the November issue of Golf Magazine about the number of Asian players on the LPGA Tour and their perceived lack of emotion. "They're killing the Tour, absolutely killing it." Stephenson remarked. "We have two-day pro-ams where people are paying a lot of money to play with us but all they say is hello and goodbye."

The commissioner, who called two meetings during the year to address this problem, was quick to distance himself and the Tour from such comments. "If she was quoted correctly, which I doubt, then I certainly don't agree with her because the LPGA embraces the international nature of the organization," he said. "We've always specified our intention to open our doors to the best players in the world, regardless of where they're from."

Votaw will be no doubt be tracking this situation closely in 2004, seeking to ensure it doesn't escalate into a major controversy. For the time being though, he should allow himself a moment to reflect on what was, in all probability, the most successful year in the LPGA's history.

This story originally appeared in "A Year at St Andrews" – the St Andrews Links Trust's review of the year.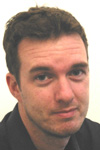 Tony Dear has been writing about golf for 11 years. A former assistant club pro from Sussex, England, Tony started out as a freelancer in 1992 before taking a staff writer's job at Fore!, a magazine based in Peterborough. As the magazine's chief instruction writer, it was Tony's job to compose instructional articles aimed at a youngish readership whose letters to the editor suggested they often got confused by technical jargon and theory. Tony bought his simple approach to teaching golf to the magazine, helping boost sales by 10,000 issues. As a result, he was nominated within the company and nationally for Young Writer of the Year awards.

From there, Tony moved 20 yards across the Emap UK office to join Today's Golfer. There, he was soon promoted to a senior editorial position, focusing on equipment, and became a significant part of a team that saw sales figures double within the magazine's first 12 months.

After three years at Emap UK, Tony was dragged kicking and screaming across the Atlantic by his American wife ('not really, I love it over here') and, after short spells in Phoenix and Denver, wound up in Seattle in May 2003. At present, he is freelancing for a number of print and online publications back in England including Today's Golfer, Golf World, Bogey, The Open Championship Magazine and Casino.com. He is also a contributing editor for Denver-based Colorado AvidGolfer.

Recent features include a look at Colorado's self proclaimed 'links' courses, an interview with Suzy Whaley, with whom he played nine holes ('and got soundly thrashed') and a 64-page instruction supplement for Today's Golfer.

Tony has authored three books in the last five years and been nominated for several specialist and young writers awards. 'Although I've never actually won one,' he admits. He is a member of the Northwest Golf Media Association and the Golf Travel Writers Association based in London.