Renovations Complete at El Conquistador Golf & Tennis Resort
El Conquistador Golf Club at the Hilton Tucson El Conquistador Golf & Tennis Resort in Tucson, Ariz., has finished a $3 million remodel of its two golf courses - Conquistador and Caņada. The work repaired and enhanced the 18-hole layouts following storms in July 2012 that caused severe damage.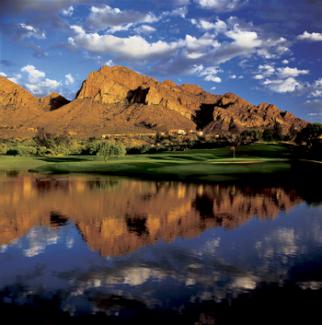 El Conquistador Golf Club
The 103 bunkers on both courses received new drainage and liners, and were filled with new white sand. The washes that run through the courses have been rebuilt with new edges and re-graded wash bottoms. The desert areas bordering holes are being smoothed and re-landscaped and a total of 21 mesquite and Palo Verde trees are being planted throughout both courses.

Many turf areas were re-seeded and the cart paths are also undergoing extensive repairs.

"Our Conquistador and Caņada golf courses are both in the best condition they have been since they first opened to the public," said the resort's general manager, Lynn Eriksen. "As Tucson's largest golf resort, we are very pleased to offer our guests and club members, these improved world-class golf facilities."
The par-71 Conquistador course is bordered by native trees, and offers four sets of tees in a park-like setting. Par-72 Caņada, which boasts views of the Catalina Mountains from every hole, winds through saguaro-lined hillsides and natural desert terrain.
Hilton Tucson El Conquistador Golf & Tennis Resort also features the nine-hole Pusch Ridge course, a 2,788-yard layout that involves 175 feet of elevation change and plays tougher than its length indicates.
All three courses are open to the public as well as to members of El Conquistador Golf Club. The club is currently offering a trial membership with a $1,250 initiation fee and dues of $435 a month that include access to fitness and tennis facilities and discounts at the facility's restaurants. A limited number of afternoon memberships are also available. Non-members can play the newly renovated courses with greens fees starting at $49.
For more information, call 520/544-1800 or visit www.hiltonelconquistador.com.