Schmidt-Curley Design Blazes Golf Trail across Asia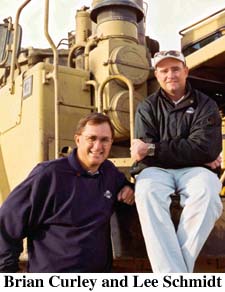 It's no secret that Asia has become a hotbed for golf over the last 20 years. The game's rise in popularity has resulted in a surge of professional tournaments on the continent, as well as an increase in golf course construction. For instance, in 1989 the PGA European Tour featured only one stop in Asia. But by 2007 that number has grown to 12, with events stretching from the deserts of Dubai to the rain forests of Indonesia.
And while this boom has seemingly reached all corners of earth's largest continent, it has perhaps been most pronounced in China and Southeast Asia. Amazingly, China did not have a modern golf course until 1984, yet a generation later boasts more than 300, with hundreds more in various stages of planning and construction.
Noted designers such as Robert Trent Jones, Jr., Jack Nicklaus, and Greg Norman have flocked to the region to meet the demand for all things golf in the world's fastest growing economy.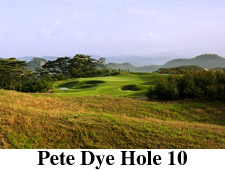 But perhaps no designers have done more to grow the game in the region than Lee Schmidt and Brian Curley of Scottsdale, Arizona's Schmidt-Curley Design, Inc. Partners since 1997, Schmidt and Curley honed their craft while working for giants like Nicklaus and Pete Dye. This training proved invaluable while constructing their most notable achievement to date: Mission Hills Golf Club in Shenzhen, China, officially named the world's largest golf resort according to "The Guinness Book of World's Records" in 2004.
"I still marvel at its size and the staff's ability to smoothly coordinate such a massive undertaking every time I visit," says Curley who grew up on the Monterrey Peninsula in the shadows of such great courses as Pebble Beach, Cypress Point and Spyglass.
Mission Hills is comprised of 12 world-class courses, each carrying the name of a golfing great with whom Schmidt-Curley collaborated on the design, among them Nick Faldo, Annika Sorenstam, and Ernie Els.
The first five courses opened from 1994 to 2001, including the Jack Nicklaus World Cup Course, which hosted the World Cup in 1995. During a 12-month span from 2002-03, Schmidt-Curley oversaw the construction of the next five courses, which required a staggering 2,000 laborers, 250 excavators, and 750 dump trucks working in two 10-hour shifts, seven days a week.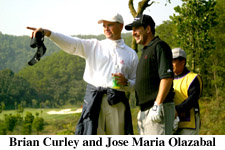 The club's enormity, a microcosm for China's golf craze, is further evidenced by its two clubhouses that total nearly 900,000 square feet, as well as its use of more than 2,000 golf carts and caddies.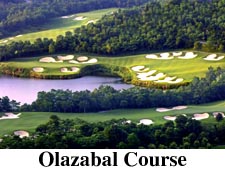 And a lack of daylight doesn't have to stop play for any of the club's 10,000 members, as the back nines of the Els, Annika, Duval, and Ozaki Courses are equipped with floodlights and open until 2 a.m. These lengthy playing days and Mission Hills' temperate climate explain how nearly 600,000 annual rounds are logged at the club.

The 12 courses vary in difficulty, and each has its distinguishing hallmarks. For example, the Vijay Course is a TPC-style layout; the Annika Course is narrow and marked by dramatic elevation changes, while the Olazabal Course features more than 160 bunkers.

In fact, the Olazabal Course is such a test that it was recently named the home of the Omega Mission Hills World Cup through 2018, yet another acknowledgment that golf's future in China is bright.

Though Mission Hills may be Schmidt-Curley's most visible Asian work to date, it has hardly been their sole sojourn into the market. The firm is credited with several projects, like Chiang Mai Highlands GC in Chiang Mai, Thailand, ranked No. 3 on Asian Golf Monthly's "Best New Course in Asia" ranking in 2006; and Agile CC (North Course) in Zhongshan, China, named one of the top five courses in China by Golf Digest in 2004. They also have numerous projects under design throughout the region, including a resort course on the Ho Chi Minh Trail in Vietnam.

Notably, two more courses in their Asian portfolio, Amata Spring GC in Chonburi, Thailand, and Siam C.C. in Pattya, Thailand, will be hosting professional tournaments in the coming months.

Amata Spring was named Asian Golf Monthly's Best New Course in Asia for 2006 and will play host for the third straight year to the Royal Trophy. The most recent installment of the team competition will take place in January 2008 and pit European and Asian squads captained by Seve Ballesteros and Jumbo Ozaki, respectively. A stern par-72, 7,322-yard layout, it features over 100 bunkers and the first floating green in Asia, the 155-yard par-3 17th.

The 17th (which plays as the 8th during the Royal Trophy to ensure all matches play the harrowing hole) is perched upon bulkheads and weighs approximately 700 tons. Once a player safely steers his tee shot onto the green, a boat awaits to take him to the putting surface. But one shouldn't think for a second that its relatively short length makes this one-shotter an easy task. The green is approximately 7,500 square feet, making it smaller than the infamous 17th at TPC Sawgrass.

Like Amata Spring, Siam CC will also host a professional event, the Honda LPGA Thailand, in October. The course was redesigned by Schmidt-Curley in 2006. While they elected to keep the routing intact, everything else was overhauled. Among the alterations were completely new greens and bunkers, the expansion of several water hazards to bring them more into play, and the removal of 20 to 30 percent of the trees in order to reclaim some playing corridors and aid in turf growth.

"Having mature trees in place was a real treat," says Schmidt. "New courses typically take three to five years to mature. At Siam CC we were basically able to construct a brand-new course with the look and feel of an established layout."

Schmidt-Curley's work in Asia has left them well-positioned to reap the benefits of golf's explosion in the Far East well into the future. In fact, they were recently voted the second-most popular designer in Asia (behind Robert Trent Jones, Sr. and ahead of Norman and Nicklaus).

"Schmidt-Curley Design has flown under the radar here in the States for years," says Joe Passov, Golf Magazine's Architecture/Course Ranking Editor. "But they've been way ahead of the curve in Southeast Asia and China. That foresight has enabled them to respond to the incredible market opportunity that Asia now presents."

According to Curley, the most significant long-term effect of the firm's work in Asia will be growth for the game of golf. "Increased accessibility to the game is going to yield an extremely deep and talented crop of future professionals from Southeast Asia and China," says Curley. "A blueprint for this phenomenon is the Korean contingent that has taken the LPGA by storm over the last 10 years. There is no reason to believe that it will not be repeated in countries like Thailand, Vietnam and China over the next generation or two, and we like to think that our projects, past and future, will play a little role in fostering that coming wave."
For more information about Schmidt-Curley Design, visit www.schmidt-curley.com.