Silva Reworks Annandale GC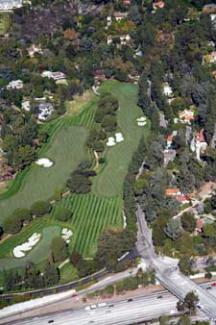 Course architect Brian Silva, New Hampshire-based course renovator of classic East Coast designs like Donald Ross' Seminole and Seth Raynor's Country Club of Charleston, has completed his first West Coast project, a $7.9 million refurbishment of Annandale Golf Club, a Willie Watson design where George Thomas collaborator Billy Bell served as caddiemaster before putting his own stamp on the course in the 1920s.
This sort of situation suits Silva, known in golf circles for his vintage design savvy and the amount of time he spends on a site. Annandale availed itself of both, despite the home Silva keeps 3,000 miles away.
"For about seven months during 2007, I was here every week. But the Annandale project was special because it was my first job on the West Coast, so my 'one visit per week' mantra was all the more appropriate," said Silva, who, during this same period, oversaw three other renovations - The Biltmore GC in Miami, the Riverside Course at Greenville [S.C.] Country Club, and the Ross Course at New Hampshire's Mt. Washington Resort - in addition to his original design at Old Marsh Country Club in Wells, Me.
"It was a privilege to work with the folks at Annandale. I give the Renovation Committee a ton of credit. It took them several years to get this project approved, and when we wanted to do a little more once the project was underway - to apply some additional touches - they went for them enthusiastically. As a result, the good folks at Annandale ended up with a course about which they are intensely and justifiably proud."
Silva directed a comprehensive overhaul of the private Pasadena club, redesigning then rebuilding all 18 greens; restoring 75 bunkers in the style of Bell, then adding a dozen more in that same style; regrassing the fairways with bermudagrass; sodding 70 acres of rough area with a new strain of bluegrass; adding tee complexes; creating a short-game practice area; installing an irrigation system; and re-grading and equipping every fairway with extensive new drainage.
Work started in January 2007 and culminated with the course reopening on November 2, 2007.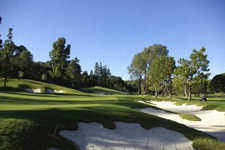 Though he was named GolfWorld magazine's "Architect of the Year" in 1999 for original designs like Cape Cod National GC in Massachusetts and Black Creek Club in Tennessee, Silva is a trusted interpreter of classic course designs; Golf Digest has referred to him as "the leader of the retro design movement." His portfolio is divided equally between "restoration" projects (where the goal was recreation of what the original architect had intended: A.W. Tillinghast at Baltimore CC's East Course, Raynor at Fox Chapel in Pittsburgh, Ross at Augusta CC in Georgia, named in March to Golfweek's Top 100 Modern ranking), and less restrictive "renovation" projects where aspects of the vintage style were restored but Silva's own sensibility was also manifest. Annandale falls into the latter category.
"The idea," Silva explained, "was to evoke the Billy Bell feel with the bunkering while working without any specific restorative goals on the greens. The reason behind this was simple: We had period photography that showed the distinct bunker style - so that's what was restored in the existing bunkering and mimicked on the new bunkers."
Bell's role at Annandale GC illustrates the extent of his influence not only at the Pasadena club but in West Coast design circles for 50 years. Annandale is one of the oldest clubs on the West Coast, founded in 1906, when it began with a Willie Watson-designed layout. Bell toiled here as caddiemaster before moving to Pasadena Golf Club as course superintendent, then joining Watson (original designer of Olympic Club and Harding Park) as a construction superintendent. Bell would eventually serve the great George Thomas in the same capacity; indeed, Bell is generally credited with more than merely building such Thomas gems as Bel-Air, Riviera and Ojai Valley. He is often cited as co-designer of these famous layouts; on his own, Bell laid out dozens more courses and renovated the likes of Los Angeles CC/North and San Francisco GC.
In 1918, Colorado Boulevard (where the Rose Parade begins) was extended, splitting the original Annandale routing in two. Eventually, the club moved its course entirely to the north side of Colorado; it was then, in the mid-1920s, that Bell returned to Annandale, redid the bunkers, and built the canyon holes at 14, 15 and 16 - to account for holes lost in the move.

"Recreating the distinct edging on the Bell bunkers was an important final step," Silva continued. "That's what completed the right look and play characteristics. Being on site once per week was critical to the finished product. I got two or three cracks at every single bunker with the paint gun, in terms of shaping and edging: when they were initially roughed in; then again in the dirt before they sodded the edges; then one last time - a touch here and there, if need be - before the sodding took hold."

In the 1960s, erection of a nearby freeway crowded some holes and shortened others, affecting variety and leaving Annandale with the somewhat awkward configuration of five par-3s. Silva suggested a change that would transform one par-3, the 17th, into a driveable par-4, and convert the 470-yard 6th from short par-5 to a demanding par-4. His suggestions were well-received.

"That's my favorite, No. 6, where the new green complex has no bunkering at all; it's surrounded by tight chipping areas a la Pinehurst and Augusta National," said Mark Sarkisian, a long-time member of the Grounds Committee at Annandale, who also pointed to the double punch bowl green on 14, the giant swale that replaced the pond on 16, and the accentuated Redan green complex at 7, as among his favorite Silva changes.

The architect, a former USGA agronomist, and course superintendent Ed Kutt worked closely on another key aspect of the project: the sodding of Texas thermal bluegrass in 70 acres of rough. The turf choice was an unusual one for the West Coast, but this particular strain was bred to survive Southern California heat - and its visual contrast with the bermudagrass provides tremendous definition to Annandale's fairways and greenside features.

"People are drawn to the bunker work and the angles Brian created coming into these new greens, but it's amazing how the definition really helps you see the line of play," said Sarkisian. "People ask me, 'What where your expectations?' I have a pretty good imagination, but I'm amazed by the difference that grassing decision has made and what Brian accomplished here overall.

"We interviewed several architects whose names you could say were more prominent, but Brian overwhelmed us with his ideas and enthusiasm. He's so hands-on. I mean, he was here once a week for 25-30 straight weeks. No one else does that - maybe an assistant, but not the architect himself. Brian handcrafted our course."

Brian Silva formed Brian Silva Design in 2006, after 25 years as a partner with the Massachusetts-based Cornish, Silva & Mungeam. In addition to the opening of Annandale Golf Club, Silva will unveil four more high-profile renovation projects this year: The Biltmore Golf Club in Coral Gables, Fla., originally designed by Donald Ross; the Riverside Course at Greenville (S.C.) Country Club, originally designed by William Langford; The Elkridge Club in Baltimore, Md., originally designed by Seth Raynor; and the Mt. Washington Golf Club in Bretton Woods, N.H., another Ross design. Silva will also christen his original design at Old Marsh Country Club in Wells, Maine, on July 4.

For more information on the course designs and renovations of Brian Silva, call 508/989-2206 or www.bsilvadesign.com.