Snake River Sporting Club Gets New Owners
The Snake River Sporting Club in Jackson Hole, Wyo., has reopened under a new ownership group, Cygnus Capital Real Estate Advisors.

Aerial View of Snake River Sporting Club
In conjunction with its acquisition, the Atlanta-based real estate firm has launched a multi-million-dollar reinvestment plan for the 554-acre residential community and private club, starting with the completion of a 26,000-square-foot clubhouse. Also planned are ongoing property enhancements, including reopening the Tom Weiskopf championship golf course, new family-oriented amenities and a collection of luxury cabins in 2014.

"Snake River Sporting Club is the perfect marriage of rugged nature and authentic Western lifestyle," said Christopher Swann, founding investor of Cygnus. "With six miles of private access to the Snake River and 3.5 million acres of national forest in their backyard, our members and owners are presented with an array of engaging opportunities to immerse themselves into the wilderness and adventure of this place."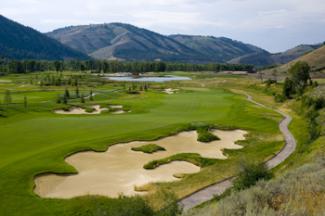 The property was first developed 10 years ago. Cygnus acquired the property in February 2013 and has since invested $11.5 million in improvements. Jeff Heilbrun, a longtime Jackson resident, was appointed general manager/COO and will oversee the club.

Located in the heart of the community, the new clubhouse provides views of the Snake River and surrounding mountains. Featuring contemporary western decor designed by a well-regarded local firm, WRJ Interiors, the structure contains a sports shop, restaurant and grill room, locker room facilities, and outdoor deck for dining. Adjacent lawns can be utilized for outside events.

Following a $2 million renovation, the golf course will reopen for play in May 2014. Named the "No. 2 Best New Private Course in the U.S." by Golf Digest when it debuted in 2007, the course was maintained after its 2008 closure by superintendent Greg Ornowski.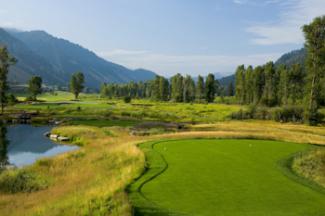 Weiskopf has been brought back by Cygnus to redesign some of the holes and add a new short-game practice facility. The 7,500-yard layout weaves through native pines, cottonwoods and willows just yards from the Snake River.

Also underway is a collection of turnkey "cabins" that will be completed next summer. Situated along a creek within walking distance of the clubhouse, the four-bedroom, 4.5-bath, 4,700-square-foot homes will also be available for rent. Home sites are also available for purchase; pricing starts at $525,000, with club cabins offered at $2.5 million.

Snake River Sporting Club's membership options cater to local residents, second homeowners and visitors from across the U.S. Initiation fees start at $15,000 (plus dues) and the club is offering special incentive rates for those who join by year's end.
Members have access to many four-season pursuits, including fly-fishing, trail rides on horseback, rafting and kayaking in club waterways and on the Snake River. Hiking and biking are available on-property and in the bordering Bridger Teton National Forest. In winter, residents and members can snowshoe along the river bottom, cross-country ski on groomed trails, heli-ski on backcountry powder, and ski at nearby Jackson Hole Ski Resort.
For more information about Snake River Sporting Club, visit www.srsportingclub.com.