St. Enodoc – A North Cornish Gem
By: Tony Dear
The late Poet Laureate, Sir John Betjeman, really wasn't one for change. Progress, and all its unsightly monuments, tormented the poor man's soul ripping apart his cozy idea of an England where smoke drifted lazily from the chimneys of small stone cottages, and hedgerows separated winding country lanes from fields full of Freisians.
To escape the "black glass facia" of chain stores and the many other "raw obscenities" of modernization that he so despised, Betjeman fled to the village of Trebetherick in Cornwall, where he had spent many a happy childhood vacation, splashing about on the beaches of Daymer Bay at the head of the River Camel.
It was during these cherished times that Betjeman developed his love for the links of St. Enodoc, in nearby Rock, a wild and refreshingly unpredictable course whose resistance to change the great poet would no doubt look upon favorably, if he were alive today.
Not since 1935, in fact, when James Braid was invited back for a second time to modify his 1907 original has the course undergone any major changes. Even then, the alterations were minor and made necessary by the relocation of the clubhouse.
Peter McEvoy, the 1977 and 1978 British Amateur champion, was recently asked to submit one or two ideas for lengthening the course to help bolster its challenge. But the holes you play today are essentially the same as those that Braid left on the landscape 97 years ago.
"That's the way it should be," says John Frazer, a frequent visitor. "While most architects today seem to lust after ever larger bunkers and more numerous water hazards, St. Enodoc is content to let the natural lie of the land hold the player's interest. And, believe me, it provides all the stimulation most golfers can handle."
At just 6,243 yards from the back tees, many would argue there isn't sufficient length for stimulation but, like any links course worth its salt sea breezes, the weather that envelopes St. Enodoc at times can take a number like 6,243 and double it.
Whatever the conditions, a couple of metal woods down the severely contorted 1st fairway and a daunting long-iron approach to the raised 2nd green will put a stop to any loose talk about the course being too short. And no one will have any complaints about a lack of excitement either, or doubts concerning the validity of St. Enodoc's position among the very best of Britain's links.
"And after that great start you play three more excellent holes before arriving at the most exciting and potentially lethal par-4 on the course," says Frazer.

Only 378 yards long, the 6th is a disaster-in-waiting for the average golfer for whom finding the left-hand side of any fairway – the safe side in this case – is always a problem. Between a drive with even the faintest hint of cut-spin and the elevated green stands a bunker so colossal it goes by the name of "Himalaya," and wreaks havoc on golfers' nerves in a way that even its cavernous twin brother, the Himalaya bunker on the 4th at Royal St George's Golf Club in Kent, can't quite match.

"I've played both holes and would choose the trap at St. Enodoc as the scarier of the two," says Frazer. "I can't tell you how many times I've been in there. It must be 70 feet tall, and if you're near the top you've got a five-minute hike up the sand just to reach your ball. No matter how far up it you are though, your wisest option really is to play out backwards."

As if the threat of a mental breakdown – not to mention physical injury – at the 6th wasn't enough, further damage is usually inflicted at the brutal 458-yard 10th, a hole with as many detractors as admirers. "A lot of people think it's the best hole out there but I think it's unfair," says Mark Arrowsmith, assistant professional at the club for 10 years. "You can hit a decent drive but have no second shot because you're on or up against the slope that juts out from the right. Alternatively, you can hit a big slice and rebound off the slope into the fairway."

No matter how long and straight your tee shot is, however, your approach to the extremely elusive putting surface with a fairway metal or very long iron will have a stiff tariff and require nothing less than your best shot of the day.

Absolution for the unholy oaths you'll surely be muttering to yourself as you pencil a "6," or worse, onto your card can be obtained in the ancient church, after which the course is named, that sits a little way up Brae Hill to the right of the green.

Not surprisingly for a building of 800-plus years, the church of St. Enodoc has an intriguing history. As well as being named after a strange old boy who lived in a cave and baptized locals at the Jesus Well half a mile away, it also became entirely covered in windblown sand by the middle of the 19th century, forcing the local clergyman to winch himself down through a skylight in the roof in order to perform the one service a year the diocese demanded if the building was to maintain its status as a church.

Take a stroll round the graveyard and you'll come across the headstones of John Betjeman, his mother and one Dr. Theophilus Hoskin, who once owned the land on which the golf course lies. After his death, shortly before the second World War, the doctor's widow forbade Sunday play on the holes surrounding the church, giving members no option but to play the front nine, the 16th,17th and 18th and six holes on the shorter Holywell Course that Braid had added in 1928 (it subsequently became a nine-holer and then 18 in 1982). At the end of the war, Mrs. Hoskin sold the land to the Duchy of Cornwall for £47,000 and then half a million, or thereabouts, changed hands in 1988 when the Duchy sold it to the members.

Mrs. Hoskin's no-play-on-Sunday policy might have seemed extreme to some, but I doubt everyone had a problem with it as the walk from the 9th green to the 16th tee is but a short one. Added to which, one or two of the church circle holes are, by St. Enodoc's soaring standards, a little disappointing.

The 10th, 11th and 12th certainly create their share of drama, but the two subsequent holes seem somewhat bland in comparison. The now-familiar sandhills and short-cropped turf are replaced by flatter, more uniform terrain that, in all probability, won't appeal to the links lover's eye quite so much.

John Betjeman couldn't have cared less about the topography of the 13th hole, however, as after a rare birdie there he was inspired to pen one of his most famous poems, "Seaside Golf."

"How straight it flew, how long it flew,
It clear'd the rutty track
And soaring, disappeared from view
Beyond the bunker's back –
A glorious, sailing, bounding drive
That made me glad I was alive.


"And down the fairway, far along
It glowed a lonely white;
I played an iron sure and strong
And clipp'd it out of sight,
And spite of grassy banks between
I knew I'd find it on the green.


"And so I did. It lay content
Two paces from the pin;
A steady putt and then it went
Oh, most surely in.
The very turf rejoiced to see
That quite unprecedented three.


"Ah! Seaweed smells from sandy caves
And thyme and mist in whiffs,
In-coming tide, Atlantic waves
Slapping the sunny cliffs,
Lark song and sea sounds in the air
And splendour, splendour everywhere."

A "three" of your own on either the 13th or 14th might arouse similar euphoria in you, but it's probable the adrenaline won't return until the short, downhill 15th – an action-packed mid- to short-iron over a pond to a green set in a hillside. From here to your pint and pasty in the clubhouse, the fun never really lets up as the closing trio of holes brings you back you to the serene, and hopefully sunlit, waters of the Camel Estuary.

St. Enodoc Golf Club
Rock
Wadebridge
Cornwall, PL27 6LB
Tel: 01208 863216
Fax: 01208 862976


An official handicap of 24 or lower is required to play the Church Course. There is no handicap requirement for the Holywell Course.

Green Fees: Church; £40 per round during the week, £60 per day. £50 per round Sat & B/H. Holywell; £16 per round during the week.

Getting There

With the help of the M4, M5 and ever-widening A30, getting to Cornwall from London isn't the day-long slog it used to be. But it's still a good five-hour drive . . . about four-and-half-hours too many for the man with three howling kids in the back. The alternatives are: A six-and-a-half-hour coach ride from Heathrow or London Victoria to Wadebridge; a four-hour train journey from London Paddington to Bodmin Parkway; (13 miles from Rock); a one-hour flight from Stansted on Ryanair; or a one-and-a-half-hour flight from Gatwick on Air South West to Newquay (23 miles from Rock).

Solid Seconds Nearby

North Cornwall certainly doesn't enjoy the same abundance of courses as other parts of the country, but what it has got is worth every last minute you spend on the phone or Internet working out an itinerary.

If you're traveling down by car and possess a Ben Crenshaw-like passion for the history of the game, you shouldn't cross the Cornish border before stopping at the Royal North Devon Golf Club, where you can satisfy your craving for memorabilia in the clubhouse museum and play the oldest course in England and Wales. The 140-year-old layout was originally designed by Old Tom Morris, but later refined by Herbert Fowler. As natural a course as you'll ever find, it is laid out over an exposed and desolate expanse of marsh and sand dunes and known to many as Westward Ho! £34 buys you 18 holes during the week.

While en route to St. Enodoc, dedicated links fans should also find time for a whack at the Bude and North Cornwall Golf Club. Founded in 1891, this 6,057-yarder which Harry Vardon had a fondness for is surrounded by the sea and the typically quaint market town.

Heading west of Rock, just 10 miles as the crow flies but 20 miles as the car drives, is the highly acclaimed Trevose Golf and Country Club, designed in 1925 by H.S. Colt. In the height of summer, 18 holes here costs just £34 for those staying in the club's accommodations (10 flats, five bungalows and seven chalets), while £153 buys you unlimited golf for seven days. Those not staying at the club pay £45 a round and £200 for the week.

Newquay Golf Club comes next as you head west, and is quickly followed by Perranporth Golf Club, a 1927 James Braid design, and West Cornwall Golf Club in the village of Lelant. West Cornwall may not be to everyone's taste perhaps, but those who enjoy genuinely quirky links golf will get a kick out of it. Jim Barnes, the first winner of the PGA Championship, was born in the village and learned the game here. Cape Cornwall, which opened in 1990, holds the distinction of being the first and last course in Britain by virtue of its extreme westerly location. More cliff-top than links in nature, Cape Cornwall rightly claims the best ocean views of any course in the county and takes you on a fascinating journey, skirting Iron and Bronze Age settlements and old mining works.

On the other side of Mount's Bay is Mullion Golf Club, another of Cornwall's bracing cliff-perched courses that members of flat, tree-lined inland tracks have to see to believe.

Where to Stay

A bed and hearty English breakfast can be had for as little as £20 a night in one of the numerous B&Bs between Rock and Wadebridge. But if you've spent a long time saving for your trip and are upset if you're going to end up in some badly decorated guesthouse, you should try one of the area's fine country inns or hotels: The Old Rectory or Polmode Mill in St. Tudy, Tredethy House in Helland Bridge, Lavethan in Blisland, Trehellas House in Washaway or Hustyns in St. Breock Downs. If you prefer self-catering, try The Chapel Cottages in St. Tudy, The Parlour in Chapel Amble, Highcliffe in Trebetherick or Hawksland Mill in St. Issey. The nearest quality hotel to the course at St. Enodoc is the appropriately named St. Enodoc Hotel.

For Non-Golfers

This is one trip where the golfer in the party needn't worry about what the wife and kids can find to do as the list of activities and sightseeing opportunities goes on forever. Even so, it's likely non-golfers will be happy just to amble around picturesque towns and enchanting fishing villages such as Falmouth, Port Isaac, Mousehole and Boscastle or spend the day surfing, bathing and rock-pooling on one of the county's many pristine beaches.

If You Go

Royal North Devon Golf Club: 44 (0)1237 473817
Bude and North Cornwall Golf Club: 44 (0) 1288 352006
Trevose Golf and Country Club: 44 (0) 1841 520208
Newquay Golf Club: 44 (0) 1637 872 091
Perranporth Golf Club: 44 (0) 1872 572 454
West Cornwall Golf Club: 44 (0) 1736 753401
Cape Cornwall Golf Club: 44 (0) 1736 788611
Mullion Golf Club: 44 (0) 1326 240685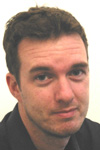 Tony Dear has been writing about golf for 11 years. A former assistant club pro from Sussex, England, Tony started out as a freelancer in 1992 before taking a staff writer's job at Fore!, a magazine based in Peterborough. As the magazine's chief instruction writer, it was Tony's job to compose instructional articles aimed at a youngish readership whose letters to the editor suggested they often got confused by technical jargon and theory. Tony bought his simple approach to teaching golf to the magazine, helping boost sales by 10,000 issues. As a result, he was nominated within the company and nationally for Young Writer of the Year awards.

From there, Tony moved 20 yards across the Emap UK office to join Today's Golfer. There, he was soon promoted to a senior editorial position, focusing on equipment, and became a significant part of a team that saw sales figures double within the magazine's first 12 months.

After three years at Emap UK, Tony was dragged kicking and screaming across the Atlantic by his American wife ("not really, I love it over here") and, after short spells in Phoenix and Denver, wound up in Seattle in May 2003. He recently moved to Bellingham in the far northwest corner of the far Northwest of the U.S. and became a father to a son on whom he has already staked £5 for the 2029 Open Championship. At present, he is freelancing for a number of print and online publications back in England including Today's Golfer, Golf World, Bogey, The Open Championship Magazine and Casino.com. He is also a contributing editor for Denver-based Colorado AvidGolfer.

Recent features include a look at Colorado's self proclaimed 'links' courses, an interview with Suzy Whaley, with whom he played nine holes ("and got soundly thrashed") and a 64-page instruction supplement for Today's Golfer.

Tony has authored three books in the last five years and been nominated for several specialist and young writers awards. "Although I've never actually won one," he admits. He is a member of the Northwest Golf Media Association and the Golf Travel Writers Association based in London.