Stonewall Jackson Lake Site of Upcoming Resort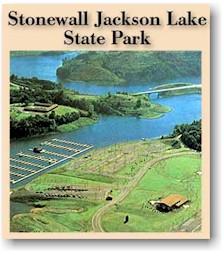 The Arnold Palmer Course Design Company is working with developer McCabe, Henley and Durbin Inc. to build an 18-hole resort course in central West Virginia's Stonewall Jackson Lake State Park near Weston. Construction on the golf facility is well underway and slated to open in spring 2001.

Palmer Design associate Erik Larsen was the architect for the 175-acre, par-72 layout. Larsen crafted generous fairways and large, forgiving greens for the 7,000-plus-yard track. The course occupies a plateau overlooking the 2,650-acre Stonewall Jackson Lake, offering vistas of West Virginia's lush hills from many hills.

The rest of the $45-million resort, which involves over 1,800 acres, may be completed in 2003. McCabe, Henley and Durbin will also be developing a 196-room lodge, conference center, guest cottages, camping areas, a visitor's center and a swimming pool.