Tasty Home Cooking in Tulsa by Heckenkemper
By: Steve Habel
There is an old axiom that, when paraphrased, says most recognition for work well done is reaped from afar. Sometimes those who know you best are so used to your gifts or prowess they can take your talents for granted.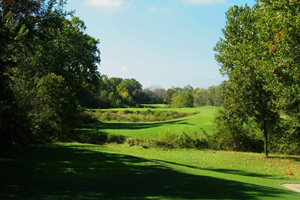 The Tee at Forest Ridge's 16th Hole
Don't tell that to golf architect Randy Heckenkemper. A native of Tulsa, where he starred as an all-city quarterback in the mid-1970s, Heckenkemper stayed in Oklahoma's "Green Country" and made his mark on the region's golf courses.

Well-respected and sought out for his innovative designs, attention to detail and environmental sensitivity as well as a hands-on approach and responsiveness, Heckenkemper has designed or remodeled more than 40 private, resort and municipal golf facilities – many considered among the best courses in the United States. He cut his golf design and planning teeth as a senior land planner for Poe and Associates Planning, Inc. and Jack Nicklaus and Associates before joining the Weiskopf /Morrish team, where he worked with the duo on several nationally recognized championship projects.

With the formation of Heckenkemper Golf Course Design in 1986, Heckenkemper hung out a shingle in his hometown. And he's done well, with a list of acclaimed layouts courses that include Territory Golf Club in Duncan, Okla. (recognized by Golfweek as the No. 10 best modern golf course in the U.S. and by Golf Digest as one of the top-10 courses in Oklahoma), Silverhorn Golf Club in San Antonio, StoneRidge Golf Club in Prescott, Ariz., Lake Hefner Golf Course in Oklahoma City and Pinnacle County Club in Rogers, Ark., site of the LPGA Tour's P&G NW Arkansas Championship.
Recently, Heckenkemper's total renovation of the Champions Course at TPC Scottsdale in Arizona was listed as 16th best public course in the golf-crazy Grand Canyon State. Champions was selected by the PGA Tour as the permanent host of the final stage of the Champions Tour Qualifying Tournament in even-numbered years, alternating with an East Coast venue.

The Tulsa area has been the beneficiary of a handful of wonderful Heckenkemper designs and renovations. No less than seven courses within a 30 minute drive of Oklahoma's second most populous city bear the handiwork of "Heck."

"If Randy had he moved to a bigger marketplace I think he would be a household name in our industry," said Patrick McCrate, director of golf at Tulsa's LaFortune Park Golf Course, renovated by Heckenkemper in 2004. "His personal investment is refreshing – when he is the architect, you get him, not just his name. Like it or not (and some superintendents might not) he continues to critique and stay involved with his projects."

During a recent trip to east central Oklahoma, I teed it up on a trio of courses influenced by Heckenkemper – one of his original creation, one an extensive redesign and a third that sought out the city's native son for help with maintenance, conditioning and repairs to flawed original construction.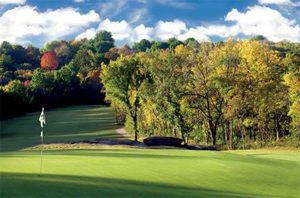 Forest Ridge GC
Forest Ridge Set the Bar High

Back in 1989, the town of Broken Arrow was just a distant suburb east of Tulsa. But developer Joe Robson of the Robson Companies had a grand idea for an extraordinary 1,000-acre master-planned community among the trees and hills that offered a championship-caliber golf course as the centerpiece of a venue with a top restaurant and swimming pool that would be open to the public.

The "Country Club for the Day" concept was not born at Forest Ridge Golf Club, but the way the model has been employed for the past 22 years could be a manual for great golf and service done well.

Heckenkemper's course – a par-72, 7,083-yard tester – recently garnered mention in as fifth-best public course in Oklahoma in Golf magazine's 2010 ranking of Best Courses You Can Play.

Forest Ridge – rated at 76.0 and sloped at 141 from its back set of five tees – is a very, very good course routed on a great piece of ground. You have to play it once to get a feel of the place because it has some tricky areas to avoid and to know where to put your ball off the tee. "The course was designed to be strategically sound so as to not favor any one type of golfer, Heckenkemper said. "Ball positioning rather than length supports the strategic intent."
A Heckenkemper design trait is bunching together a series of challenging holes to test the mettle and concentration of all golfers. At Forrest Ridge, that stretch comes at Nos. 3, 4 and 5 - the latter a 209-yard par-3, with the second set a 430-yard par-4 and a 530-yard par-5 at the start of the back nine.

No. 10 is a 437-yard par-4 with a large, deep swale spanning the fairway that prevents all but the longest of tee shots to reach the plateau where the green is visible. The approach is blind and very long to an elevated green that features a creek that winds around the green from left to right.

No. 11 is the course's longest par-5, but there is a lot more to the hole than just its 597 yards. Narrowed on both sides by tall trees, two well-hit shots are demanded to get into position for the approach.

The first half of the 436-yard par-4 12th is slightly uphill to a landing area framed by mounds on both sides. The remainder is slightly downhill to a narrow green surrounded by colorful native vegetation and with tall trees as a backdrop.

Forest Ridge - under the watchful eye of its designer - is currently undergoing a renovation and a total greens replacement. The putting surfaces will be sodded with a new strain of bentgrass called Tyee beginning October 1, and officials hope to reopen December 1. The greens will be returned to their original size by restoring areas lost to Bermuda encroachment.

The new greens complement a complete rebuilding of the bunker complexes on the course. Bunkers will be moved closer to greens, providing more of a challenge for low-handicap players. A lake will be added in front and to the left of the par-3 15th hole.

Some areas, such as the 17th hole, have seen a reduction in trees to widen the landing area, and trees have been planted in areas behind greens to provide separation from housing. "We're doing a lot to reposition the golf course for the next 20 years," Heckenkemper said.

From its layout to its course conditioning and pace of play, Forest Ridge makes it possible for players to experience the same perks usually limited to exclusive country clubs. The continued commitment by Robson in replacing the greens shows he wants to provide the best golfing experience possible.

For more information, visit http://www.forestridge.com.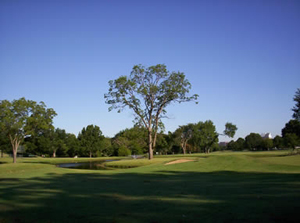 LaFortune Park
A Top-Flight Experience for Public Golfers

The dream of J.A. LaFortune, Sr. - that Tulsa County golfers would enjoy a course and facilities rivaling most country clubs - is alive and well, thanks to Heckenkemper's redesign of the 50-year old course at LaFortune Park and an opulent, new clubhouse as operated by the Tulsa County Parks Department.

LaFortune, a Tulsa oilman and philanthropist, gave money to the county to fund the construction of LaFortune Park in 1960. The park also includes tennis courts, picnic areas, baseball fields, swimming pool and a community center and a new 13,000-square-foot clubhouse and pro shop.

Originally designed by Floyd Farley, LaFortune Park Golf Course opened in 1960. Heckenkemper - whose office is literally just across the street from the course - renovated the park's two courses (one is a lighted 18-hole, par-3 track) in 2004 and brought new life to the local landmark.

"The Tulsa County Park Department asked me to redesign the LaFortune Park to provide a championship golf course experience to public golfers," Heckenkemper said. "Challenging greens and deep bunkers offset the modest overall playing length of the course. Success in scoring comes from a combination of accurate approach shots and good putting."

LaFortune Park's Championship course plays to a par of 72 and at 6,938 yards, where it carries a rating of 72.9 and a 124 slope. Lush Bermuda fairways and undulating bentgrass greens make the track a favorite and the most-played in the city.

The par-3 course offers golf for an unbeatable price and gives you the opportunity to work on your game long after the sun has set. It's a great way to beat the heat, sharpen your short game and enjoy an evening under the lights.

LaFortune Park Course boasts very difficult par-4s and par-5s. The most demanding is the 438-yard, par-4 fourth, with a dogleg-right fairway and large oak trees guarding the right side of the landing area.

The challenge continues at the 451-yard, par-4 fifth and the tough-as-nails 189-yard par-3 sixth - with water left, deep bunkers left and right, and a huge green that slopes back to front.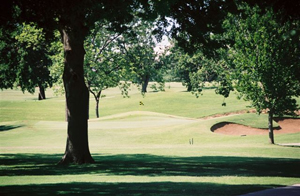 The 13th Green at LaFortune Park
LaFortune's final three comprise a gauntlet as well. The 426-yard par-4 16th plays over a large pond in the prime landing area and then uphill into the wind to an elevated putting surface. No. 17, at 451-yards, also uphill and into the wind, is well-guarded by bunkers in the landing area and around the green. The closer - a 550-yard three-shotter - stretches across a pond and rises to a sloping green guarded on the left by a huge bunker. Quite a memorable finish.

Director of golf Patrick McCrate said many kudos are due Heckenkemper for his work at LaFortune Park. "Randy's passion makes him one of my favorite people in Tulsa," McCrate said. "Last year he took the time to help us remark our fairways and to define new aprons. He's a wonderful asset to Tulsa and especially to the Tulsa golf - and we're a great golf town."

Despite its popularity, green fees at LaFortune Park are inexpensive. For more information, visit http://www.lafortunegolfclub.com/golf/proto/lafortunegolfclub/index.htm.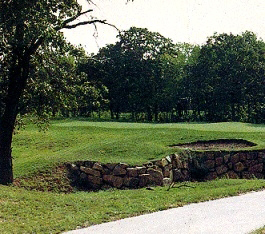 Olde Page
A Guiding Hand at Page Belcher

Another of Tulsa's most-played golf facilities are the two 18-hole courses at Page Belcher Golf Course, Olde Page and Stone Creek, as well as the Tulsa Golf School. Both venues are owned by the city of Tulsa and managed by Billy Casper Golf.

The par-71 Olde Page, designed by Leon Howard, opened in 1977 and hosted the 1988 U.S. Women's Public Links Championship. It reaches 6,826 yards from the longest tees, where it has a rating of 72.0 and a 121 slope, and features Zoysia grass tees and fairways. The track's rolling terrain and subtle contours have been enjoyed by golfers for many years and the walker-friendly track is both fun and a challenge.

Olde Page is a longtime favorite of Heckenkemper, and he worked with course officials to help solve some poor maintenance and construction problems. "Olde Page is a course typically played just to enjoy," he said. "Difficulty and strategy was never requested."

Perhaps so, but the course still has some teeth. Play it smart on the 400-yard, par-4 fourth, with a green that is uphill, and the deceivingly difficult 538-yard par-5 ninth, which has danger on the left near the green.

The trying trio of two-shotters on the back nine - the 427-yard 13th, the 398-yard 14th and the 447-yard 15th - demand attention as does the closer, a 426-yard par-4 that rises to an elevated green.

Olde Page closed earlier this month to replace struggling bentgrass greens with an ultradwarf Bermuda grass cultivar. The putting surfaces - the first planted with Bermuda in the Tulsa area in recent times - have been sprigged and are now growing. The course is set to reopen in early October.

The facility's other course, Stone Creek, was fashioned by Donald Sechrest. It was selected by Golf Digest as one of the nation's Top 50 New Public Courses in 2003.

For more information, visit http://www.tulsagolf.org/index.php.
Steve Habel is one of Cybergolf's national correspondents, contributing news stories, features, equipment and book reviews and personality profiles from his base in Central Texas. He is also the managing editor for Texas CEO Magazine and works as a contributing editor for Horns Illustrated magazine, a publication focusing on University of Texas sports. He also writes a blog (www.shotoverthegreen.blogspot.com), which features news on golf and the Longhorns, and another (www.checkinginandplayingthrough.blogspot.com) on his many travels, which took him across the nation and to 105 different golf course in 2009. Habel is a member of the Golf Writers Association of America and the Texas Golf Writers Association.