Tee Times Now Available for New Course in Dinuba, Calif.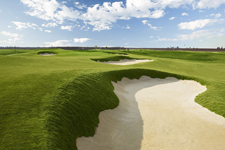 Officials with Dinuba, Calif., announced that the city's new municipal course, Ridge Creek Dinuba Golf Club, will open July 13. Designed by John Fought, the layout is located 30 miles south of Fresno.
The city and the facility's operator, KemperSports, have launched the course's new website, http://www.golfridgecreek.com/. Visitors can preview the layout and hole-by-hole descriptions as well as make tee-time reservations. The site is designed for easy navigation and features photographs, information about Fought, development updates, a section dedicated to "Frequently Asked Questions," and monthly golf tips from the general manager, Joe Wisocki.
The site also has an introduction to Ridge Creek's clubhouse, Three Finger Jack's, named after Dinuba's historic "Bountiful Hand" monument. The statue was carved out of redwood by Carroll Burns in 1949 to help direct Old Highway 99 motorists to Dinuba.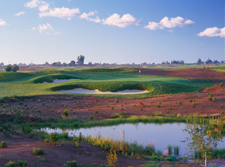 Owned by the city of Dinuba and developed by KemperSports, Ridge Creek Dinuba Golf Club is the area's first-ever 18-hole golf course. Scottsdale, Ariz.-based Fought designed the par-72 track, incorporating natural grasses and bunkers to produce a heathland-style layout. The clubhouse and a 360-degree practice facility, featuring the largest driving range west of the Rockies, will also open Sunday, July 13.