The Architect's Progress - A Photo Essay of Teugega Country Club (Part 2)
By: Jay Flemma
Here's the second part of Jay's photo essay on the Donald Ross-designed in Teugega Country Club in Rome, N.Y.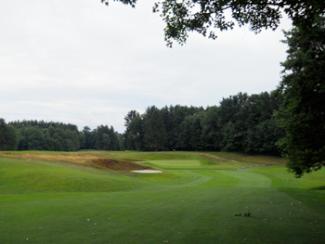 The back nine is equally strong. In keeping with the theme of unique bunkering, there are Devereux Emmet-like cross-bunkers bisecting the fairway at the par-4 10th. The green has a vicious spine running longitudinally, which essentially makes it two small greens in one.

This results in beautiful shaping that flows fluidly with the land's surrounds, yet defends par intelligently.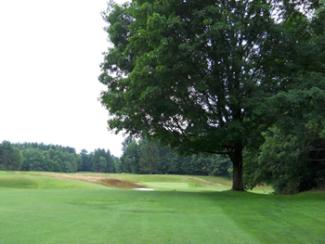 "Eleven is one of my favorite holes on the course," says head professional Steve Campanero. "The green complex is so well-defended, and the routing of the hole with the terrain tumbling downhill and side-hill makes it one of the best approaches on the course. It really shows how great Ross was at finding great holes as they naturally lay on the property."

You have to make sure you drive it far enough in order to get a clear look at the green . . . because if you don't hit it far enough, the tree rudely intrudes. Look at the fantastic macro- and micro-movement in the green.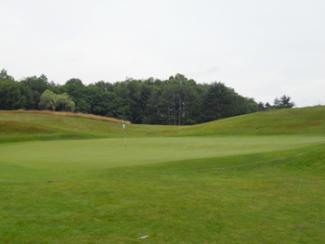 The long par-3 12th features a semi-hidden punchbowl green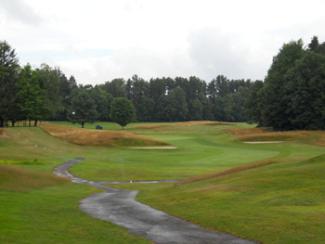 No. 13 is another example of phenomenal shaping in both the internal contours and the green complex overall. There are several plateaus to this green.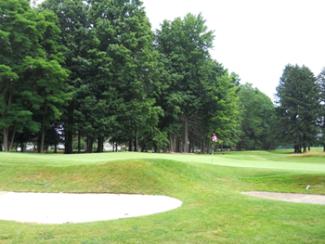 At the 14th tee, we once again see the quaint, charming and totally old-school berms again.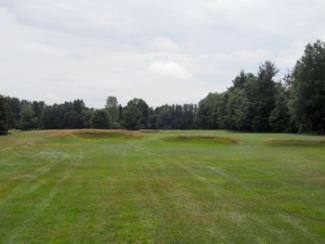 The final jewel of a par-3 is prim as a cameo, the idyllic 15th, with its volcano green site. Again, note the placement of the bunkers, giving the hole a unique character.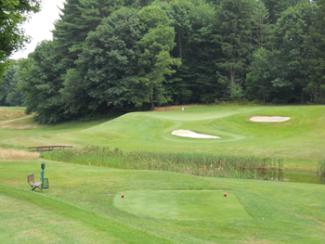 At 16 and 17, Ross employs a deep swale in front of the green as an added defense. This is the approach to 16; 17 is similar.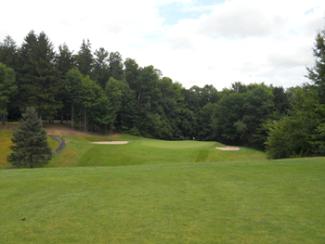 And finally we turn for home, and perhaps a drink and a bite by the lake as the sun sets on another golden day in this peaceful valley in the foothills of the Adirondacks.

The course is a remarkably easy walk - the greens and tees are right next each other, as they used to do in the old days. It's like a nature hike with your golf clubs. The course has parts that feel reminiscent of Ross/Watson's wonderful White Bear Yacht Club, and the false fronts at several greens give it the charm and stately feel of a great club like Long Island's St. George's.

"You can learn a lot about architecture by studying Teugega," said golf course architect Barry Jordan, who performed the restoration. "One, how to use the natural land forms cleverly in the design of the holes; two, how to route a golf course; and three, how to build a great variety of green complexes - subtle to bold - and in myriad shapes. Teugega is one of his best collections of greens."

The wild success of the restoration makes Teugega ready for her close-up, and all the golf world will rejoice to see exactly how authentic an example of Ross's work the club is. Moreover, the club is critical to Ross's personal history because he was betrothed to a local woman before her untimely death, so he spent many years here. Between its history and the wonderful preservation of the course more ardent golfers nationwide need to see Teugega and appreciate exactly how important it is to not only Ross's legacy but to golf architecture in general.

Barry Jordan in his own words:

Favorite architects? "I grew up on Shennecossett, a Ross course in Connecticut, and then Fishers Island is right across the sound and that's also a big influence on me, so I love Raynor and Ross. When I was younger I didn't know I was growing up a famous architect's course. At that time I didn't know about design much, but now that I study it, they are strong influences on me for sure."

Best courses to study architecture? "Go play National Golf Links of America, you learn so much there, and St. Andrews."

Courses you want to see? "Augusta - I know it well from television and reading about it, but not personally. I'd like to see it in person. Then Cypress Point, Old Macdonald and also I want to see some Mike Strantz courses."

Barry just opened a new public course in Saugerties with the . . . interesting . . . name of "Lazy Swan." Didn't Dan Jenkins and Ginger Clayton play there? Oh, right, that's "Lost Goose," my mistake.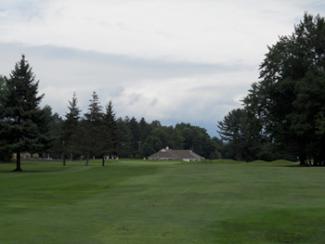 Since launching his first golf writing website in 2004, http://jayflemma.thegolfspace.com, Jay Flemma 's comparative analysis of golf designs and knowledge of golf course architecture and golf travel have garnered wide industry respect. In researching his book on America's great public golf courses (and whether they're worth the money), Jay, an associate editor of Cybergolf, has played over 420 nationally ranked public golf courses in 40 different states, and covered seven U.S. Opens and six PGA Championships, along with one trip to the Masters. A four-time award-winning sportswriter, Jay was called the best sports poet alive by both Sports Illustrated and NBC Sports writers and broadcasters. Jay has played about 3 million yards of golf - or close to 2,000 miles. His pieces on travel and architecture appear in Golf Observer (www.golfobserver.com), Cybergolf, PGA.com, Golf Magazine and other print magazines. When not researching golf courses for design, value and excitement, Jay is an entertainment, copyright, Internet and trademark lawyer and an Entertainment and Internet Law professor in Manhattan. His clients have been nominated for Grammy and Emmy awards, won a Sundance Film Festival Best Director award, performed on stage and screen, and designed pop art for museums and collectors. Jay lives in Forest Hills, N.Y., and is fiercely loyal to his alma maters, Deerfield Academy in Massachusetts and Trinity College in Connecticut.